Remember when Rush Limbaugh had his own line of ties?
We didn't either. But the talk show host, who has been ubiquitous in the news recently for dubious reasons, wasn't always just honking out opinions on-air: he was a fashion designer.
Yes, the Rush Limbaugh "No Boundaries" tie collection, which his ex-wife Marta helped him design, was apparently sold for a brief time in the '90s, although it appears to have gone defunct many a year ago. But that doesn't mean the wondrous work of art that is a Rush-designed tie has been totally obliterated from society.
We tried to call the TieGal, but the number listed on her website is no longer in service, and an email hasn't yet been answered.
But for now, if you're still jonesing to score a Limbaugh-crafted necktie (bless your heart), you can still score some ties purporting to be authentic "No Boundaries" on eBay. (We've slideshowed some of them below.) And if you or someone you love have any further info on the fate of the "No Boundaries" tie line, please let us know!
UPDATE: Sheila, the woman behind TieGal, Inc., told us: "I worked for the company that actually produced the Rush Limbaugh line. I worked with Marta [Rush's ex-wife] and Rush at the time we were producing the ties. The company at that time was called Carpediem International. I eventually purchased the company, and now it is TieGal, Inc." And, Sheila says she's still selling the Electric Neckwear and Patriotic ties for $15 a pop.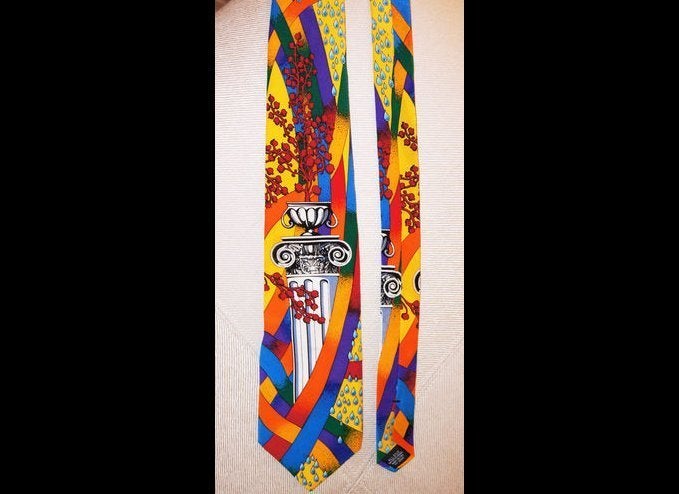 Popular in the Community