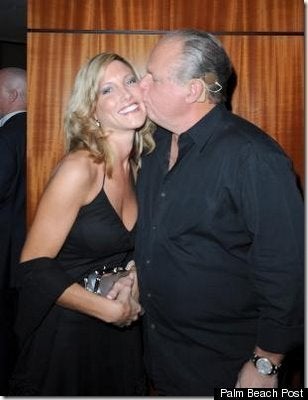 Rogers first heard about the incident, which occurred during a Hawaii vacation, while she was getting her nails done with her mother.
"Due to Rush's [hearing loss], we don't often speak over the phone, more via e-mail and text," Rogers said in an email. "When I saw that he was calling, I thought that's weird he never calls. I answered with my one free hand. Rush said 'Kate, I think I'm having a heart attack!' in a very stressed tone. I hung up, pushed back the nail table and yelled to my mom: 'Rush is having a heart attack! Call 911!'"
She explained that while Limbaugh did not have a heart attack, doctors told her that the quick arrival of paramedics played a major role. She described the experience as "extremely scary."
A cardiologist who treated Limbaugh made the same point: "Time is very, very important, and the sooner you can get to the medical care for your heart, the sooner we know what the problems are and the sooner we can treat it."