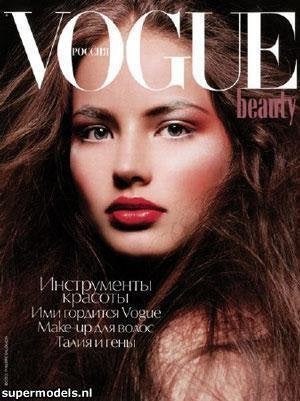 ***SCROLL FOR DOZENS OF RUSLANA PHOTOS***
Sunday afternoon Ruslana Korshunova's death was ruled a suicide. Keep reading for excerpts of her poetry and online blogs. Additional Ruslana Korshunova depressed writing was found on her computer. More on Ruslana Korshunova's writing.
Monday's NY Post talks to Ruslana Korshunova's current and former boyfriend, and reports she'd lost weight recently.
"I think she just gave up," said [ex-boyfriend] Artem Perchenok, 24, who was with Korshunova on the last night of her short life.

The 5-foot-8 head-turner, who liked camping and fishing, kept her problems "bottled up," he said. "When a job would go bad, she'd take it out on herself."

But her latest beau, Mark Kaminsky, 32, of Staten Island - who said he talked with Ruslana hours before her suicide plunge - insisted the beauty was "liking what she did."

"She was a love for me," he said, noting the first time he saw her he gushed: "I'm in shock over your beauty."..

Perchenok speculated, "She was doing great [in her career]. Maybe she was overworked.

"It [her career] was taking off. She was busy, busy. When you're 20 years old and you travel the world, how can you complain? But . . . your family's back home and people are telling you what to do and how much to eat and how to walk."

The size-4 stunner appeared to have dropped some serious weight from her already thin frame and was complaining about a stomachache in the four or five days before her death.
The pair moved into Kaminsky's Staten Island house just two days after they met, although Korshunova kept the downtown apartment she treasured.

"We decided right away, we were a good couple. I was in love," said Kaminsky, a luxury car exporter.

He last saw his girlfriend about noon on Saturday, about two hours before she leaped to her death. They had plans to go to her best friend's birthday party that night.
Previously:
From the AP:
A European Vogue cover model fell to her death from her Manhattan apartment building Saturday in an apparent suicide, published reports said.
Ruslana Korshunova, 20, died around 2:30 p.m. in a fall from a building on Water Street, in Manhattan's Financial District, The New York Post, the Daily News and Newsday reported. The newspapers cited unnamed officials and police...
Originally from the former Soviet republic of Kazakhstan, the almond-eyed, flowing-haired Korshunova appeared in advertisements and on runways for such designers as Marc Jacobs, Nina Ricci and DKNY. British Vogue hailed her as "a face to be excited about" in 2005.
Her break came when modeling booker Debbie Jones noticed her while perusing an in-flight magazine article about Korushnova's hometown of Almaty, according to the Vogue report.
"She looked like something out of a fairytale!" Jones told the magazine. "We had to find her and we searched high and low until we did!".
"She's one of the sweetest, nicest people you'll ever meet," said a friend, who did not want to be identified by name.

"I'm still in shock. The world lost a great person."

The lithe looker has been a mainstay at Fashion Week in the Big Apple and London, working with all-star designers Jill Stuart, Betsey Johnson, Rosa Cha, Lela Rose and Libertine.

The pal said that Korshunova had just returned from a modeling gig in Paris and seemed to be "on top of the world."

"There were no signs," he said. "That's what's driving me crazy. I don't see one reason why she would do that."

Korshunova, who had been sending money back to her parents in Kazakhstan, was in love with the city.
A doorman at her 12-story building - where Korshunova lived for months in a studio converted into a one-bedroom - said the model seemed happy when she came home about 4 a.m. Saturday.

"She came in this morning, she smiled, no sense of depression," said Mahmoud Nakeeb, 45. "She was a very sweet girl, always smiling, never depressed-looking."
Her distraught ex-boyfriend, Artem Perchenok, 24, said that he dropped the model at her apartment at 5 a.m. after they watched the movie "Ghost."

"She was a good person," he told The Post, still reeling from the shock.

Friends broke the tragic news to Korshunova's mom, Valentina and brother Ruslan, who still live in Kazakhstan.

"[The mom] didn't believe it was real," one close friend told the Post via phone from Moscow, Russia. "She started to cry. She wanted to fly to the states."

Korshunova's best friend, Kira Titeneva broke down when she arrived at her pal's apartment late last night. "We were talking on the phone last night," she said. "She loved life so much. She was an angel."

Titeneva, who grew up in her pal's hometown, said Korshunova "wasn't wild. She was never on drugs or anything."
"Life is short, Break the rules, Forgive quickly, Kiss slowly, Love truly, Laugh uncontrollably," the sandy-haired knockout wrote in a poem that concluded: "And never regret anything that made you smile."

The Kazakh beauty wrote that love "blinds," "sets souls afire," and "is always the answer" in emotion-soaked passages posted on a social networking site.

Korshunova volleyed between Russian and English in her heartfelt prose, but love was a central theme no matter the language. "Do not confuse love and desire," she wrote in Russian in her most recent posting May 30. "Love is the sun, desire - only flash. Desire dazzles, and the sun gives life..."

Korshunova's most telling message came three months ago: "I'm so lost. Will I ever find myself?"

She appeared angry in some postings, brokenhearted in others.

"I'm a bitch. I'm a witch. I don't care what you say!!!" she wrote March 11. "I know what it is. I know why my other relationships didn't work out, 'cause I'm unpredictable. Why are you afraid of it?"
The Supermodels.nl page for Ruslana Korshunova with more Ruslana Korshunova pictures.
IMG Models (her agency) Ruslana Korshunova page
Style.com has Ruslana Korshunova runway photos.
The Ruslana Korshunova fashion model directory page.
More Ruslana Korshunova photos at the fashionspot.com.
Ruslana Korshunova wiki page.


Ruslana Korshunova On Elle: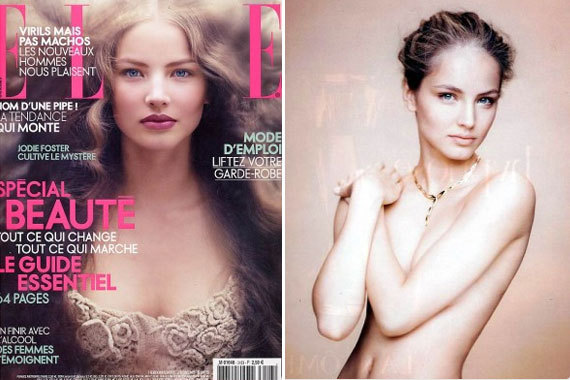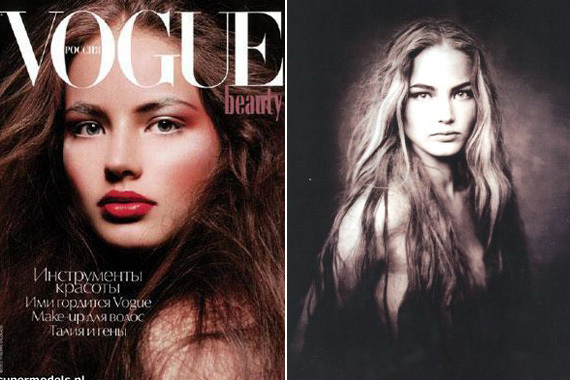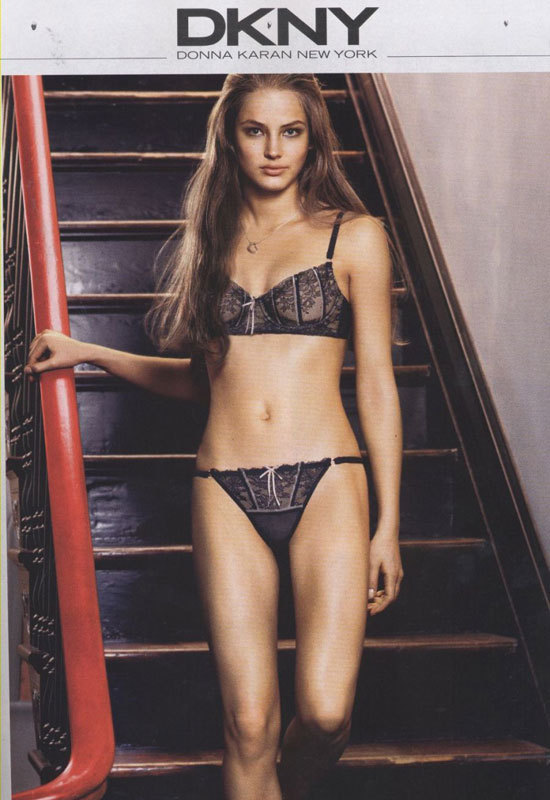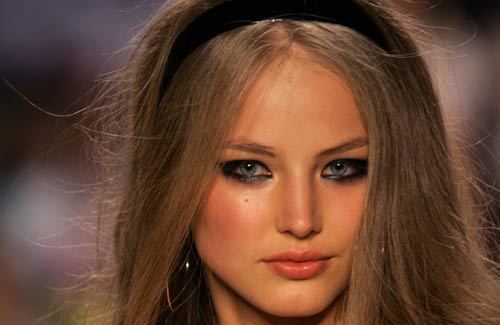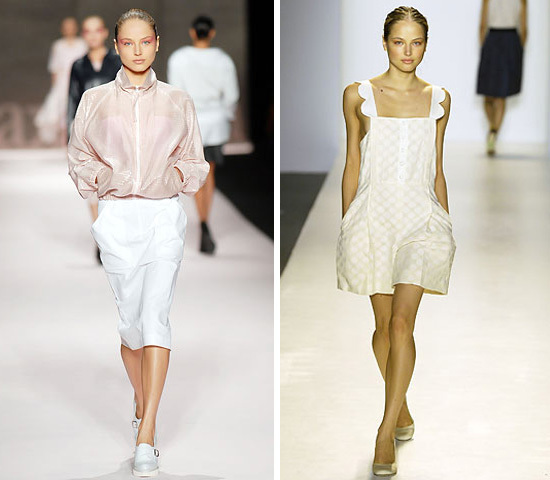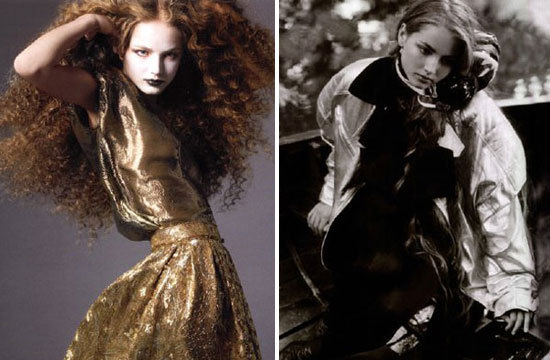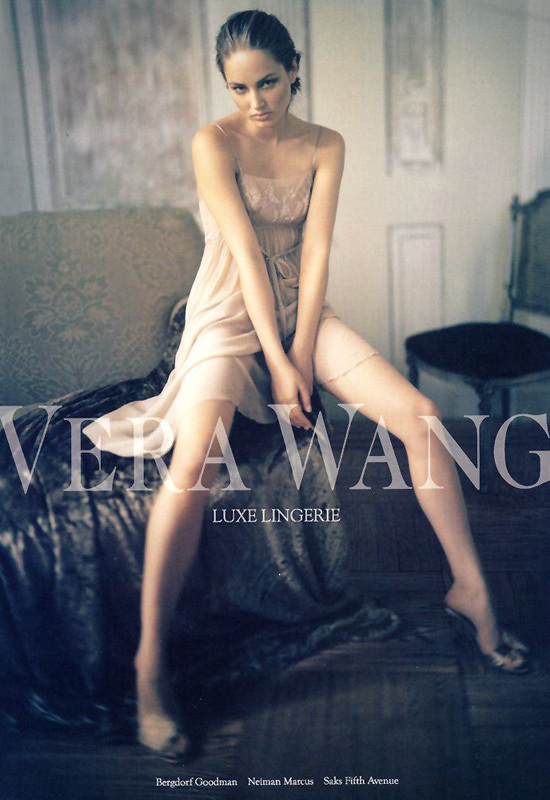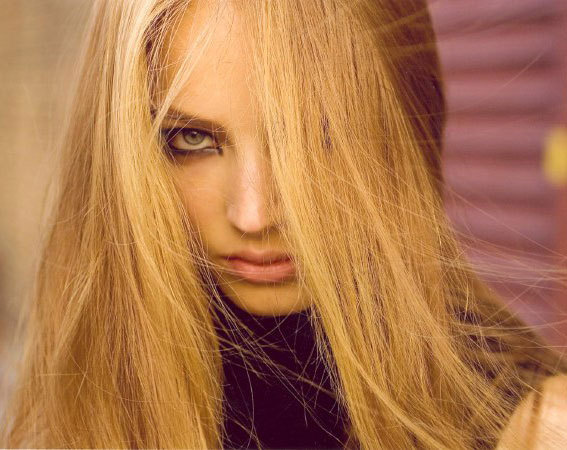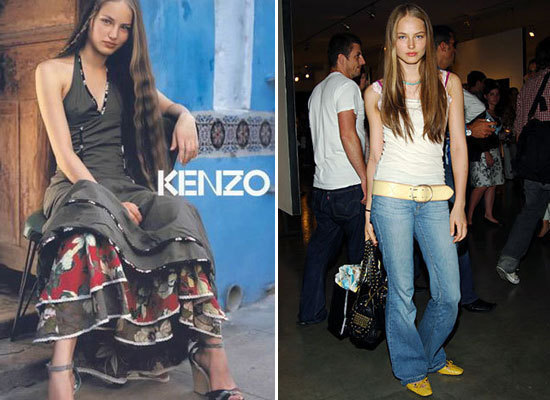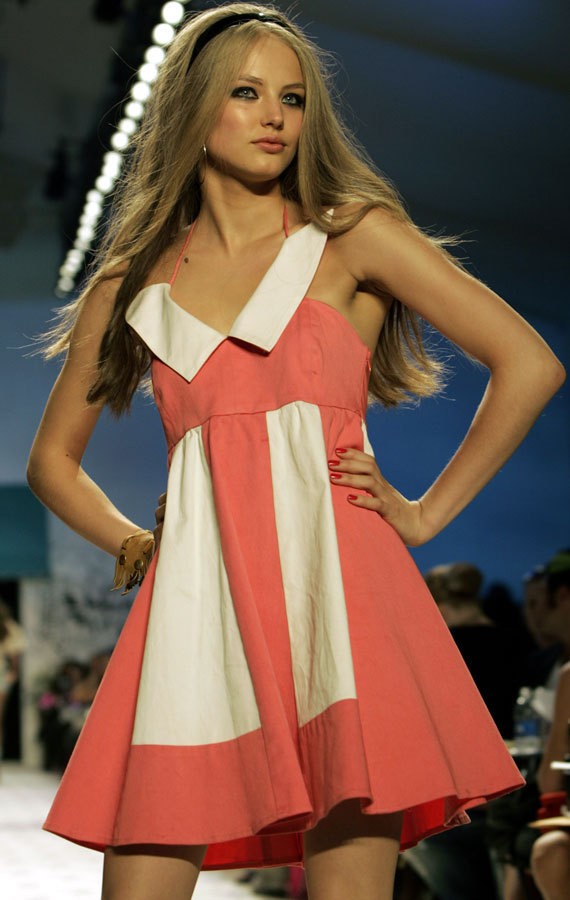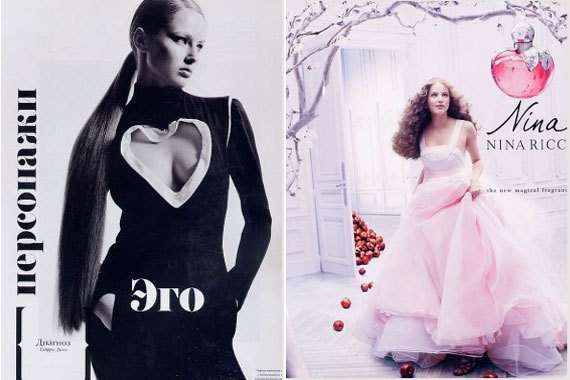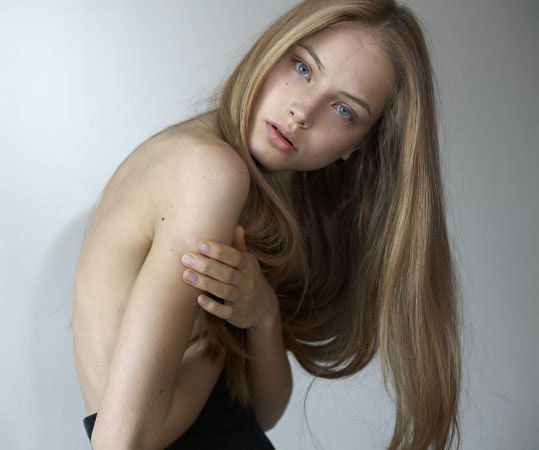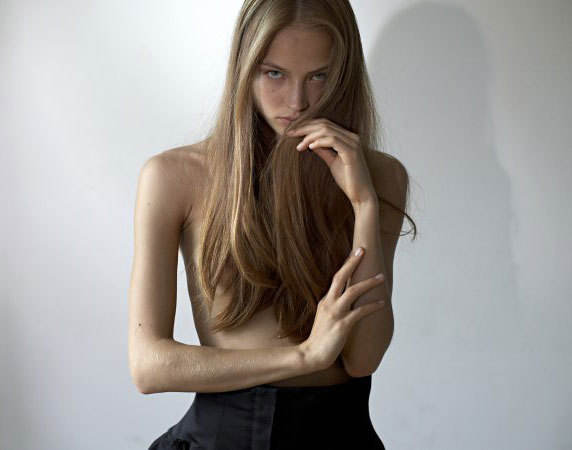 Ruslana Korshunova's apartment building and the tragic scene: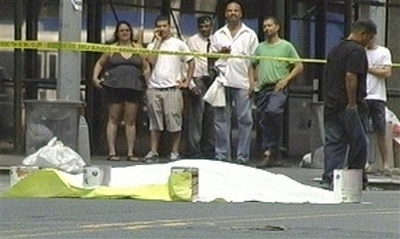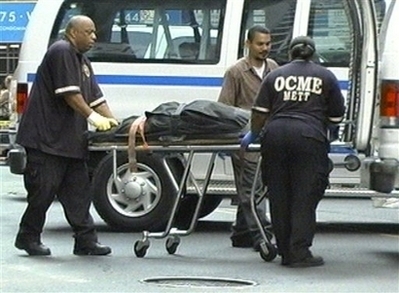 Popular in the Community