WASHINGTON -- Progressive Democrat Russ Feingold announced Thursday that he will run for Senate in 2016, hoping to win back the seat he lost six years ago.
Feingold made his announcement in a video that was provided in advance to The Huffington Post. In it, he cites issues near and dear to his heart, like taking on corporations and big money in politics, as his justification for running.
"People tell me all the time that our politics and Washington are broken. And that multi-millionaires, billionaires and big corporations are calling the shots," Feingold says in the video. "They especially say this about the U.S. Senate, and it's hard not to agree. But what are we going to do? Get rid of the Senate?
"Actually, no one I've listened to says we should throw in the towel and give up -- and I don't think that either," he adds. "Instead, let's fight together for change. That means helping to bring back to the U.S. Senate strong independence, bipartisanship and honesty."
Watch Feingold's announcement video above.
The race will be a rematch between Feingold and Sen. Ron Johnson (R-Wis.), who defeated him during the tea party wave of 2010. Feingold ran what was widely considered to be a lackluster race that year, and many Democrats have stressed that 2016 needs to be different.
But there are several factors working in Feingold's favor this time around: Democratic turnout tends to spike in presidential election years, and recent polls have underscored that Johnson is one of the most vulnerable sitting GOP senators.
A Marquette Law School poll released in mid-April found Feingold leading Johnson by 16 points in a hypothetical match-up, and a March poll by Public Policy Polling found Feingold ahead of Johnson by 9 points.
Johnson brushed off the poll results during an interview last month, saying, "I'm not worried about it. I'll leave other people to do the evaluation. I think it's pretty much meaningless at this point in time."
A longtime opponent of special interests in politics, Feingold co-authored the landmark campaign finance law that the Supreme Court gutted in 2010's Citizens United decision.
Feingold was also known for staking out sometimes lonely positions on national security. In 2001, he was the only senator to vote against the Patriot Act, which greatly expanded the federal government's surveillance powers. He was also one of the 23 senators who voted against the war in Iraq.
After his Senate loss, Feingold started Progressives United, a group dedicated to combating corporations' influence on the political system. From July 2013 until March 2015, he served as the State Department's special envoy for the Great Lakes Region of Africa.
Anticipating a tough race, Republicans began attacking Feingold even before he announced he was running. The Wisconsin GOP launched a website called RadicalRussFeingold.com and told reporters that he has a "voting record of supporting one disastrous policy after another."
Have a tip or story idea to share with us? Email us at scoops@huffingtonpost.com. We'll keep your identity private unless you tell us otherwise.
Want more updates from Amanda? Sign up for her newsletter, Piping Hot Truth.
Before You Go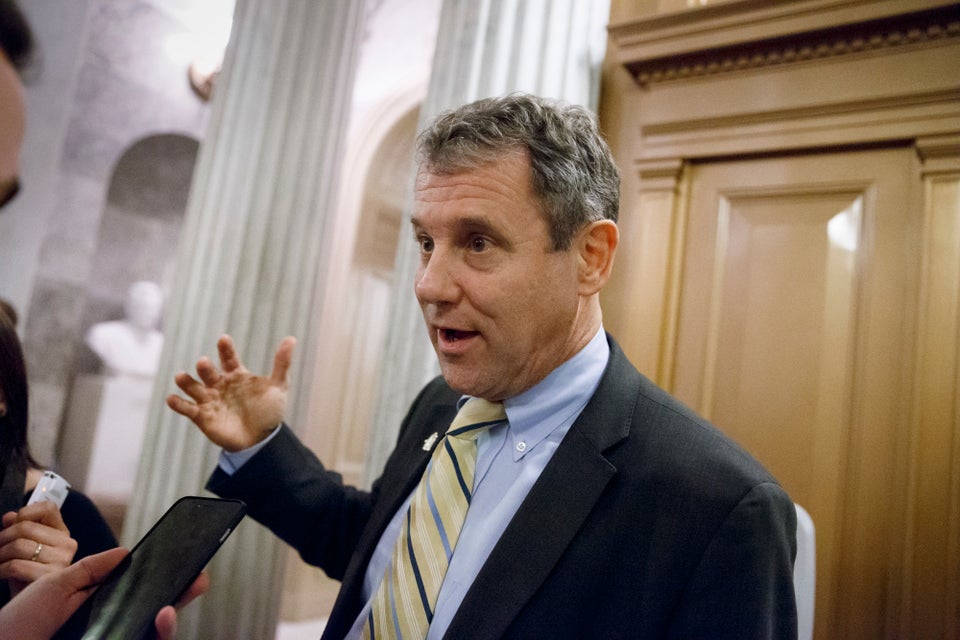 Politicians Take On Wall Street
Popular in the Community