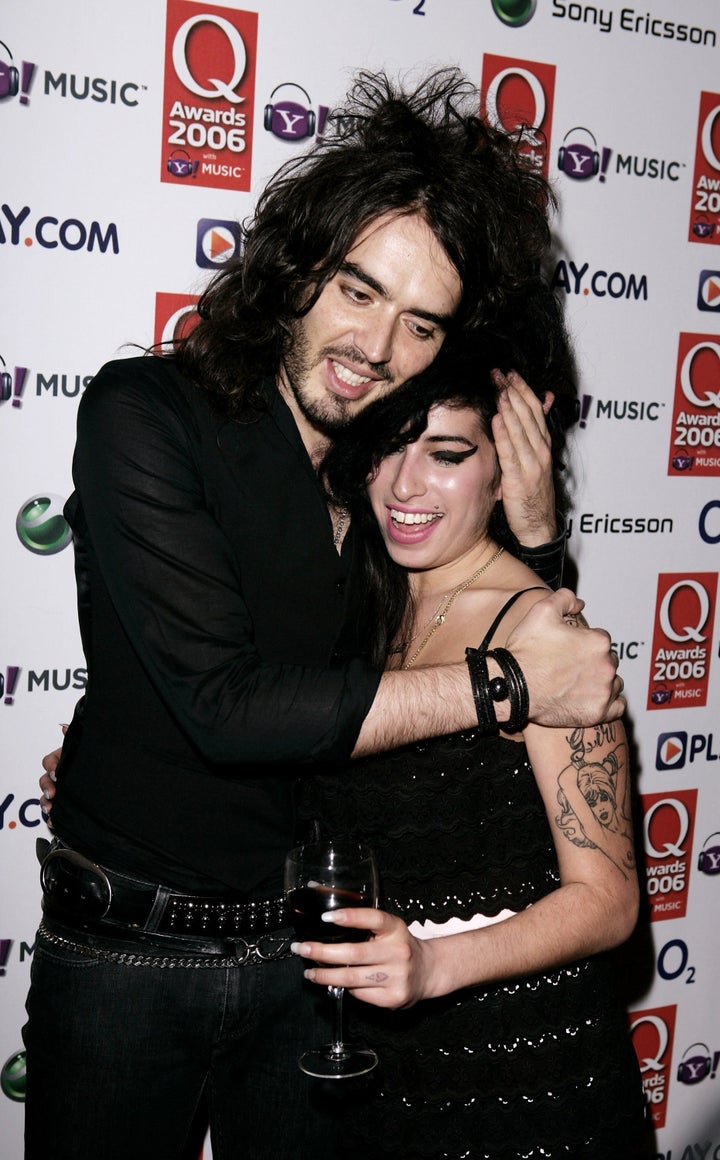 Brand, a recovering addict himself, knows all too well the lifestyle Winehouse lived, recalling how they first met years ago in Camden, England.
"I was myself at that time barely out of rehab and was thirstily seeking less complicated women so I barely reflected on the now glaringly obvious fact that Winehouse and I shared an affliction, the disease of addiction," Brand writes.
But it was later, after Winehouse rose to fame, did Brand see her perform live and he realized her immense talent.
"She wasn't just some hapless wannabe, yet another pissed up nit who was never gonna make it, nor was she even a ten-a-penny-chanteuse enjoying her fifteen minutes," he writes. "She was a f---ing genius."
Though London police have yet to determine the cause of Winehouse's death -- and have been quick to downplay any rumors of an overdose -- the singer's addiction problems were no secret and complications from drug use had left her debilitated.
"Whether this tragedy was preventable or not is now irrelevant. It is not preventable today," Brand writes. "We have lost a beautiful and talented woman to this disease. Not all addicts have Amy's incredible talent ... All we can do is adapt the way we view [addiction], not as a crime or a romantic affectation but as a disease that will kill."
"To me, the gravity is heroin, and then death. You know, to sleep," he told Details magazine in May, "that incremental suicide of turning your life into a dream, to make being awake as similar to sleep as possible. Drowsily, lazily, dry-mouth your way through the day's ceremonies, fumble your way back into the dew-bather you never really left, draped in brown, brown now all around, the haze!"
Related
Popular in the Community