In his usual freewheeling style, Brand jumps from one topic to another, but the conversation never really leaves viewers with an impression of what he truly thinks about the subject.
At first he's in despair about Measure B, lamenting, "That's going to take the fun out of it. One of the many highlights of being in the porn industry is unprotected sex!"
But lest you think the former lothario is speaking from firsthand experience, he quickly disclaims: "I'm not in the porn industry, I don't know why I'm saying that!"
He ends his jubilant rant with an offer to "merge" (sexually?) with the nervous host, but the segment ends on some unexpected real talk from Brand: "Well, to tell you the truth -- let's face it. Porn is a bit of a dark place, isn't it? People are exploited. But try not to think that while you're masturbating. It will ruin it."

Related
Before You Go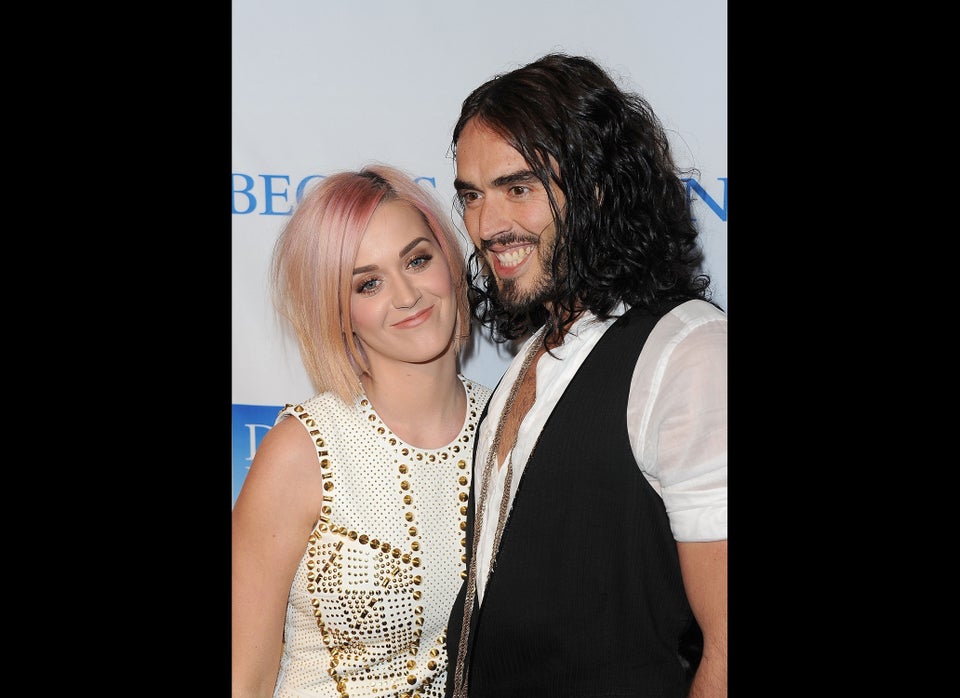 Katy Perry & Russell Brand Before The Divorce
Popular in the Community