Funnyman Russell Brand got serious when asked about his divorce from Katy Perry in an episode of Australia's "60 Minutes" that aired Sunday.
So what really caused the split? As it turns out, the megastars just weren't compatible.
"Sometimes it goes well, sometimes it don't," he told host Liz Hayes. "But if you sort of sense there's an incompatibility, then in any relationship, regardless of the status of the individual, it kind of is best to go separate ways."
Brand also suggested that like-minded couples make the best matches.
"I think if you're someone who's really into mountain biking, it would be good to go out with someone else who's into mountain biking, and if you're really into Eastern mysticism, go out with someone else who into Eastern mysticism," he said. "I think if you're a devoted tennis professional and you get married to a crystal meth addict, you might have trouble."
Below, photos of the former couple in happier times: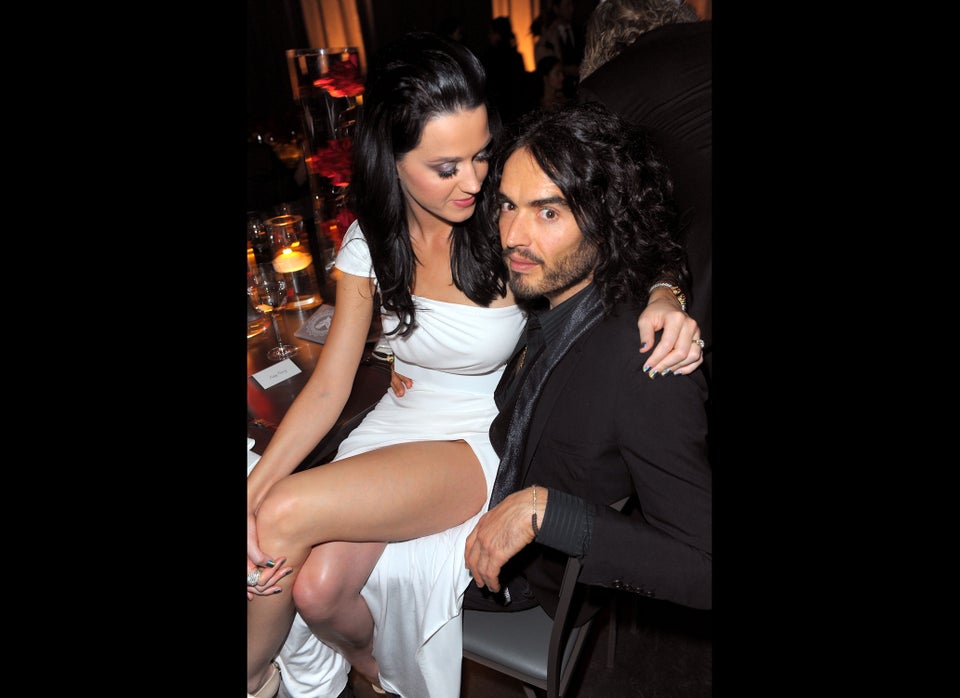 Katy Perry And Russell Brand: Happier Times