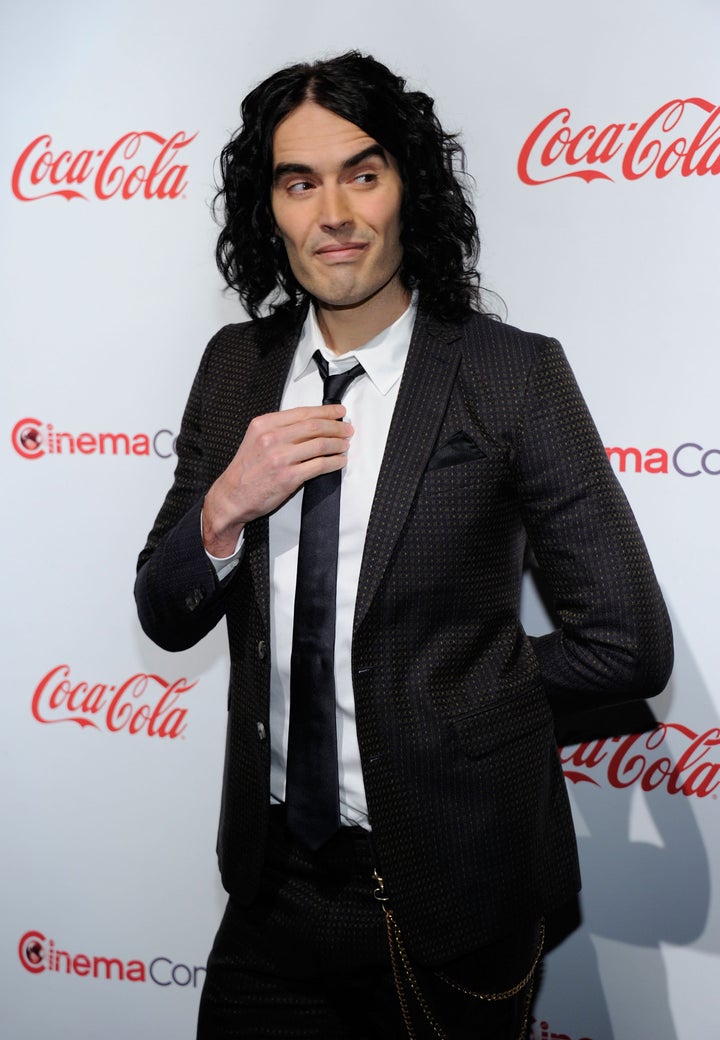 The rise of Russell Brand continues.
As has long been speculated, Brand is in talks to join the big screen adaptation of the Broadway hit "Rock of Ages." The play -- and now film -- is about a rock bar in late 80's Los Angeles, run by a washed up rocker. He puts on a concert with current star Stacee Jax, while navigating a relationship with a new girl in town. The Wrap doesn't specify Brand's role, but back in January, rumors swirled that he'd play Lonny, the narrator and rock club operator.
He'd join what is already a superstar cast: Tom Cruise has signed on to play megastar Stacee Jaxx, while Alec Baldwin will play Dennis Dupree, the washed up rocker and club owner. Julianne Hough will take on the leading lady role, the aspiring singer new to LA, while Mary J. Blige will also be in the film. Amy Adams is in talks, as of two weeks ago, to play a journalist who falls for Jaxx.
Brand has played a rock star before, in both "Forgetting Sarah Marshall" and "Get Him To The Greek." Whether or not he'll take on that role again is unknown, but if he does, he may be singing -- the cast, from Cruise to Baldwin, will be opening the pipes and belting out 80's hair metal tunes throughout the film.
The Wrap also confirms that director Adam Shankman has cast Mexican singer-songwriter Diego Boneta as Drew Boley in the film, an aspiring rocker.
Brand appeared on "Conan" Monday night to promote "Arthur," and during the interview, gave some of his trademark raunchy talk, telling a story about Nick Nolte's insensitive grasp of his crotch.
WATCH
:
Popular in the Community