 Katy Perry hit the red carpet in Las Vegas last week, making her first public appearance since separating from her husband, Russell Brand, in December. But while Perry is slowly making her post-split comeback -- including a performance at the Grammys later this month -- Brand is reportedly already dating a string of new ladies.
Which celebrity should the raunchy Brit move on with first? Some dating and relationship experts weighed in on Brand's new dating game.
Cooper Lawrence, author of Been There, Done That, Kept the Jewelry and the new Hollywood-based novel The Yoga Club, has some very specific picks in mind for the comedian.
"His next lady should be Kat Von D," Lawrence told The Huffington Post. "He needs a bad, dirty girl who will do all of that wacky sexual stuff that we've heard he likes. Or maybe Cameron Diaz, because she's dated everyone in Hollywood and it's probably just his turn -- plus she's allegedly got those new boobs and we know he's a breast man."
"Russell Brand should go for Lady Gaga," Steinberg said. "We already know he likes musicians and she'll get his wild sense of humor. Plus, one of the reasons it reportedly didn't work out with Katy was because she wasn't prepared for a life with a recovering addict like Russell."
Gaga, on the other hand, has some first-hand experience when it comes to addiction.
"Lady Gaga has admitted to having her own struggles with drugs, so she should be able to better understand Russell," Steinberg added.
Other relationship experts think Brand should ditch the Hollywood scene altogether and go for someone more under the radar.
"Russell is a big personality and tends to date other high-profile celebrities, but he'd do well with someone who isn't famous and could temper the crazy Hollywood scene," said relationship expert Andrea Syrtash, author of Cheat On Your Husband (With Your Husband). "He likes to meditate. A low-key, earthy -- but fun -- gal who appreciates him for his quirky ways and connects with him on a deep level would be a good match."
Though Von D, Diaz, Gaga and your average, low-key gal may all be fine choices to fill the role of Brand's first girlfriend in his post-Perry era, we have a feeling he might take his time before jumping into another serious relationship in the public eye.
Take a trip down memory lane with Brand and Perry before their split: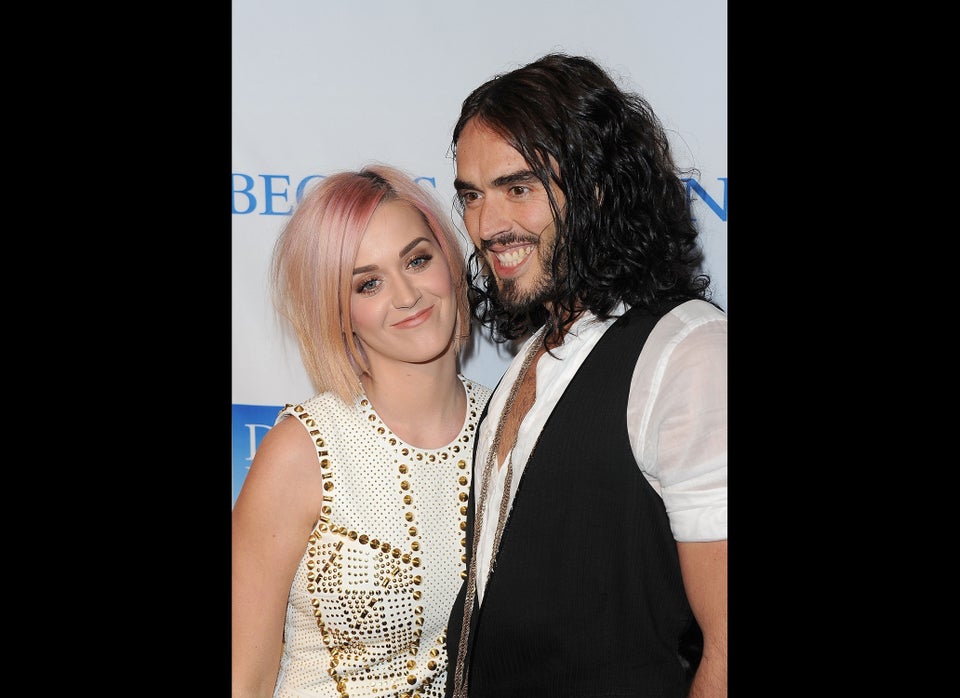 Katy Perry & Russell Brand Before The Divorce
Popular in the Community