Ouch! Russell Brand reportedly didn't play nicely when discussing ex-wife Katy Perry at a recent stand-up routine. The comedian allegedly poked fun at his sex life with the pop singer, joking that he would think about other people while they did the deed.
"When I got divorced, I considered becoming a monk," he purportedly said. "When you're a monk, you're not allowed to have sex with anyone. When you're married, it's one person. That's one more than a monk. It's not that different. I'd be having sex thinking, 'Think of anyone, anyone else.'"
A rep for Brand could not be immediately reached for comment.
"It's a hard-core thing, monogamy," he told HuffPost Live that same month. "It's a hard-core principle. But beautiful, and to be recommended. And if you make a commitment to it, you've got to do it. When I was married, monogamy straight down the middle. You can't mess around with that stuff."
Before You Go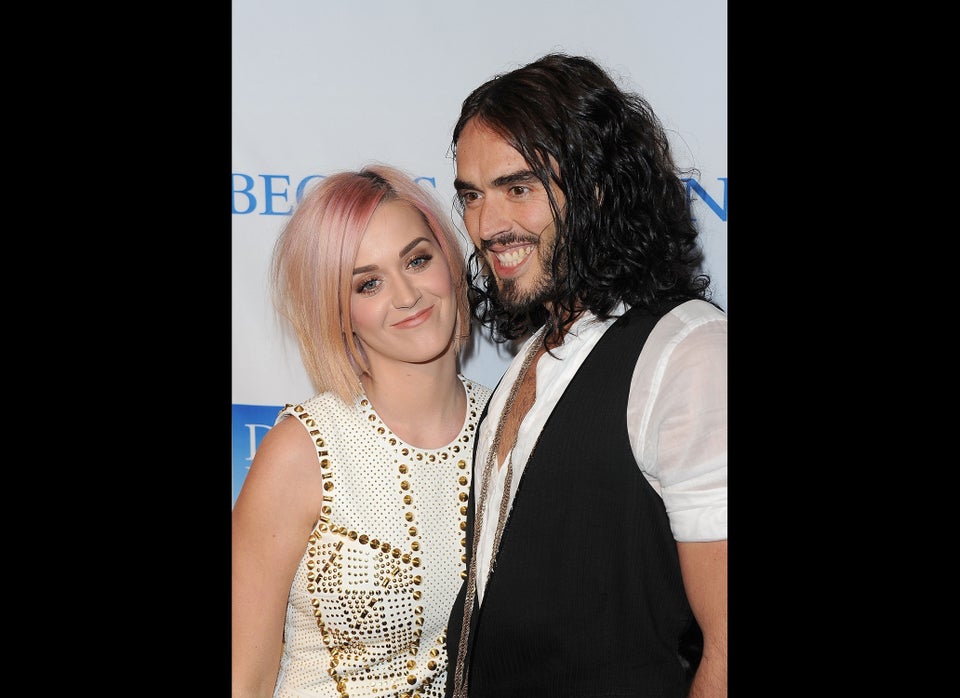 Katy Perry & Russell Brand Before The Divorce
Popular in the Community