What has Russell Brand been up to since his divorce from Katy Perry was finalized in July?
"Well mostly I've been devoting myself to [the] single life so I can finally win that shagging Olympic medal. I'm putting in the training," Brand told "Tonight Show" host Jay Leno on Thursday.
When asked if he would consider getting married again, the British comedian joked,"Yeah, definitely because I really really love people. But what I think might be nicer would be more of one of those situations -- Ah, now that Mitt Romney, he's a Mormon, isn't he? Where you can have several wives."
Below, photos of Perry and Brand in happier times: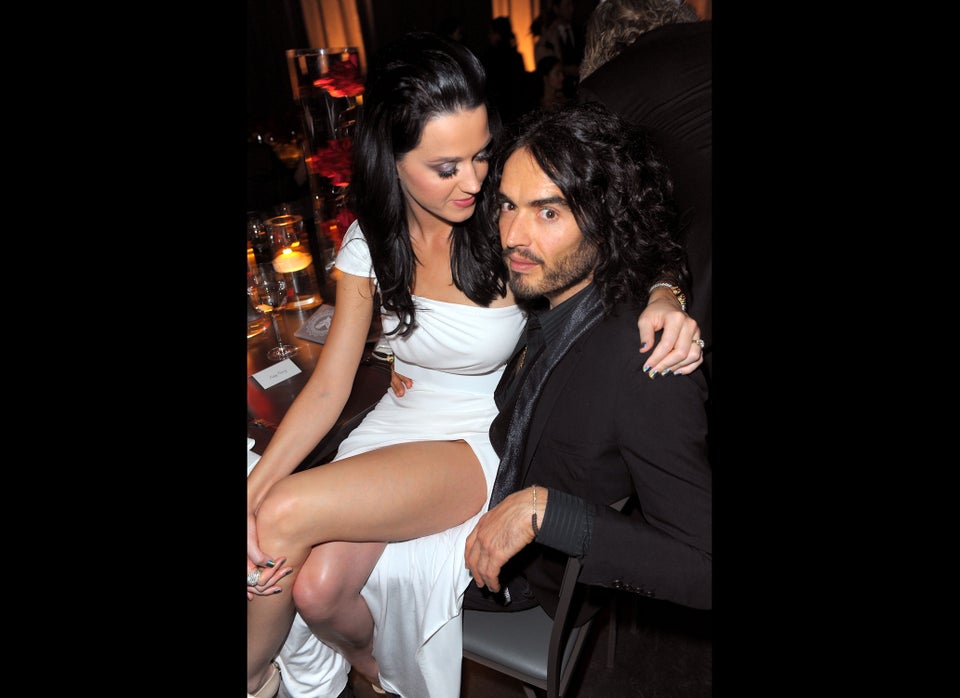 Katy Perry And Russell Brand: Happier Times
Related