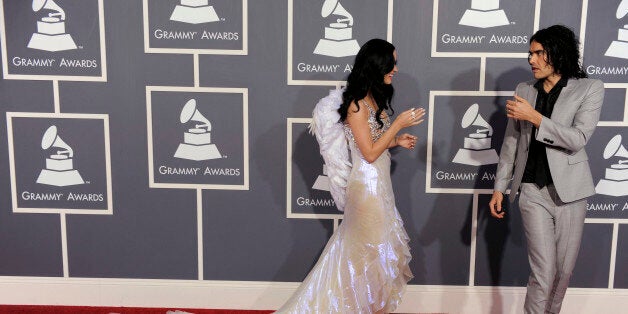 "If you can believe in something great, I feel like you can achieve something great," Perry said in the film. "I have that same belief system with everything, from career to my life to my personal life, everything. And I will do everything it takes to not fail. And I did everything it took, but it still failed."
Three years after that movie, the Brand-Perry relationship is back onscreen, albeit briefly. The couple are shown together in "BRAND: A Second Coming," a new documentary which had its world premiere at the South by Southwest Film Festival on Friday night.
While "BRAND" is much more concerned with its title subject, Perry's presence is unavoidable. In fact, it's while Brand is married to Perry that he has a sudden epiphany about fame and his place in the world. The comedian is shown visiting Nairobi, where children are digging through a garbage dump loaded with hypodermic needles and other dangerous refuse; the footage is then juxtaposed with Brand discussing a lavish party he attended with Perry. It's a turning point that pushes Brand away from his ascension up the Hollywood ladder and toward his current place in the lexicon as a political activist.
The film also includes an interview Brand conducted with Perry while they were married, where the singer expresses some trepidation about their relationship (she tells a story about how the Buddha left his wife to search for enlightenment). But Perry says she "picked" Brand because of how his intelligence made her look. The camera remains on after their chat ends, and Perry stages a faux tantrum while Brand playfully admonishes for pretending to break their possessions. "I control the pussy," she jokes to someone off-camera. (A representative for Perry did not respond to request for comment when contacted by The Huffington Post.)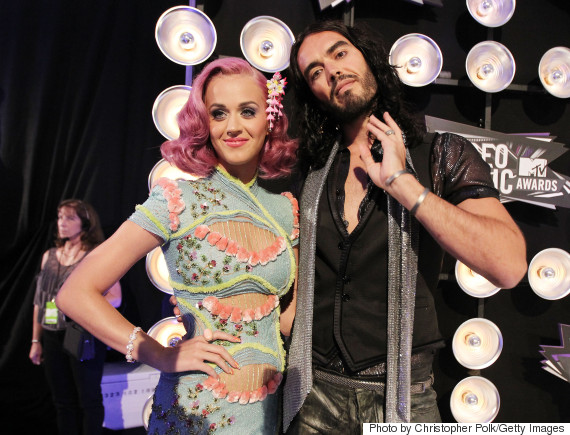 Brand has frequently said he enjoyed being married to Perry ("I really enjoyed it," he said last year), and while "BRAND" doesn't dwell on their relationship too much, it does include one piece of the comic's philosophy on human connections.
"I cut people out of my life if I think things aren't functioning," Brand says over footage of the 39-year-old visiting his grandmother's gravesite with his father. "And I think, 'What am I making this effort for?'"
This year's South by Southwest Film Festival runs from March 13 until March 21.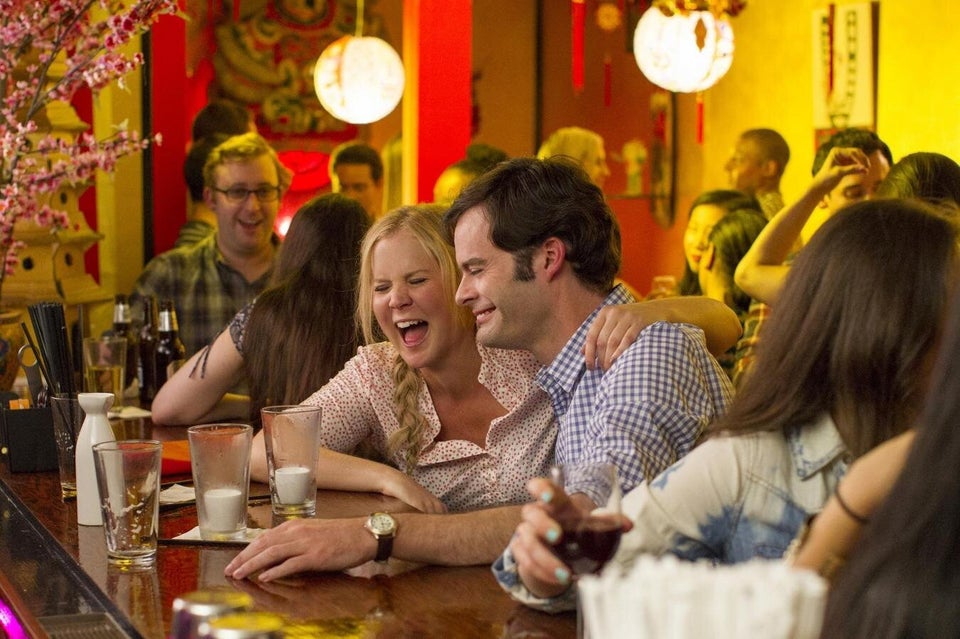 28 Films To Watch At SXSW 2015
Popular in the Community