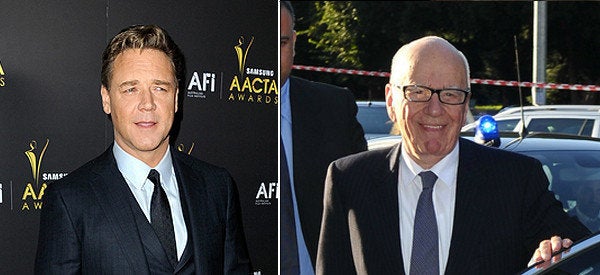 Russell Crowe definitely won't be phoning this one in.
Evans resigned from the paper in 1983 over "unacceptable pressure" from Murdoch on how the Times should be run.
Leon Lecash, creative director of the company producing the film, said the movie will also discuss a meeting between Murdoch and Margaret Thatcher — who was Britain's PM at the time — where Murdoch agreed to buy the Times in exchange for political publicity for Thatcher's party.
"Harry [Evans] had suspicions that some intimate contacts were taking place between Murdoch and Thatcher, with late-night whisky drinking," said Lecash.
BEFORE YOU GO