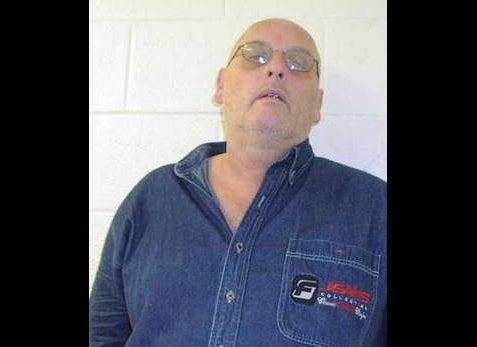 A Connecticut man with a drug addiction and a spastic colon allegedly defecated in the parking lot of a New Milford bank before robbing the establishment. The man's wife and kids were with him and sat in the getaway car, police said.
Russell Mace, 55, was arraigned in Bantam Superior Court Monday, charged with first-degree robbery, third-degree larceny and two counts of impairing the morals of a child. Judge Richard Marino set Mace's bond at $100,000 and ordered him to appear in court again on Jan. 4.
Mace's charges stem from a bizarre bank robbery that occurred on the afternoon of Dec. 16 at the Union Savings Bank on East Street in New Milford. While the robbery itself was par for the course, police said that Mace's alleged activities prior to the heist were far from normal.
"It's a first in my career," New Milford Police Lt. Lawrence Ash told The Huffington Post.
CASE PHOTOS: (ARTICLE CONTINUES BELOW)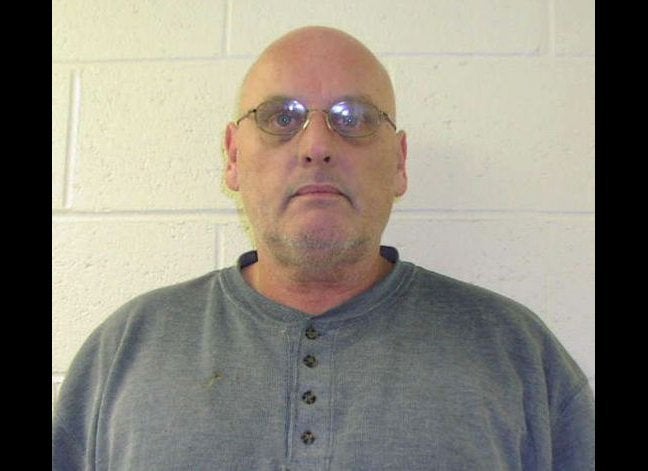 Russell Mace Case
Minutes before the robbery, a female witness saw Mace exiting a white Toyota Camry that was in the bank parking lot. Afterward, he squatted down and began "pooping," the witness said according to the arrest affidavit.
"The customer told me that the man was going to the bathroom and [said] 'he's not doing what you think he's doing,'" the teller told police. "The customer said he's doing a number 2, and he's not being discreet."
After allegedly finishing the bowel movement, Mace, dressed in a hooded sweatshirt and sweatpants, headed for the bank entrance.
"Before they had any time to react to what was occurring outside, the accused robber entered the bank and demanded money," Ash said.
Mace, whom a male teller later described as "sweating" and "nervous," allegedly put his hand in his pocket and said: "This is a robbery. Give me all your money. Don't include any singles ... and don't do anything stupid."
The pooping bandit was given more than $3,000 in cash. Money in hand, he exited the bank and got into his waiting getaway vehicle, where his wife and two children, ages 1 and 4, were waiting, police said.
It did not take long for investigators to come up with a suspect in the case.
"He was identified by bank surveillance images," Ash said. "Some of our officers recognized him from prior contact."
That prior contact occurred on Nov. 23, when someone snatched a purse containing $80 in cash and several credit cards from a woman in the parking lot of a New Milford store. The woman told police a car had pulled up next to her shopping cart and that a woman reached out the window and grabbed her purse. Using surveillance camera footage, police were able to trace the car's license plate to Mace's wife, Erin Mace, 35.
In November, Police went to the Maces' apartment on two separate occasions -- once on the Nov. 23 and once on the Nov. 26 -- to question the couple. During the first visit, Russell Mace denied that he or his wife were involved in the purse snatching.
"We were not there," he told police. "I don't care if God said so."
During the second visit, the couple's 4-year-old child asked the officers, "Are you going to arrest my daddy?" The child then blurted out, "Daddy didn't take the purse ... my Mommy did. ... She took it right from the fat lady," the police report stated.
The Maces agreed to come to police headquarters for further questioning. When they failed to show up, a warrant was issued for their arrest.
Once police had identified Russell Mace as the man in the bank surveillance footage, they pinged the location of the cellphone that he had listed in the prior police report. They successfully traced the phone's location to a New Britain drug store.
In custody, Russell Mace refused to speak with police.
"He has not offered any explanation for any of his actions," Ash said.
According to the News Times of Danbury, Russell Mace suffers from "nervous bowels." The newspaper also said he has a prior criminal record in Connecticut. Mace reportedly served time in a federal prison for a 1989 bank robbery.
Erin Mace told police she didn't know her husband had planned to rob the bank. "I thought Russell might have had to cash a check," she told police. She said it was not until he got in the car and pulled out a handful of cash that she was aware of what he had done.
"At this point, I had a pretty good idea that he robbed the bank," she told police.
Investigators recovered $2,777 of the stolen loot. Erin Mace told police that she and her husband had used a portion of the money to purchase heroin, medication and food for the children.
"Russell is not a violent person," Erin Mace told police. "He never had a gun and would never be violent towards another person. Russell robbed the bank out of desperation. Russell was just doing it for the family."
Erin Mace was charged with third-degree burglary from a vehicle, fifth-degree larceny and risk of injury to a minor. Authorities are still weighing potential charges against her in relation to the bank robbery. She is being held on a $18,000 bond.
Court records do not list an attorney for either of the Maces. According to Ash, the couple's children are in the custody of the Department of Children and Families.
DUMB CRIMINAL PHOTO GALLERY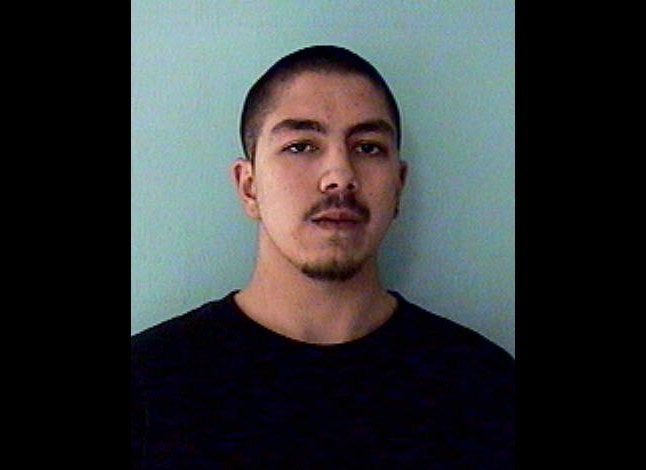 Dumb Crime: Masterminds Need Not Apply
Related
Popular in the Community