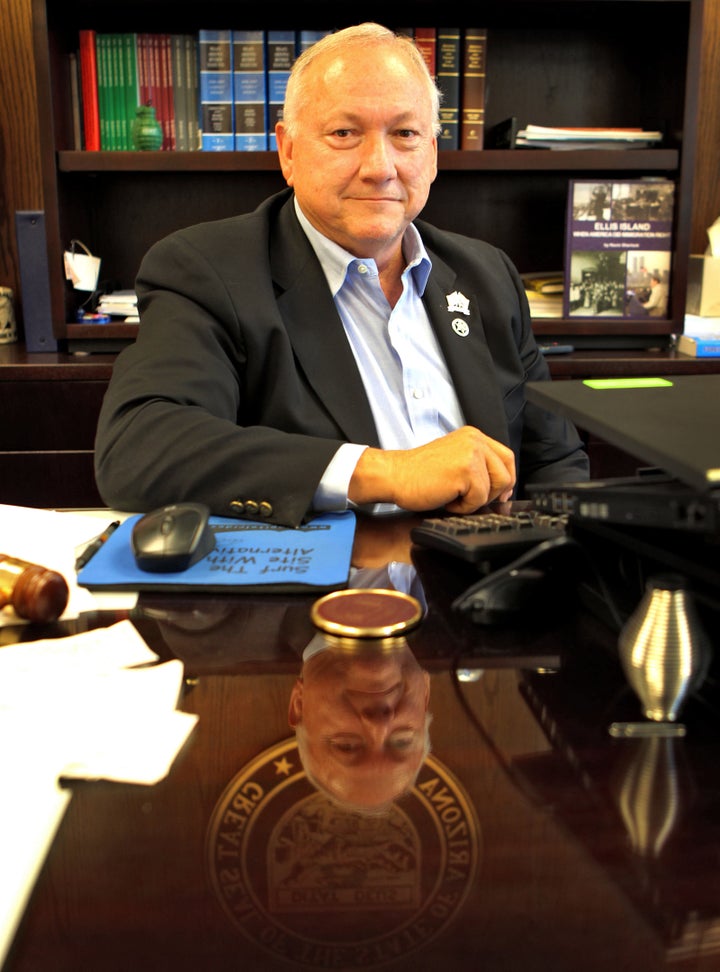 Russell Pearce, the mastermind behind controversial Arizona immigration law SB-1070, proudly touted his birther views at a panel discussion on Wednesday, ThinkProgress reports.
"I can tell you that the best thing about 1070 is that Obama may not be visiting Arizona because we actually require papers now," said the Republican state senator at the event held by Judicial Watch.
Last month, Pearce took aim at the president over his opposition to the measure on grounds that it's discriminatory. The Arizona Republic reported at the time on what Pearce had to say on the matter in accepting an award from the David Horowitz Freedom Center:
"When you talk about jihad, that is exactly what Obama has against America, specifically the state of Arizona. Think about it. This is the first time in the history of the United States that a sitting president has sided with a foreign government to sue the
citizens of its country. For defending our laws? For defending and protecting the citizens of the state of Arizona? It's outrageous and it's impeachable."
Pearce reportedly communicated a similar sentiment a recent Tea Party rally in the Grand Canyon State. According to UPI, he signaled his belief that he sees the president's actions as "treasonous" and added, "I certainly don't want to overstate, but you know we have the Second Amendment for a reason."
Calling all HuffPost superfans!
Sign up for membership to become a founding member and help shape HuffPost's next chapter