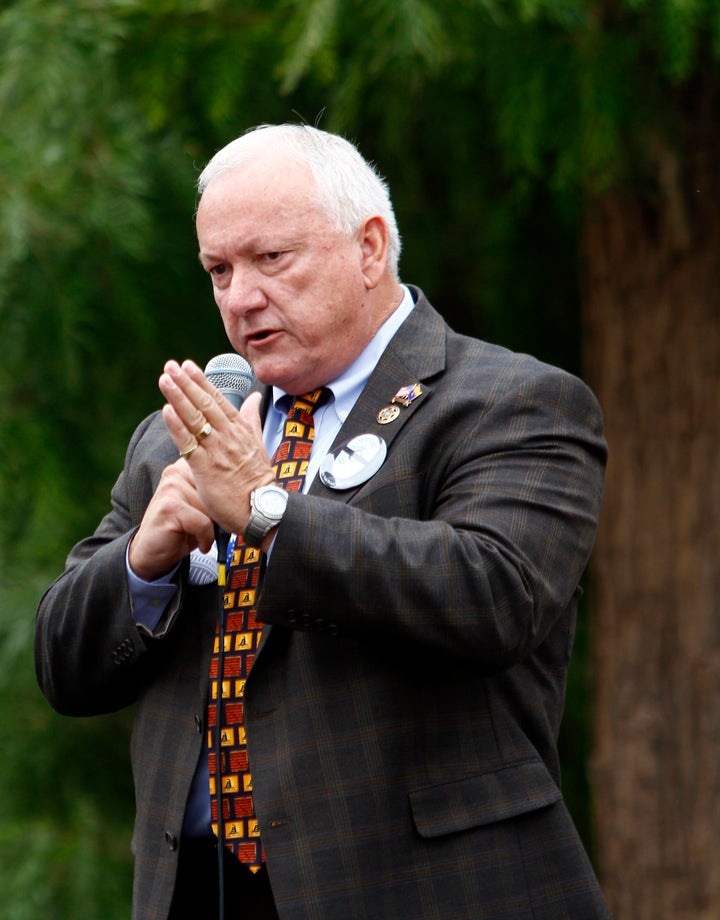 Russell Pearce, the former Republican Arizona state senator credited with laying down the framework for the state's controversial immigration law, announced this week that he will be heading conservative anti-illegal immigration group Ban Amnesty Now after being toppled last year in a recall election.
"This is a significant time for Ban Amnesty Now, this is a critical time for America and for the growing majority of Americans who support securing our borders NOW, support protecting our communities NOW, support protecting our jobs NOW, and stand steadfast in our shared opposition to amnesty for the millions upon millions of criminal illegal aliens who broke the law crossing the border and break the law today by remaining illegally in this nation," Pearce, who previously served as an honorary co-chair of the group, said in a release posted on its website.
Ban Amnesty Now has been a mainstay among Arizona's immigration hardliners. Maricopa County Sheriff Joe Arpaio once served as an honorary chair of the association, but cut ties in 2010 after the group sent out a press release that used his signature to imply he supported their claim that undocumented immigrants were preparing to steal the 2010 midterm elections through voter fraud.
As president of the Arizona state Senate, Pearce was the primary sponsor of Arizona's S.B. 1070, the contentious immigration enforcement bill that has been mired in legal deadlock since it was signed into law by Gov. Jan Brewer (R) in 2010. The legislation, which, at the time of its passage was considered the strictest of its kind, is set to be ruled upon by the Supreme Court later this year.
Discontent over Pearce's vocal support of the anti-immigration measures within S.B. 1070 helped fuel a popular recall effort leading up to the 2011 elections. In November, Jerry Lewis, a fellow Republican who ran against the aggressive immigration crackdown, defeated Pearce overwhelmingly.
Calling all HuffPost superfans!
Sign up for membership to become a founding member and help shape HuffPost's next chapter
BEFORE YOU GO