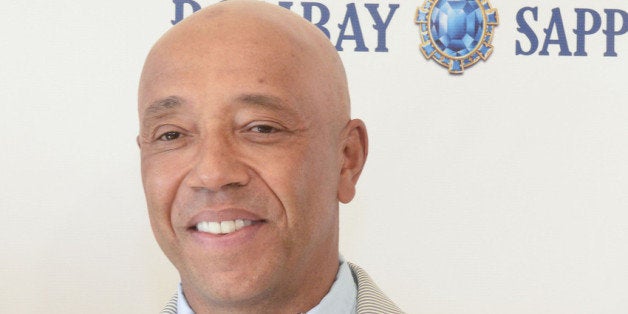 The three-minute parody clip, posted by All Def Digital depicted the former slave and freedom fighter secretly recording her sexual relations with her slave master in an attempt to blackmail him. Upon the sudden backlash, the Def Jam Records co-founder immediately removed it from the Google-owned video platform.
During a candid interview with the Huffington Post, Simmons opened up on his new digital venture and responded to his critics.
Are you planning on integrating All Def Digital and All Def Music into one entity?
It's all under All Def Digital. There's going to be a lot of integration. Because the music company is like super-indie. So if we were to do a show for example with international artist, Agnes Monica, and called it "Coming to America," we would show the making of her album. We would have a behind the scenes, and it would be an insightful thing to show how big she is in Indonesia. Show how she's recording with Timbaland and T.I. in America…We would try to integrate and make the world smaller, as the Internet is already doing that. And we would try to use that as part of our platform to launch her and build her up. You don't need the whole infrastructure of the record company. You need the infrastructure that builds online presence. It's a fun, different kind of branding experience. And a different kind of music experience, frankly.
Prior to your current All Def Digital venture, you also managed to create an online presence via your Global Grind platform. Thus far, what has been the biggest challenge you have faced while making a transition into digital media?
Global Grind was a difficult proposition to get to a point where we scale, which we do now. It took time. And that kind of content site is very hard to monetize. It took us a long time to become profitable. And now I think the greatest thing that happened from Global Grind, from a business standpoint, was talking about Trayvon Martin when no one else would. That's one of the examples I love doing it. What we did with Trayvon Martin and Global Grind was nothing less than phenomenal.
Even with the discussion about race overall. Trayvon Martin really contributed a great deal of that. And discussing Stand Your Ground because of it, and then stopping Stand Your Ground from its growth, which was rapid in states around the country.
Last week you made headlines stemming from a Harriet Tubman sex tape parody that surfaced on your All Def Digital channel. Were you surprised by the backlash?
I was surprised by how big it was. I expected "B-Rock" and some of the other stuff on the channel to cause controversy, but I still maintain that comedy should push the edge. I misunderstood the underlying implications and I'm deeply sorry for that. Because I thought the slave took advantage of and blackmailed the slave master. That's what I thought. "Django," whatever…and I liked "Django." I'm not Spike Lee. I ain't a hater. I thought "Django" was good. And I thought that's what that was.
And then once someone explained to me what it was, for the first time in 30 years I took down some content. I never took down a piece of content in my life. They shot up my office over Public Enemy. They had people under the desk hiding. Snipers were outside of my office. I was told not only would they throw me out of Columbia Records if I didn't get rid of Public Enemy, but that no other record company would take me. And I didn't quit. And now Public Enemy is in the Rock and Roll Hall of Fame…So I've been through it. But in this case I understood how hurt people were, especially black women. And it just made me feel like, "I don't want to do that. I don't want to be that kind of source of pain for that many people." So I pulled it down instantly when I understood it. So it is what it is. It's behind me, I hope. It's a different world.
But I'm still going to allow artists to be free. I didn't write, direct, produce that piece. But there are going to be a lot of pieces that's going to make people jump.
As a father of two daughters, are you concerned with how the message from the clip may be perceived if they viewed it?
I didn't understand the clip as being nothing but her taking advantage of the slave master. One of the activists who had planned on boycotting me was at my house along with some students and I said, "You know, I didn't understand the rape thing." She said, "what about the implication that a woman has to sleep with someone to get ahead?" And I don't think that's what it said. Instead, she was taking advantage of the slave master. That's what I thought. I totally get if it reminds you of the previous rapes, because obviously it appears that she's seducing him. But it implies the previous rapes.
And so, making that jump I didn't do it. I might have a sensitivity chip missing. I made a horrible mistake and I'm deeply sorry.
Aside from the controversy, you're also in the process of developing projects based on Frederick Douglass and Harriet Tubman.
I'm doing a seven-part mini-series on Frederick Douglass. With serious support to develop that. And now because of this public discussion I've been talking to the family [of Harriet Tubman] and they said why don't we develop something…why not, I'm reading with every writer in Hollywood that can make Frederick Douglas, they are the same writers who can make Harriet Tubman. I have a take on Frederick Douglas, I think. We have to develop that take on Harriet Tubman. It probably won't be a mini-series. It might be. But i think it's easier to really tell a story to more people through television. People are saying it's a documentary because I mentioned it on Twitter. But no, I'm interested in doing a feature or a mini-series on a television network.
What are your thoughts on Kendrick Lamar's much-talked-about verse on Big Sean's "Control"?
I thought it was ok…It was good. I liked Jay Electronica, too. He's great. I like Kendrick Lamar. The verse was good. It's pro wrestling. It's not hurtful. Nobody got mad at him. It just gave us the chance to talk about who's the best. That's what a big part of rap is about, competition.
What's the one thing that you would like to see happen among today's hip-hop generation, musically, that's lacking from previous years?
When I first started out was one thing, but there was a moment in time where Public Enemy inspired a whole generation of people to be more conscious of what they can do for other people. More conscious of the struggle of their community. More conscious of the oppressors. I would love if they woke up in the morning and say that corporations run the country and not the people. That the politicians work for the corporations instead of the people. That this became a really normal subject matter. That the way poverty is growing, and the rich are getting richer.
I would love for all the rappers to talk about civil rights, animal rights, gay rights. I would love for them all to become progressive voices…But I've learned to accept people as they are. And by example I work with a lot of artists. By example I try to exude compassion enough that it rubs off in a way that they digest. You can't make nobody do shit…But I want to be with them. I want to nurture them. I'm not going to judge them and be heavy handed. Because it's a waste of time.
Before You Go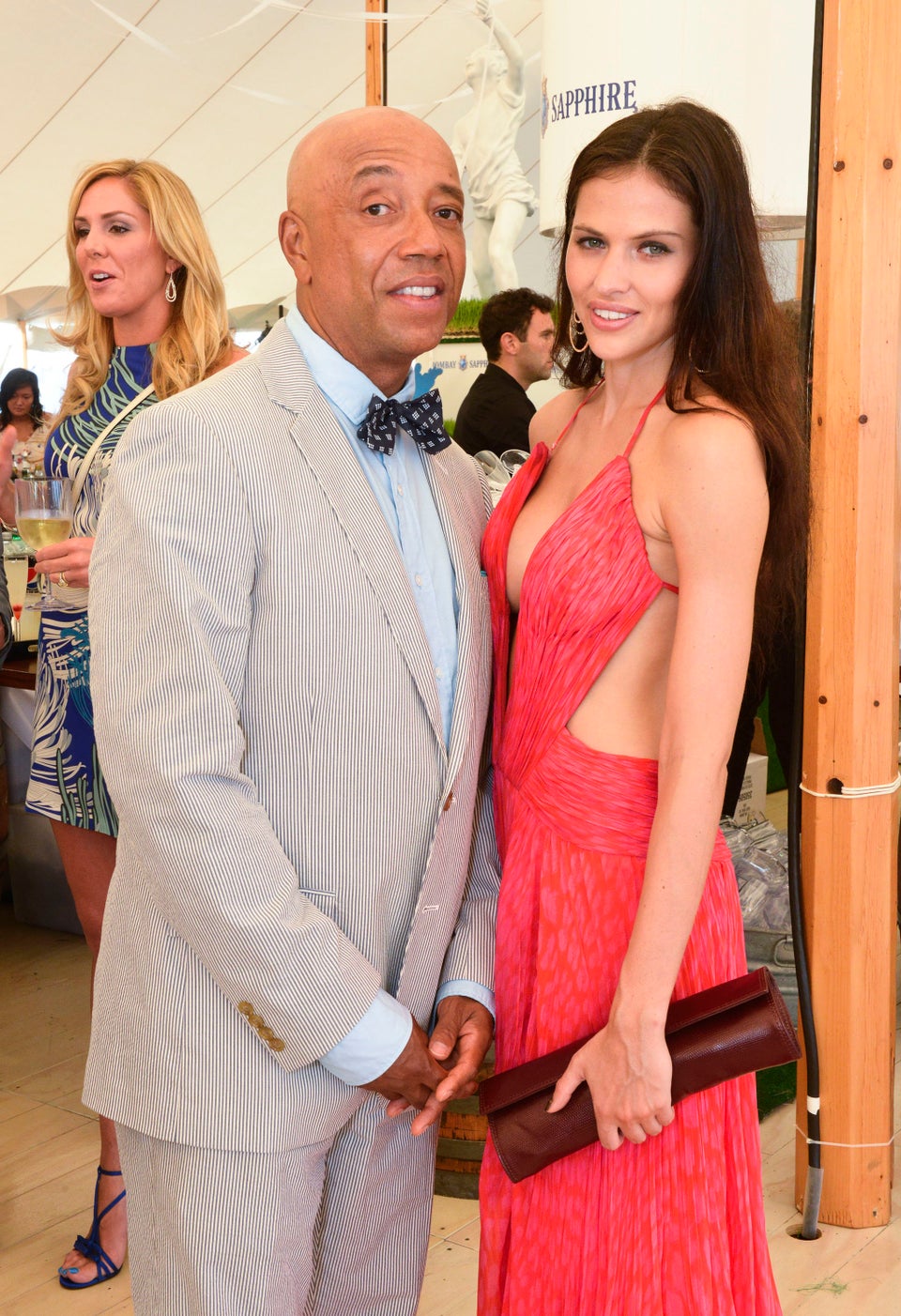 14th Annual Art For Life Gala: "A Field Of Dreams"