Multiple women have come forward to accuse hip-hop producer Russell Simmons of rape, harassment and assault, according to reports in the The New York Times and Los Angeles Times.
Some of the incidents detailed in the reports published Wednesday involve Simmons allegedly revealing his erect penis to a female colleague and a masseuse, attacking a woman and pushing an alleged victim into a broom closet. The alleged incidents date from 1983 to 2016.
At least four of the victims say Simmons raped them.
Simmons, who co-founded the hip-hop label Def Jam, then went on to build a branded yoga empire, denied the claims reported in the L.A. Times and New York Times.
After the articles went live, Simmons posted a statement on Instagram along with an image of bold text that reads, "I have never had a sexual encounter that was not consensual or lawful. Ever."
Simmons gave a statement to the L.A. Times echoing the one posted on Instagram: "These new stories range from patently untrue to frivolous and hurtful claims. I want to restate categorically what I have said previously: I have never been violent or abusive to any women in any way at any time in my entire life."
Drew Dixon, a former music executive for Def Jam, told The New York Times that Simmons, whom she worked for at the time, raped her in his downtown Manhattan apartment one night after a record they produced went platinum in 1995.
Dixon told the paper that she rejected Simmons' sexual advances many times that night and even told him that she was unable to have sex because of a recent gynecological procedure. Dixon soon resigned from Def Jam.
The New York Times spoke to three other women who accused Simmons of sexual misconduct, including Tina Baker, who said Simmons raped her in the early '90s while managing her singing career; Toni Sallie, who said Simmons lured her to his house under the guise of a birthday party, then "physically attacked" and raped her in his room in 1988; and Christina Moore, who said Simmons led her and her friend to his hotel room at the Soho Beach House in 2014, then threatened to tie her up for being a bad girl.
While The New York Times' piece focused more on Simmons' alleged misconduct in his role as a music executive, the Los Angeles Times looked into claims that Simmons abused his power as the head of his West Hollywood yoga studio, Tantris.
Two former employees who worked at Tantris told the L.A. Times that Simmons sexualized women and yoga, and used the studio to pursue women. Simmons opened Tantris in November 2016.
Karen Russell, the studio's former general manager who quit in February, said that a yoga teacher told her that Simmons was pursuing her to the point of harassment, even though she had a boyfriend. When Russell went to her bosses for help with the issue, she said she was told it was common behavior for Simmons.
"You have to understand, we go back to the Def Jam days. This is Russell, he loves young models," Russell said, recalling her conversation with her bosses to the L.A. Times. "[We've] always been able to handle it and clean up his mess."
The L.A. Times' report also detailed two alleged incidents that happened years before Simmons opened Tantris.
Actress Natashia Williams-Blach told the L.A. Times that Simmons had attempted to force her to perform oral sex on him in 1996, after he took her to a yoga class. Williams-Blach appeared in the 1997 Def Jam-produced film "How To Be a Player."
Sherri Hines, who performed under the stage name Sheri Sher in the '80s, said Simmons invited her to see his New York office and raped her there.
"The next thing I knew, he was pinning me down and I was trying to fight him and he had his way," Hines told the L.A. Times. "I left crying."
The Times also spoke with Erin Beattie, a massage therapist who said Simmons asked her to touch his penis during a session, and an unnamed former Tantris yoga instructor who quit because of Simmons' behavior.
Accusations about Simmons' misbehavior entered the spotlight last month after model Keri Claussen Khalighi publicly accused the rap mogul of sexually assaulting her and intimidating her into performing oral sex on him when she was 17 years old in 1991. Shortly after Khalighi came forward, screenwriter Jenny Lumet penned a column accusing Simmons of having sex with her without consent.
Simmons stepped down from his entertainment and clothing companies last month, after Lumet published her column.
Responding to The New York Times story published Wednesday, Simmons in a statement denied the accusations made against him and called them "horrific."
The entrepreneur claimed that one woman who recanted a claim she made against him attempted to extort $500,000 from him, though Simmons did not name the woman.
Simmons wrote to The New York Times and on Instagram: "The presumption of innocent until proven guilty must not be replaced by 'Guilty by Accusation.'"
Read his full statement here.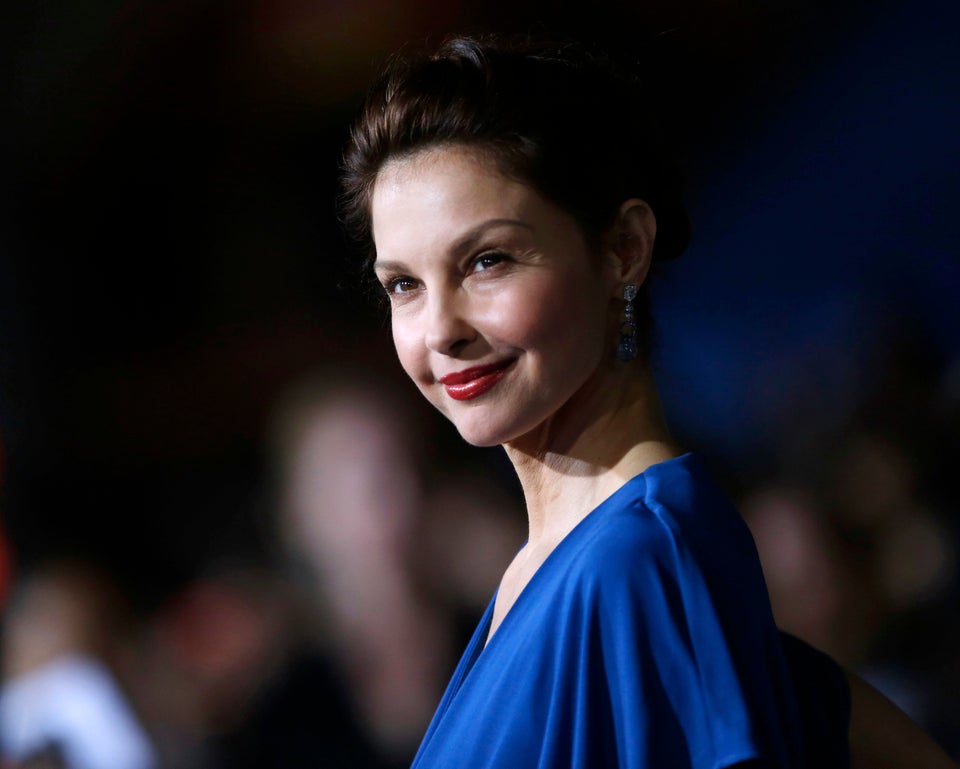 Celebrities React To Harvey Weinstein
Popular in the Community