After years of steaming up the small screen on shows like " Looking" and "Quantico," Russell Tovey is about to get animated.
The actor, 36, is lending his voice to "Freedom Fighters: The Ray," a new animated series that follows a group of DC Comics heroes residing on Earth-X, a parallel world in which Germany won World War II.
Tovey stars as Raymond "Ray" Terrill, a superhero with the ability to manipulate light who also happens to be gay. DC Comics fans were introduced to the character last month, when Tovey appeared in nonanimated form in the four-part "Crisis on Earth-X," a CW network crossover between "The Flash," "Arrow," "Legends Of Tomorrow" and "Supergirl."
There was major buzz surrounding Tovey's "Crisis on Earth-X" appearance, particularly in one episode, when he shared a same-sex smooch with Wentworth Miller as Citizen Cold. But he's particularly excited by his stint on "Freedom Fighters: The Ray," particularly because the show, which will debut Friday on the CW's digital content site, CW Seed, should draw a young audience.
"Growing up, I always wanted to be a superhero," Tovey told The New York Times on Thursday. "I want the Ray to become someone that gay kids watching TV — who might feel a bit out there and not accepted or who don't understand themselves — can relate to."
He added, "Everyone wants to play a superhero. It's definitely one of the boxes you want to tick. It feels wonderful to be ticking that box in a big way and with a big, pink triangle."
Tovey and Miller's lip-lock was praised by LGBTQ fans as a rare primetime TV moment featuring openly gay actors playing gay characters.
That praise isn't lost on him, Tovey said.
"It's kind of crazy that in 2017 that's still seen as the unseen," he said. "Hopefully one day that will be normal."
Unlike other stars, Tovey has said that he's not concerned that playing a variety of gay roles will leave him typecast in Hollywood.
"Being gay has made my career," he told The Guardian in 2016. "And it's made me realize that just like there's not just one way to play a straight person, or one story to tell, there are a billion fascinating wonderful stories to tell with gay characters."
Read the full New York Times interview with Russell Tovey here.
Before You Go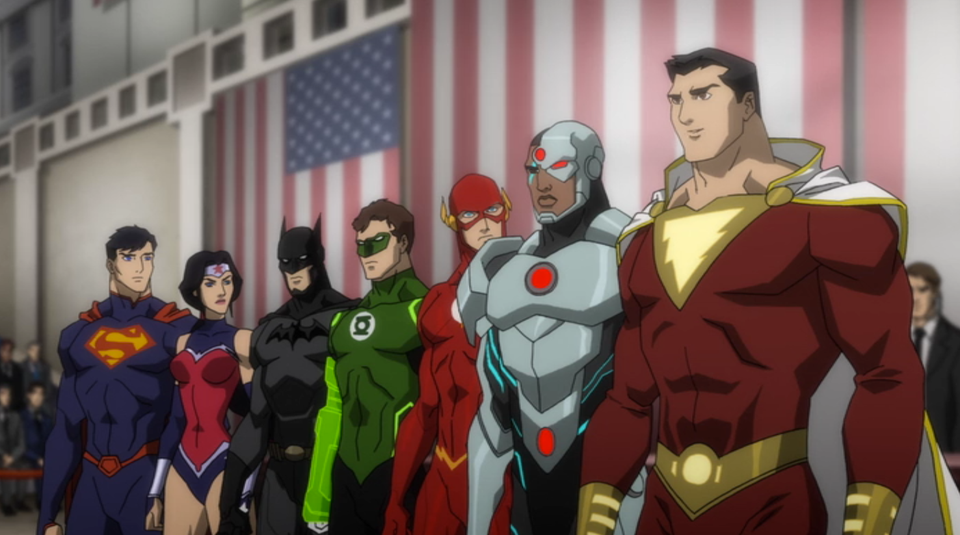 5 Animated DC Comic Movies That Are Better Than 'Batman v. Superman'