The Oklahoma City Thunder baller, who graces the cover of ESPN magazine's April 2013 issue, revealed to the glossy that he seeks his mother's approval when it comes to his style.

I ask my mom. She knows what's up. Before a game, I'll walk over to her and she'll tell me no or yeah or to change my shoes. Or, if she's not in town, I'll text her a picture. I'll also ask my brother or my girlfriend, but she's grown to like my style.
The top-notch athlete, who traded in his uniform for a colorful ensemble of designer duds in the issue, has been attracting a lot of attention thanks to his flamboyant wardrobe. His penchant for lensless glasses, bold-printed shirts and back-to-school style backpacks have landed him on the cover of several fashion magazines, including FLAUNT and Complex. The 24-year-old was also named one of Paper magazine's most beautiful people.

Here's a look at Russell's ESPN cover and a behind-the-scenes video of the shoot, above. Make sure to head over to ESPN.com to read more of the NBA star's style-filled interview.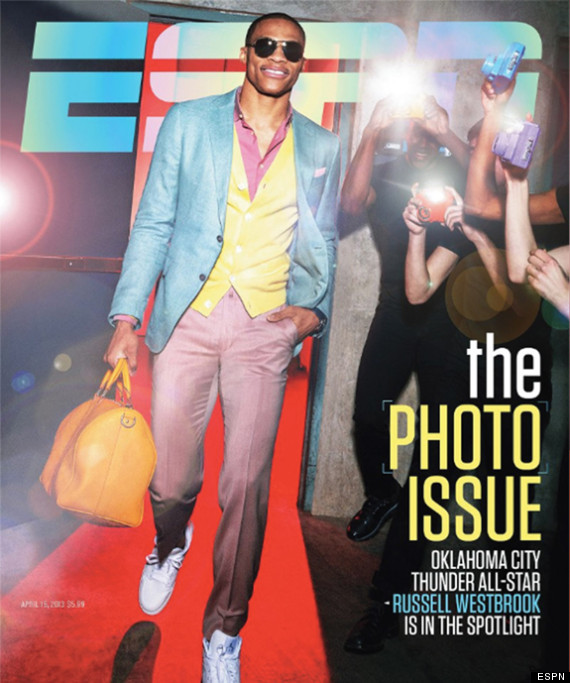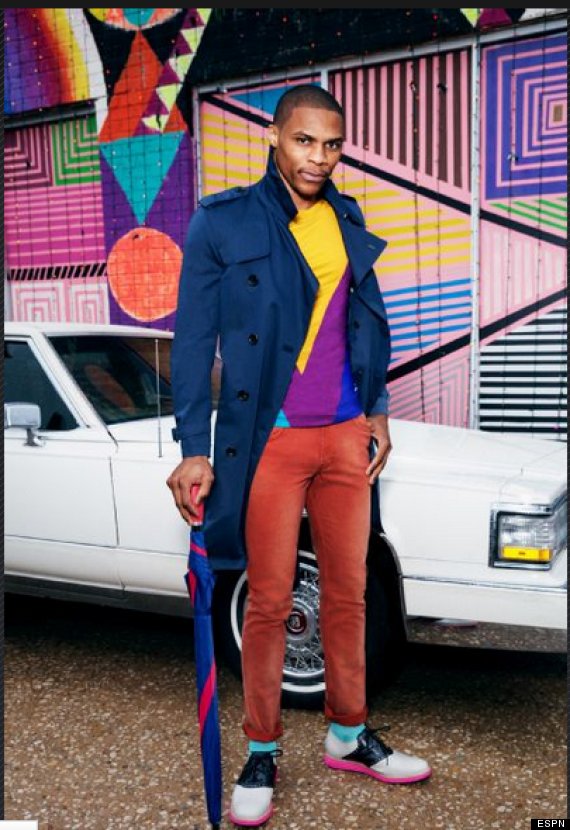 Before You Go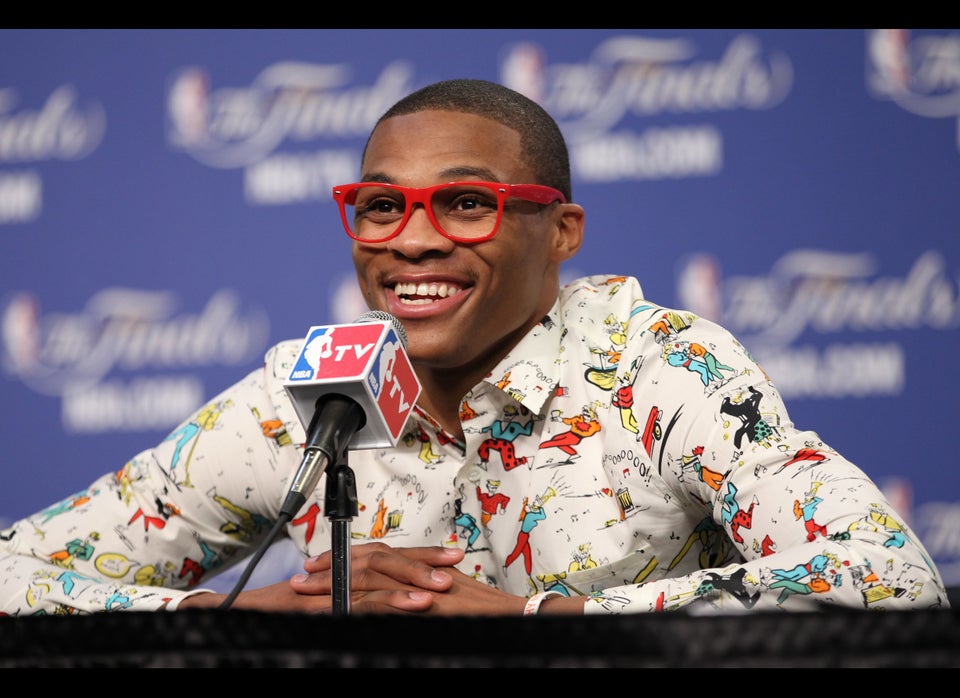 NBA "Geek Chic" Style
Popular in the Community