New video shows Oklahoma City Thunder guard Russell Westbrook telling a fan to "shut the fuck up," adding a burst of anti-fan vulgarity to a weekend game that all but guarantees him a claim as the NBA's least-gracious player.
The cellphone video that emerged online Monday shows Westbrook cursing out a fan during the Thunder's win over the Dallas Mavericks in Game 4 of their Western Conference playoff series on Saturday.
"I'm not even talking to you bro. Just sit down with your wife and shut the fuck up," Westbrook says on the sideline. He appears to be responding to a fan's comments, but it's unclear why he and several teammates were there.
Moments earlier, teammate Kevin Durant had been ejected for a flagrant foul in the final minute of the game. Durant was later fined $15,000.
The Thunder are up 3 to 1 in the series, with Game 5 being played on Monday.
Westbrook, is down $25,000. So far.
Related
Before You Go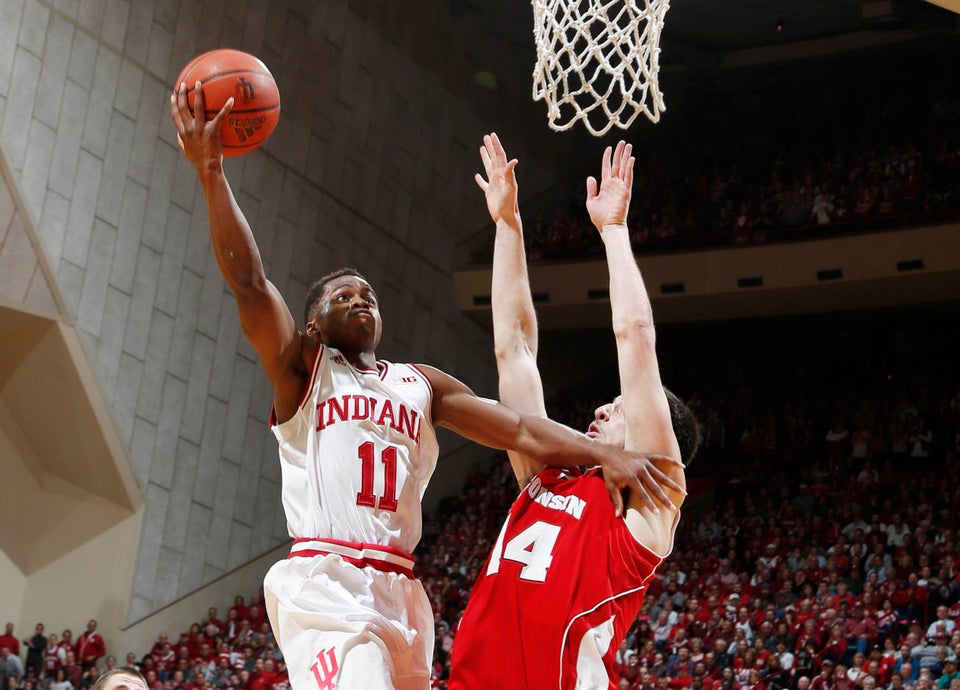 10 Prospects Who Improved NBA Draft Stock Most In NCAA Tournament
Popular in the Community