Oklahoma City Thunder guard Russell Westbrook only has one mode: playing at 100 percent. All the time.
Fair warning to anyone trying to get him to do otherwise. Just don't.
Newly appointed Thunder associate head coach, Monty Williams, learned that firsthand with his star pupil on Tuesday. Williams, along with many of the NBA's best players and coaches, are currently in Las Vegas for USA Basketball's pre-2016 Olympics minicamp. The NBA regular season starts in October, so the camp is supposed to be a bit of a walkabout: light workouts, non-contact drills and a good time hanging out with fellow ballers in Las Vegas.
Westbrook, however, didn't get the memo. During a shooting drill on Tuesday, Williams had to tell Westbrook to chill out.
As Westbrook dug his heels in for a good shooting position on the elbow, Williams interjected. "It's a non-contact camp," he said, reminding Westbrook to take it easy. That never works with Russell Westbrook.
"I don't wanna hear that s**t," Westbrook said.
"You know last week I wasn't playing you like this," Williams responded.
At least they're getting to know each other ahead of the NBA season?
"I'm just trying to go out there and not get cussed out by Russell Westbrook," Durant said of the upcoming season, according to Sports Illustrated's Ben Golliver.
Easier said than done, obviously.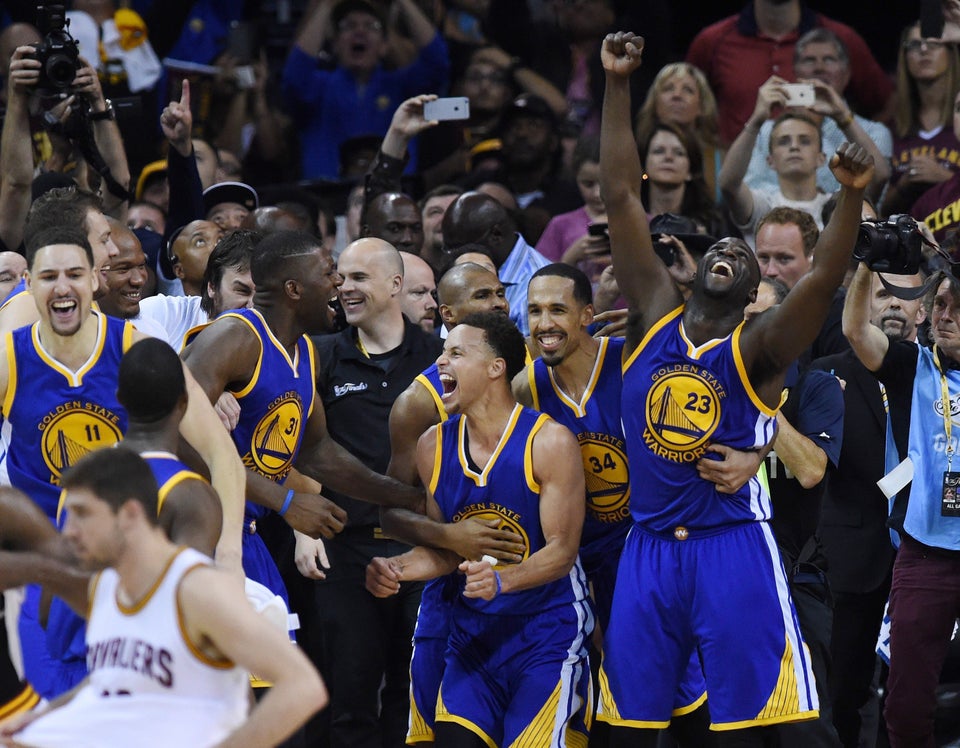 Some Cool 2015 NBA Finals Photos