Huge professional disappointment didn't stop Russell Wilson from making his weekly rounds at Seattle Children's Hospital Tuesday.
Because there's way more to life than a game.
Wilson was just two days removed from throwing the last-minute interception that doomed the Seattle Seahawks in the Super Bowl. But as the quarterback documented on Instagram, it didn't seem to matter to these kids. (Just look at those smiles!)
Thomas Moore, the father of a recovering leukemia patient, said to the network: "It makes a bigger fan out of me. I really can't say enough. [Wilson] is a down to earth, really nice guy. He takes time talk to the kids, do pictures, sign some things."
In fact, Wilson has been a hospital regular since he was drafted by the Seahawks in 2012. He called the hospital on his own and told him he wanted to help, the Star-Ledger reported before last year's Super Bowl.
"I think that to be able to try to find a way to change people's lives and to be there for them and give them a boost is really important to me," Wilson said. "They don't realize how much they've affected me."
Related
Before You Go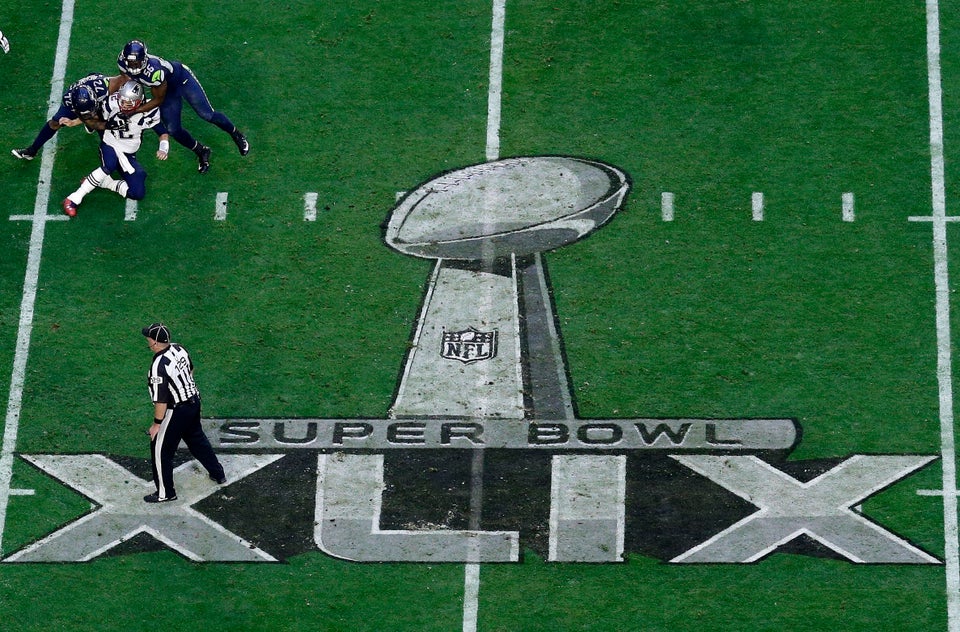 Super Bowl 49: New England Patriots Take On Seattle Seahawks
Popular in the Community