Yayoi Kusama's "Infinity Mirrors" exhibit at the Seattle Art Museum has been one of the hottest tickets in town this summer — but Seattle Seahawks quarterback Russell Wilson was able to get the museum all to himself and wife Ciara for a recent date night.
Wilson and Ciara even added their own stickers to the exhibit's "Obliteration Room," where museum-goers have placed thousands of multicolored stickers throughout a previously stark-white domestic tableau since late June.
The "Infinity Mirrors" exhibit spans seven decades of Yayoi Kusama's work. As HuffPost's Priscilla Frank described it, the retrospective "celebrates the genius and vision of a woman who has struggled with mental illness for much of her life, transforming her nightmarish memories and persistent maladies into art." Plus, it makes for great selfies.
Typically, exhibit attendees have a strict 20- to 30-second time limit to spend in Kusama's enclosed, mirrored rooms — but we wonder if the museum staff was a little more lenient with Ciara and Wilson.
We're all about a celebrity couple appreciating the arts.
"Infinity Mirrors" will only be on view in Seattle through this Sunday, but will next stop in Los Angeles's Broad Museum from October 2017 through January 2018, before heading to Toronto and Cleveland.
Tickets for Los Angeles are apparently proving difficult to snag — if you're interested, maybe a prominent L.A. athlete can help you out?
Before You Go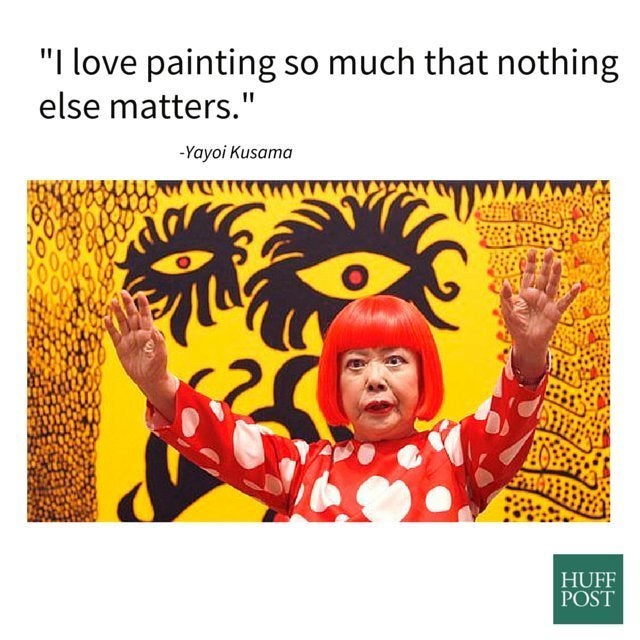 Yayoi Kusama Quotes
Popular in the Community