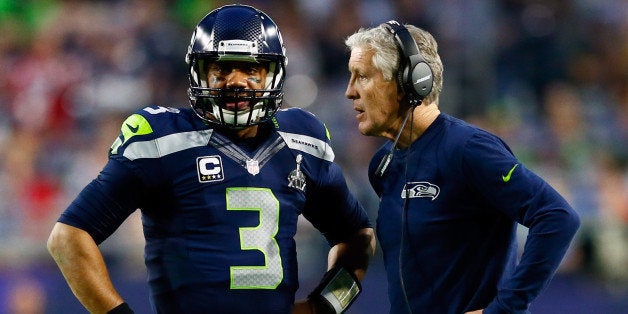 There may not be a more important position in professional sports than NFL quarterback. He is the alpha dog, the extension of a head coach on the field. He's also usually the highest-paid player.
Seattle Seahawks quarterback Russell Wilson has become the face of the franchise since bursting onto the scene in 2012 as a rather unheralded, undersized third-round draft pick who many thought might be better off playing baseball. For the record, I was not one of those people.
Wilson, at 26 years old, holds all of the bargaining power. The two-time Pro Bowler and former Rookie of the Year has dynamic style, impressive numbers and winning ability, and he has seen the way quarterbacks are being paid. Aaron Rodgers (who averages $22 million a year) isn't the only one making crazy money. So are Andy Dalton, Jay Cutler, Joe Flacco, Colin Kaepernick and Alex Smith. And, by nearly any metric, Wilson is better than all of those players who aren't named Rodgers -- and he even beat Rodgers last season, in their only playoff meeting.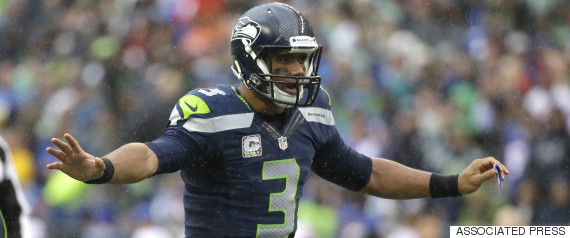 The staggeringly poor list of Seahawk quarterbacks prior to Wilson is telling in how desperate the franchise needs him, both now and in the future. Other than Matt Hasselbeck, the team was mired in a slew of poor play under center, highlighted by the uninspiring quintet of Charlie Whitehurst, Tarvaris Jackson, Seneca Wallace, Trent Dilfer and Jon Kitna.
What Wilson seeks is something along the lines of $100 million over five years. For three years, the Seahawks have gotten elite quarterback play at a premium value. Still on his minuscule rookie deal, Wilson was the third-highest-paid quarterback last year... on his own team.
The Seahawks want Wilson to play out the final year of his contract for $1.5 million and then renegotiate next summer. Wilson wants to be taken care of now because if he's not, and he does happen to get hurt, he suddenly loses his bargaining power, both with Seattle as a free agent or on the open market.
Seattle is playing an extremely dangerous game. The longer this drags on, the more disgruntled Wilson will get, and presumably, the more likely he will be to consider signing with another team. That would be catastrophic for a franchise that is built around ball-controlled offense with a guy under center who is as smart and efficient with the football as anyone. To be sure, Wilson benefits greatly from an elite defense -- he's averaged only 26 pass attempts per game during his career -- but Seattle's elite defense benefits greatly from a quarterback who rarely turns the ball over and understands the value of sustained drives.
As is stands, there are nine Seahawks whose annual salary exceeds $5.5 million. General Manager John Schneider has shrewdly committed long-term to his trio of All-Pro defenders Earl Thomas, Richard Sherman and Kam Chancellor, thus keeping the core members of the vaunted Legion of Boom intact. Perhaps just as importantly, he has figured out a way to sift through the dissension with All-Pro running back Marshawn Lynch, set to remain a Seahawk for three more seasons, starting with a hefty $12 million check in 2015-16. Wilson belongs on that list next, both for what he represents off the field and for what he will surely bring to this franchise long-term.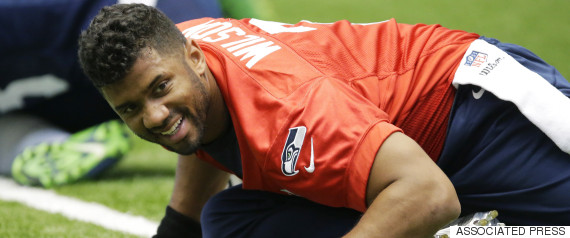 There isn't a harder position to replace than the quarterback and the great ones are that much rarer. This is not the NBA, where point guards have become perhaps more replaceable than ever. How many great -- or even really good -- quarterbacks are there in today's game?
If the first three years of his career -- or his entire collegiate career at North Carolina State and Wisconsin, for that matter -- are any indication, Wilson will only continue to improve. Remember, if it's not Wilson, then it's either a crapshoot in the draft or a name like Matt Flynn, Ryan Mallett or Jason Campbell. That's how bare the market is, and it's the reason Cincinnati locked up Andy Dalton, even if he is an average or above-average player. Former top-10 pick Ryan Tannehill failed to produce a single winning season in three years with Miami, and he was rewarded with a sparkling new four-year extension worth $96 million. All in all, 40 quarterbacks made more than Wilson in 2014 in playing salary, according to CBS Sports.
"The contract will work itself out," Wilson said recently. "I'm excited about it and excited to hopefully be a Seattle Seahawk for a really, really long time. So, that's the goal."
The Seahawks, to be sure, are far better off with Wilson -- who has already compiled a 26-2 home record since coming into the league -- than without him. That remains the same even if it means drastically overpaying him. Worry about how you can make everything else work later. Wilson is the foundation and for that, he is the rarest commodity professional sports has to offer: He is irreplaceable.
Schneider had better realize this before it's too late.
REAL LIFE. REAL NEWS. REAL VOICES.
Help us tell more of the stories that matter from voices that too often remain unheard.