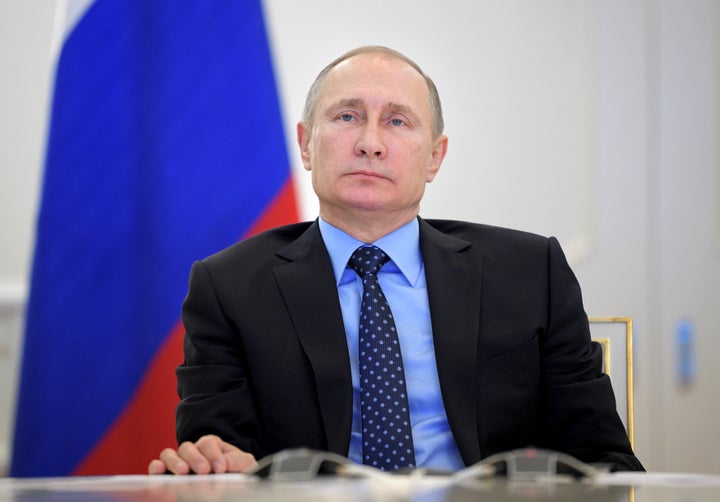 Russia carried out a series of airstrikes within Syria on Wednesday, in a dramatic escalation of Moscow's involvement in the deadly Syrian civil war. While Russia claimed the strikes were targeting Islamic State militants, analysts and officials say Russia is in fact targeting rebel groups as part of a calculus that helps bolster the regime of its ally President Bashar Assad. 
The strikes come after weeks of military build-up and a combative speech by Vladimir Putin at the UN in which the Russian leader vowed to increase his country's role in the fight against terrorism. Putin acquired unanimous parliamentary approval for military operations in Syria on Wednesday, and then rapidly mobilized jets already stationed in the country.
Contrary to Russian statements that Wednesday's strikes hit Islamic State targets, U.S. defense officials and NATO stated the areas hit were likely not under IS control and were actually territory held by rebels fighting the Assad regime.
The leader of the Western-backed opposition in Syria, Khaled Khoja, claimed the 36 casualties from the strikes were all civilians. "The area that was bombed today was free of ISIL," Khoja said during a press conference on Wednesday, using an alternative name for the group. "ISIL was defeated a year ago from these areas. It was free of ISIL, free of Nusra forces."
Geolocation expert Elliot Higgins also cast doubt on the site of the strikes, showing that the targeted area matched Google images of territory far from Islamic State control.
Rather than attempting to destroy Islamic State capabilities, analysts say, Russia showed with its air campaign that its real intent in Syria is to create a political situation that benefits Assad. 
Russia has staunchly supported the Assad regime both before and during the Syrian civil war.
"They are framing it as a war against ISIS as a way to justify their increased military involvement," said Islamic State expert Will McCants of the Brookings Institution. "Primarily it has to do with Russian worry about the collapse of the Assad regime."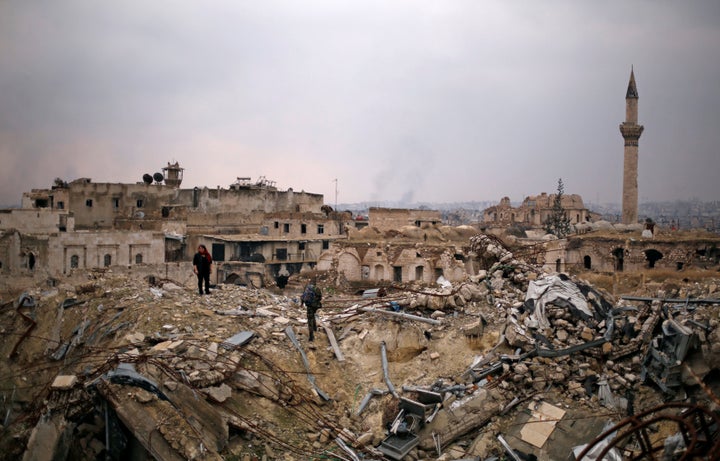 If the strikes continue to target the rebel groups that are enemies of the Islamic State, then IS may benefit from Russia's air campaign rather than be degraded by it. This is a strategy that Assad has utilized for some time.
"There's no ISIS in the areas that they hit, so it suggests they're doubling down on the Assad regime's tactics, which is to avoid ISIS, principally as a means to make them the only combatant in the conflict opposite the Assad regime to undercut the rebels," Aaron Stein, a fellow at the Atlantic Council Rafik Hariri Center for the Middle East, told The World Post.  
Syria's government has almost exclusively targeted non-IS rebel groups in its airstrikes. Analysts say this is partly because these groups pose a more significant short-term threat to regime strongholds in areas of the country like Damascus, but also to give foreign powers no viable alternative to Assad holding power in Syria. 
Russia's military engagement also plays into Islamic State propaganda that frames its fight as one against foreign crusaders that will ultimately bring about the apocalypse. 
A Russian Orthodox Church statement on Wednesday that lauded the fight against terrorism as part of a "holy battle" also lent itself to Islamic State propaganda.
"They will see the gathering of Russian forces as a fulfillment of prophecies about the end times," McCants explained. "Any rhetoric from the Russian side that suggests this is a religious war will only give more credence to that."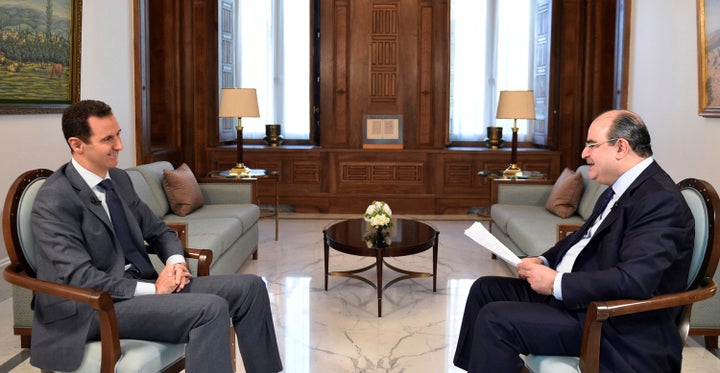 Analysts say other beneficiaries from Russia's airstrikes are likely to be extremist groups such as the al Qaeda-linked Jabhat al Nusra, which may attract smaller groups to join them to increase their security and become more formidable. 
"Some of the harder-line jihadist groups are going benefit from Russian involvement," McCants said. "I've seen two reports today of militant groups joining forces formally with Nusra, and we'll probably see more of the same."
"The fear now with the Russian escalation, the Russian aggression, is that more troops might become radicalized and might be mobilized," Dr. Najib Ghadbian, the Syrian National Coalition representative to the U.S., said in a press conference on Wednesday.
In the immediate term, McCants said, Wednesday's strikes are a powerful propaganda tool and a way for the Russian leader to highlight what his supporters consider to be American dithering and cowardice. 
The long-term results of Putin's increased involvement in Syria are murkier, though analysts say the conflict could be made longer and bloodier due to Russia's strikes.
Jessica Schulberg contributed reporting from the United Nations.
PHOTO GALLERY
War In Syria
Calling all HuffPost superfans!
Sign up for membership to become a founding member and help shape HuffPost's next chapter