Anti-gay sentiment is apparently on the rise in Russia, with fewer citizens supporting gay rights than did nearly a decade ago.
A new survey conducted by the non-governmental Levada-Center amassed responses from 1,600 residents in more than 130 towns in 45 regions across the nation. As noted by The Moscow Times, the survey revealed that anti-gay attitudes are stronger now than they were when the Levada-Center conducted a similar survey eight years ago.
A whopping 85 percent said they oppose same-sex marriage, according to the recent Levada-Center survey. Approximately 16 percent said they think gays should be isolated from society, while 22 percent said gays need compulsory treatment, 34 percent think homosexuality is a disease and 5 percent said gays should be eradicated. As for their feelings towards gay and lesbians, 50 percent of respondents said they felt irritated and disgusted.
In January, Russia approved an anti-gay bill that made "propaganda of homosexuality among minors" punishable by up to $16,000. One critic called the law "medieval," Reuters reported at the time.
Amnesty International also spoke out against the legislation, highlighting how the loose definition of "propaganda of homosexuality" could lead to all sorts of interpretations. "This law further stigmatizes and alienates LGBTI [lesbian, gay, bisexual, transgender and intersex] people, including children, and will deprive them of information that could be crucial to their health," said David Diaz-Jogeix, Europe and Central Asia programme deputy director at Amnesty International.
"It perversely presumes that the moral, spiritual and psychological development of children is best served by denying them access to support and information that can help them make informed, autonomous and responsible decisions," he continued. "This is an unjust law."
Despite the pervasiveness of anti-gay sentiments, some are still trying to establish equal footing in Russia.
On March 4, Russia's only lesbian magazine, Agens, hit shelves. Agens Editor-In-Chief Milena Chernyavskaya told RIA Novosti that the magazine is meant to provide an outlet for gay Russians who might not have many other places to turn. "The LGBT community has to deal with an information blackout," Chernyavskaya told RIA Novosti. "Russian gay men and lesbians don't know each other and think that they cannot be happy, because everyone around abuses them."
Before You Go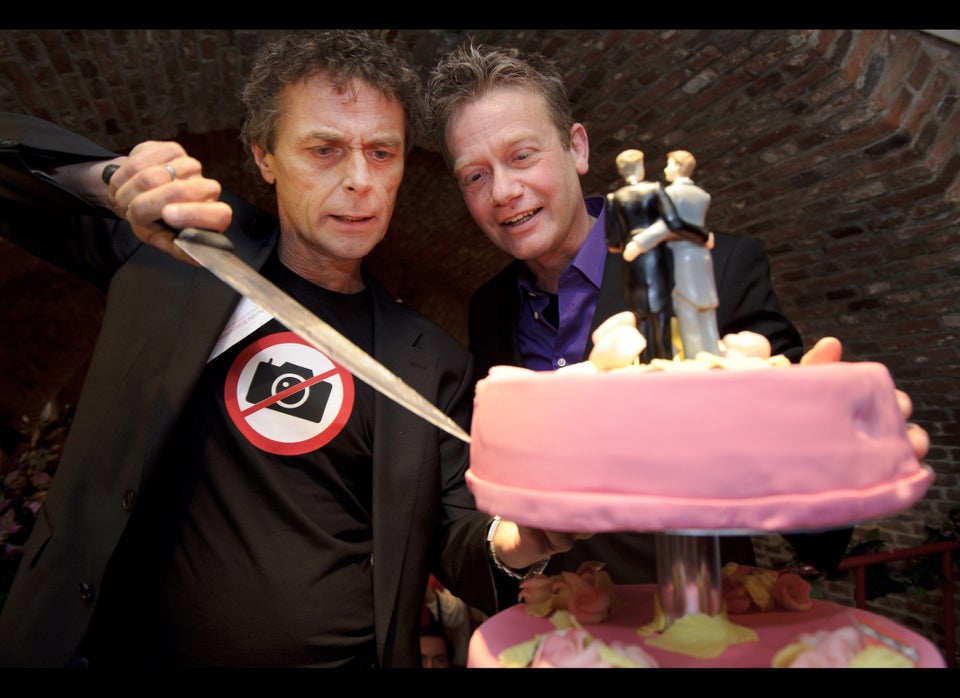 Gay Marriage Around The World
Popular in the Community