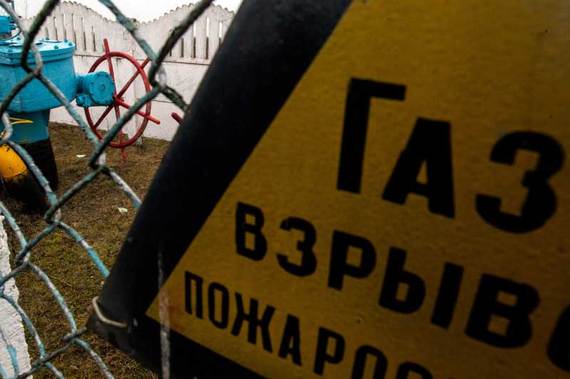 As was expected, China and Russia banded together. The gas deal is the agreement between those two countries. They waited for more than 10 years to seal this deal. Why now? Everybody is asking that. In this new geopolitical context, with all the conflicts in Ukraine and the tensions from the neighboring countries, it is a legitimate question.
First of all, they both want a world that is not dominated by the US. China is unhappy with the Obama administration because of its military alliance with Japan. Also the deal is an environmental matter, because in present the main energy source of China comes from coal-fired power plants, and it's one of the dirtiest types of energy you can have. China is struggling with serious pollution problems, for the future this is a very good deal. Of course, that there are many other reasons, like the fact that China had expressed neutrality over the Ukraine crisis, Russia is going to develop new gas fields in East Siberia and many other that maybe we are not aware of.
Russia doesn't want to be a real partner for China, that's why I associate this deal with the Molotov-Ribbentrop Pact.
Russia wants to make sure that China doesn't become the dominant country in Asia, it also wants to be closer to China as a way of pushing back against the US. With this deal, Russia wants to make a point of showing that the US and its NATO partners are in decline.
Vladimir Putin is due to attend in Normandy on June 6 the 70th anniversary of the D-Day invasion. He is likely to meet with President Obama and the German Chancellor Angela Merkel to discuss the Ukraine crisis. This new gas deal with China would strengthen Mr. Putin's hand, helping deflate the threat of Western sanctions.
I believe that the real significance of this deal is the Russian economic shift to Asia by the military pivot. The winter will come in 6 months, Europe and Ukraine will come begging to Russia again. Instability in the Middle East will also favor Russia, as it will increase energy prices. After sealing deals to ensure export volume, Russia should now turn to prices by supporting democratization of the Middle East.
The negotiations reveal the fact that in exchange for a lower price, China offered a loan of about $50 billion for the development of the gas fields and the construction of the pipeline by Russia up to the Chinese border. But China might be caught in some conflict and that's why China's foreign policy is cautious in its partnership with Russia. Since the discussions began with Russia, China has found an alternative partner, Turkmenistan. China built a pipeline system supplying itself with gas from Turkmenistan via Uzbekistan and Kazakhstan, and added a fourth branch to this system running through Tajikistan and Kyrgyzstan. For the long-term, China is beginning to explore its own shale gas resources.
This deal will cause panic in Europe, but China will not offer the same high prices and volumes that the European market offers. Europe is still the main market for Russia. The deal should push Europe to identify alternative gas sources.
What should the US do? US must be sure that it is not a political agreement. If it is, they should change their strategy, trying to play nice with China. If there isn't a really substantial alliance -- no real substance to this new rapprochement between Russia and China -- I don't believe that, they can stay back and let time do their job because natural tensions will appear.
China and Russia share a long border. China is very active in countries from Central Asia, Russia is also. History showed us that two countries as big as they are, are too big for "living" in the same neighborhood.
Calling all HuffPost superfans!
Sign up for membership to become a founding member and help shape HuffPost's next chapter