WASHINGTON ― Sen. Lindsey Graham (R-S.C.) on Tuesday said he wants Senate hearings to investigate whether Russian President Vladimir Putin interfered in the U.S. election, casting doubts on President-elect Donald Trump's desire to improve relations with Russia.
"Assuming for a moment that we do believe that the Russian government was controlling outside organizations that hacked into our election, they should be punished," Graham told reporters on Capitol Hill. "Putin should be punished."
Graham, who was defeated by Trump during the primary, urged fellow Republicans to not "let allegations against a foreign government interfering in our election process go unanswered because it may have been beneficial to our cause."
He said congressional hearings would include "Russia's misadventure throughout the world," including its military aggression in Eastern Europe and whether it committed war crimes in Syria.
Trump has repeatedly expressed a desire to cozy up to Russia. During the campaign, he called for closer relations with Russia in fighting the Islamic State and praised Putin for being a "stronger leader" than President Barack Obama.
Graham on Tuesday pledged to work with Trump, despite their disagreements, but urged fellow senators to check Trump's power.
"Clearly me and the Donald have issues, and I will do everything I can to help him because he will be commander in chief in dangerous times," Graham said. "I worry about Russia."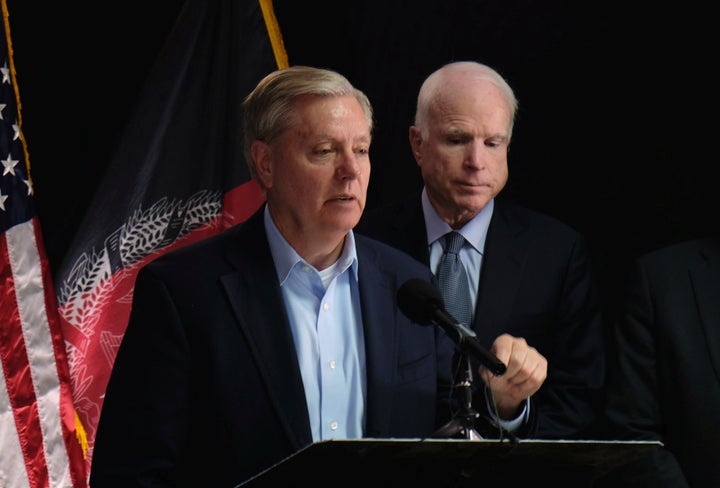 "I can imagine, given Donald Trump's view of Iran, that the Iranians may want to be up to no good one day, so this is a defining moment, I think, for the country," Graham added. "I want a good relationship with Russia, but things have to substantially change. He is the president of the United States, and he is the leading diplomat for the country, but Congress has a role."
"With the U.S. presidential transition underway, Vladimir Putin has said in recent days that he wants to improve relations with the United States," McCain said in a statement on Tuesday. "We should place as much faith in such statements as any other made by a former KGB agent who has plunged his country into tyranny, murdered his political opponents, invaded his neighbors, threatened America's allies, and attempted to undermine America's elections."
Before You Go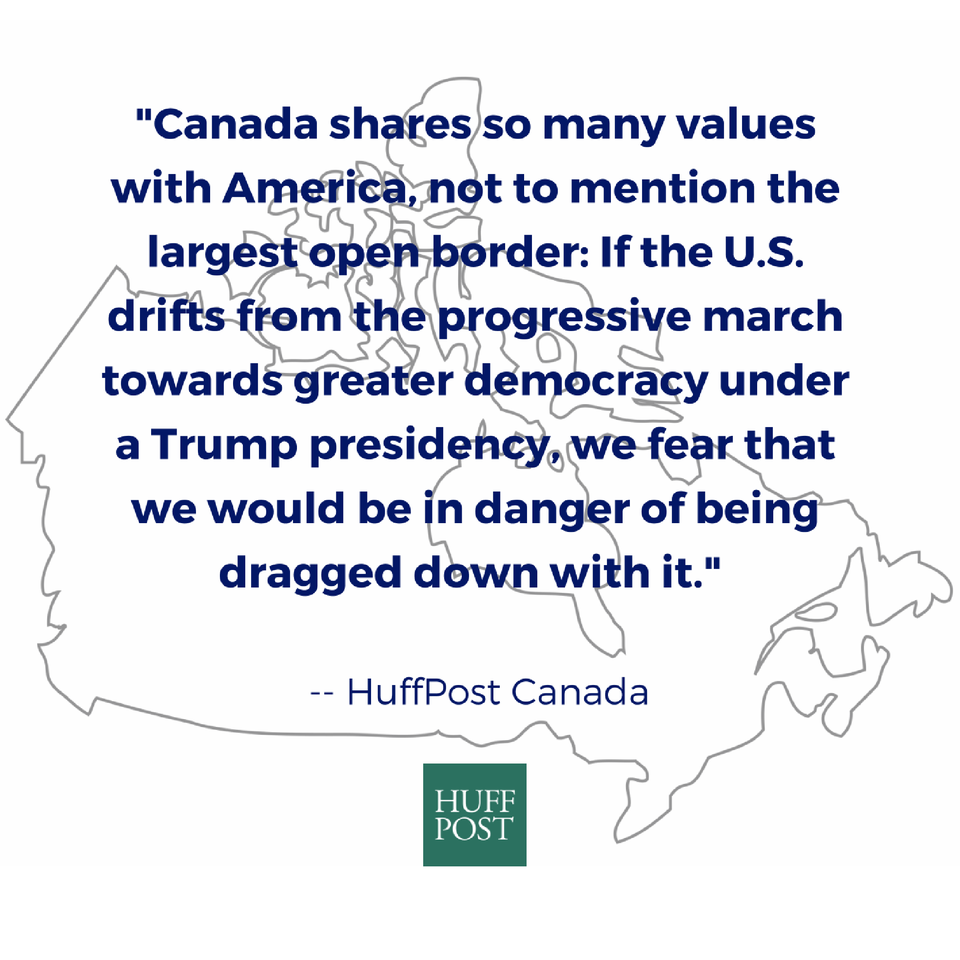 This Is What The World Finds Scariest About Trump
Popular in the Community