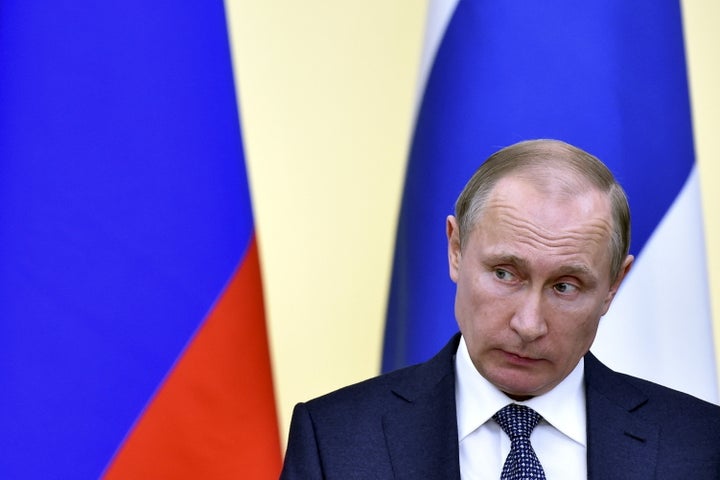 As the first major global meeting on drug policy in two decades approaches, Russia is quietly emerging as a powerful force working to perpetuate the war on drugs in the face of growing weariness with the quagmire worldwide.
Later in April, the United Nations will convene a special session on drug policy aimed at shaping the global approach in the decades to come. Key nations convened last month in Vienna to move the negotiations forward ahead of the gathering, and Russia threw up roadblocks at every opportunity.
The Russian representative dominated the talks, according to one non-American delegate who took part in the negotiations. The Russian Federation pushed back against the medical use of painkillers for palliative care, against needle exchange, against educating doctors or the public about opioids, against the use of Naloxone -- an overdose reversal drug -- in any setting outside a medical facility, against the entire concept of "harm reduction," against substitute opioid treatment and, in the end, against the idea of a global approach to drug policy.
"While some countries had special interests, Russia opposed each" idea that was put forward, said the delegate. "The representative from Costa Rica even asked chairman to do something -- she said the position of Russia isn't constructive, we can't work in this atmosphere. Everybody was quite frustrated."
As a result of its efforts, Russia was able to insert into the draft negotiating document a key phrase it wanted over and over: "in accordance with national legislation."
In other words, whatever the agreement says, if it conflicts with a country's law, it's void. It would be like signing a convention against torture, but adding that if the national law allows for torture, then it's OK. One source close to the talks in Vienna added that such an example isn't far-fetched, as some of Russia's forced treatments for addicts are widely considered to be human rights violations.
The Russian team also pushed the negotiations away from the phrase "evidence-based" and toward "scientific." Those may sound like synonyms, but the Russian goal is to cut out the work of public health NGOs and elevate the quack science that Russia engages in with regard to addicts -- such as targeted lobotomies.
"Russia has always prided itself in its strong presence in the U.N. drug control session. They continue to see themselves as the major player," said Daniel Wolfe, director of international harm reduction development for Open Society Foundations, to The Huffington Post. Not only did the Russian representative dominate the session, but Yury Fedotov, who is also from Russia, is the head of the U.N. Office of Drugs and Crime.
That sets up a peculiar irony. "UNODC is very clear that [drug] substitution is among the package of treatments that is useful, and supports needle exchange," Wolfe said. "The Russian government is out of step even with the U.N. agency headed by a Russian diplomat."
But because the U.N. special session relies on a consensus system, Russia has effective veto power.
In close proximity to Afghanistan and its booming opium supply, Russia has become a major transit route for narcotraffickers moving the crop into Europe and elsewhere in the world. The roots of the now large-scale drug pipeline into Russia began to take shape after the country's decade-long failed war with Afghanistan, which ended in 1989.
Not unlike U.S. soldiers who returned to the states from Vietnam with substance abuse rates at about 20 percent, a significant number of Russian soldiers returned home struggling with serious addiction to heroin. And that problem only grew over the next two decades, as Soviet Russia collapsed, new nations were formed and new borders were drawn across the continent. And the new freedom of cross-border trade and travel brought with it a boom in drug use and transit. Following the breakup of the U.S.S.R., from 1992 to 2010, the number of drug addicts in Russia increased ninefold, according to the U.S. State Department.
Now Russia is one of the world leaders in heroin users, per capita. In 2013, almost 6 percent of the nation's population -- or roughly 8 million people -- were considered regular drug users or addicts, and roughly 90 percent of addicts are using heroin at least part of the time. Russia's heroin crisis also coincided with, and indeed helped to fuel, a startling HIV epidemic across the nation -- more than a million Russians, perhaps as many as 1.5 million, are currently HIV-positive, and many of them contracted the disease through contaminated needles.
"It's a big disappointment," Kasia Malinowska-Sempruch, director of Open Society Foundations' global drug policy program, told HuffPost about the Russian government's attitude on drugs. "If Russia decides to do something, it does it, the central government actually has the power and the willingness of its citizens to actually put a program into place -- but it chooses not to use it with drugs."
That's largely because the Kremlin has an indifferent view of the crisis, Malinowska-Sempruch says. "Someone has been dying of something in Russia by the millions, just always, so this is not dramatic [from the government's point of view]. It's dramatic to you and me, but not to Russia."
Critics of Russia's drug policy, which places a strong emphasis on criminalization rather than a public health approach, say it's ineffective and moving backwards, driving many users underground and away from health care services. For a time, possession of as little as .005 grams of heroin, approximately one one-hundredth of a daily dose, was punishable by up to seven years in prison. Then in 2004, Russia appeared to be taking a small step back from its draconian drug policies by decriminalizing small amounts of illicit substances. This resulted in thousands of drug users being released from prison or having their sentences reduced. But just two years later, the government significantly rolled back these reforms, and possession of small amounts of drugs, which would have been a misdemeanor earlier, became felonies.
Much of the official health discourse surrounding drug policy is rooted in a sub-discipline of Russian psychiatry known as "narcology," borne out of Soviet-era Russia. Narcological officials of the Russian Federation have opposed the use of life-saving opioid substitution drugs as part of a treatment against opioid dependence. And so drugs like methadone and buprenorphine, widely accepted by many nations and the World Health Organization as essential drugs to combat opioid dependence, remain illegal in Russia.
Moreover, in recent years, experts say the Russian government has also systematically squashed the small network of harm reduction organizations that had established themselves in the nation, and now only a handful are left.
Harm reduction can include a number of public health efforts, including providing access to clean kits, like needles or syringes, to prevent the spread of diseases like HIV, or providing effective drug substitution treatment. Those are not options in Russia's abstinence-based approach to combatting drug use.
"It's been an absolute disaster for the country in terms of public health because you have this runaway HIV epidemic; this runaway, even less well-documented hepatitis epidemic; and crazy mortality," Matt Curtis, director of policy at Voices Of Community Activists and Leaders-New York, an advocacy group, told HuffPost. "People who use drugs are an incredibly easy scapegoat, a distraction, and a way to get people riled up about morality in society and distract them from the way that the government is ripping people off."
The last U.N. special session on drugs took place almost two decades ago and was steeped in war-on-drugs rhetoric and policy. Drug reformers around the world had hoped that this year's "once in a generation" opportunity to set the global drug policy agenda would move the needle much further from the policies of the past. But preparations for the meeting have left reformers deeply skeptical that significant changes are coming.
Just last month, a collection of nearly 200 activist and advocacy groups signed a letter condemning world governments for not doing enough to reverse course on the failed drug war, and blasted the U.N. preparations process for failing to engage in new ideas. The groups are urging U.N. member states to push for more health-based approaches to drug policy when the special session convenes later this month at U.N. headquarters in New York City.
"The UNGASS is a unique opportunity to take a stand and demonstrate leadership for drug policy reform," the letter reads, "as we simply cannot continue with the same failed approach."
CORRECTION: An earlier version of this article said that the Russian representative at the Vienna session was the same person as the head of the U.N. Office on Drugs and Crime. They are two different people.
Before You Go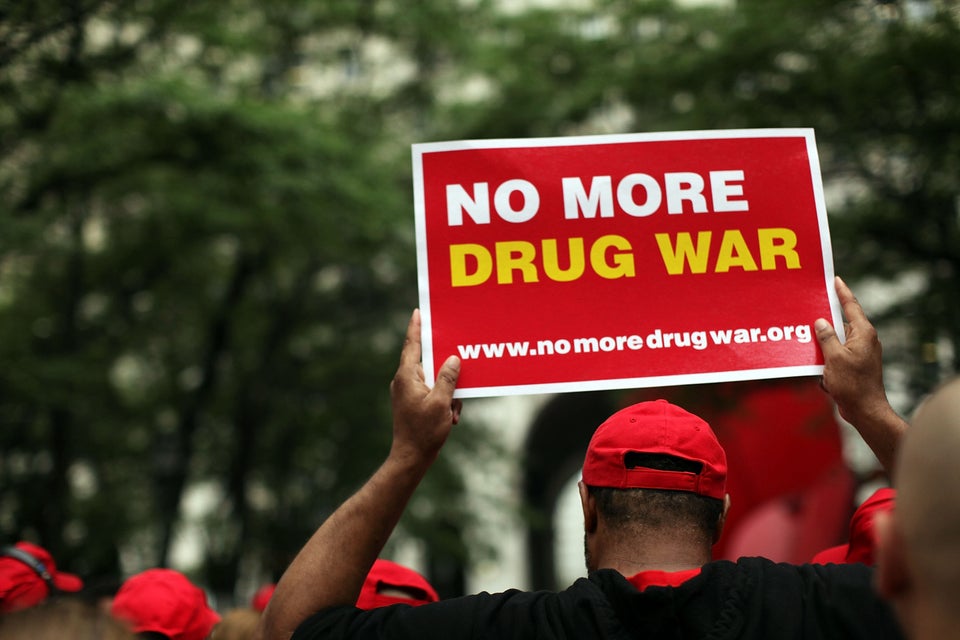 27 Reasons Why U.S. Shouldn't Lead War On Drugs
Popular in the Community