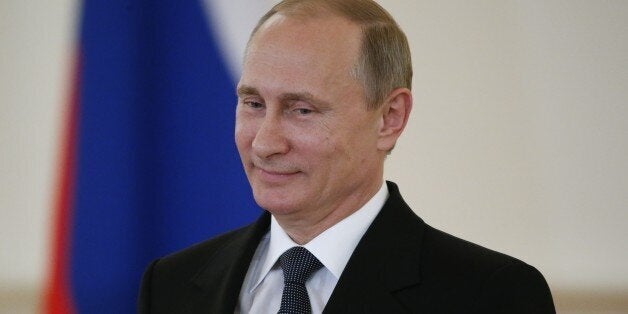 BERLIN, May 30 (Reuters) - Russia has imposed an entry ban on 89 European politicians and military leaders, according to a list seen by Reuters, a move that has angered Europe and worsened its standoff with the West over Moscow's role in the Ukraine conflict.
The list, which says it was compiled by the Russian foreign ministry and handed to a European Union delegation in Moscow this week, includes outspoken critics of Russia as well as military and intelligence officials.
Since Russia annexed Crimea in March 2014, the EU has imposed economic sanctions, visa bans and asset freezes on scores of Russian and Ukrainian citizens and organizations.
More than 6,200 people have been killed in fighting between Ukrainian government forces and pro-Russian separatists. Moscow denies Western accusations that it is supporting fighters with arms and troops.
A spokeswoman for EU foreign affairs said that in recent months Russia had denied entry to a number of EU politicians, based on their inclusion on the previously confidential "stop list."
"We consider this measure as totally arbitrary and unjustified, especially in the absence of any further clarification and transparency," she said.
Asked about the list while on a visit to Ukraine, German Foreign Minister Frank-Walter Steinmeier said it would hamper peace efforts.
"At a time in which we are trying to defuse a persistent and dangerous conflict, this does not contribute towards that," Steinmeier said.
A spokeswoman for Britain's Foreign Office said there was no justification for the travel ban.
"If Russia's intention is to put pressure on the EU to ease sanctions then this is not the way to do it," she said.
The Russian Foreign Ministry was not immediately available for comment.
Among those on the list is Uwe Corsepius, current secretary general of the European Union council in Brussels, who is due to take over as foreign affairs advisor to German Chancellor Angela Merkel. Six other Germans were blacklisted.
The document also includes Bruno Le Roux, the leader of President Francois Hollande's Socialists in parliament, Britain's former deputy prime minister Nick Clegg and former Belgian premier Guy Verhofstadt, who heads the Liberal group in the European parliament.
A French diplomatic source said French authorities had not officially been notified of the list.
Poland, which has been the sternest EU critic of Russia's policy towards Ukraine, had 18 names on the list, including Bogdan Borusewicz, head of the Polish senate, who was denied entry for the funeral of opposition leader Boris Nemtsov.
"For some time we've seen that Russia is not necessarily trying to mitigate tensions but rather strengthen them," a spokeswoman for Poland's government told Reuters.
Anna Maria Corraza Bildt, a member of the European parliament and wife of former Swedish premier Carl Bildt, was also mentioned, along with seven other Swedes.
"I see that the Kremlin has found out who is calling the shots in our home," Carl Bildt said on his Twitter account.
Last Monday, Germany protested to Russia over its refusal to let a conservative German lawmaker, Karl-Georg Wellmann, who had called Russia a "warmonger" earlier this year, into the country.
Other countries with names on the list include Latvia, Lithuania, Estonia, Denmark, Finland, Czech Republic, Romania, Bulgaria and Spain. (Additional reporting by Julia Fioretti in Brussels, Neil Maidment in London, Daniel Dickson in Stockholm, Adrian Krajewski in Poland, Michel Rose in Paris and Jason Bush in Moscow; Writing by Caroline Copley; Editing by Digby Lidstone and Ralph Boulton)
Related
Before You Go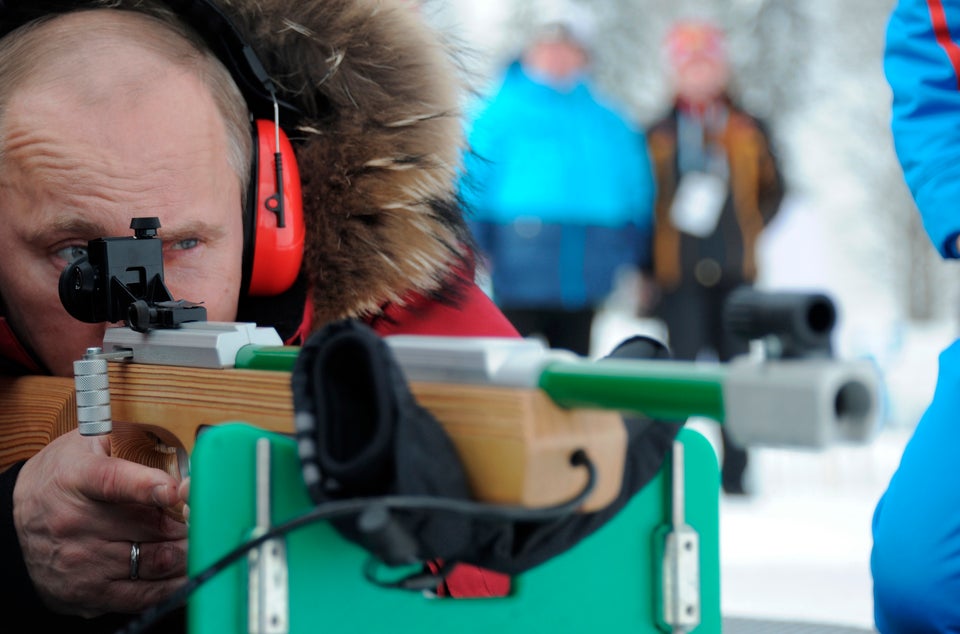 Putin's Most Commanding Characters
Popular in the Community