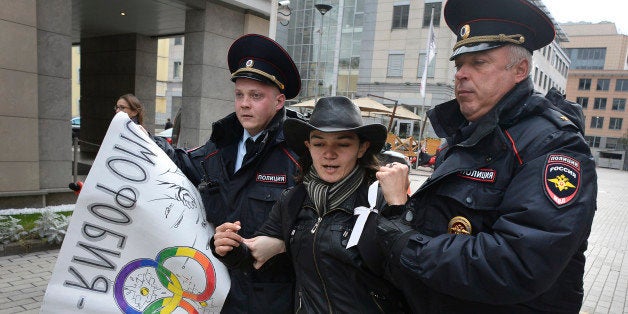 MOSCOW, March 1 (Reuters) - Disruption and police intrusions marred Russia's first open Lesbian, Gay, Bisexual and Transgender (LGBT) athletic competition this week, organisers said.
The five-day Russian Open Games, held the week after Russia hosted the Sochi Winter Olympics, brought people from around the world to play football, basketball and other sports.
The Sochi Olympics, a personal prestige project for President Vladimir Putin, had come under fire after the Russian leader signed a law last year that critics said discriminated against gays and could encourage hate crimes.
The organisers of the Open Games had to find some venues at short notice after the Russian LGBT Sport Federation was informed at the last minute that some of its bookings had been cancelled.
Konstantin Yablotsky, president of the Federation, said no written explanation was given, and players and fans gathered in secrecy. Still, organisers said disruptive actions by Moscow police and other incidents occurred each day of the games.
"Sports is a human right...Sports must be free from any form of discrimination including discrimination on sexual orientation," Yablotsky told reporters on Saturday.
"Unfortunately here in Russia our right to do sports is violated. We've had limited access to the venues...especially yesterday when we had a basketball tournament...a smoke bomb was thrown and we had to stop."
Some 330 players and fans registered for the Games, some visiting from Germany, France, the United States and Canada.
Dutch Minister of Health, Welfare and Sport Edith Schippers handed out medals to the athletes at a Moscow club on Friday.
"It is very important that everybody in the world can chose their own life," she told reporters, explaining her support for the Games.
Just minutes after she left the football tournament on Saturday, police ordered the venue to be evacuated, saying they had received a phone call warning of "possible terrorist acts".
Keph Senett, a writer from Canada who has attended similar sports events around the world, said she felt she needed to come to Moscow for the games.
"After places such as Canada, the United States, Latin America, this particular event, taking place probably in the most dangerous situation ... it is really important to come, to show up and be here in numbers," she said.
Another foreigner in attendance was U.S. diver Greg Louganis, an Olympic champion who is openly gay. (Reporting by Katya Golubkova; Editing by Lidia Kelly and Alistair Lyon)

Support HuffPost
Every Voice Matters
Before You Go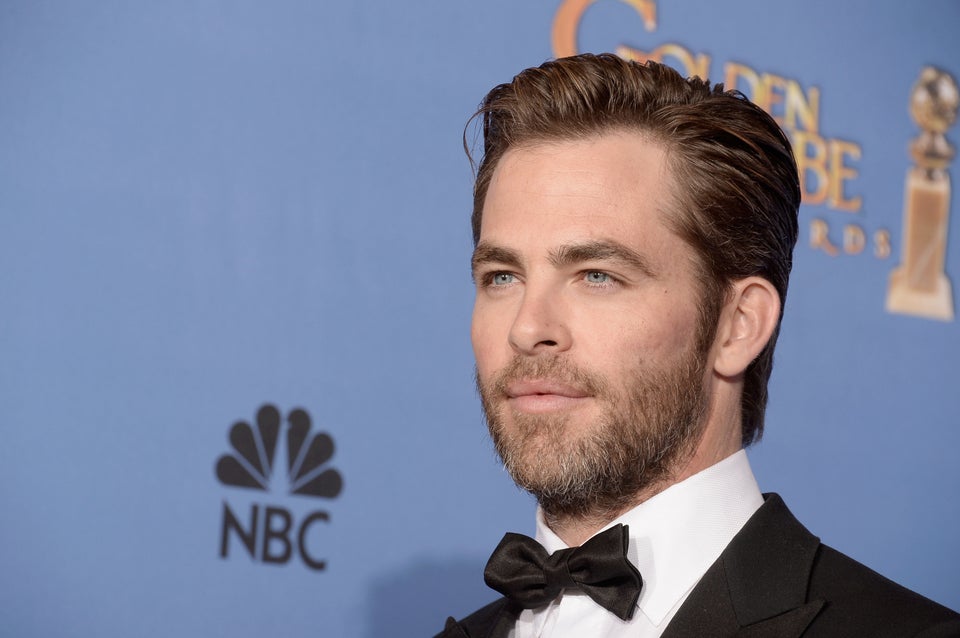 Stars Sound Off On Russia's Anti-Gay Law
Popular in the Community