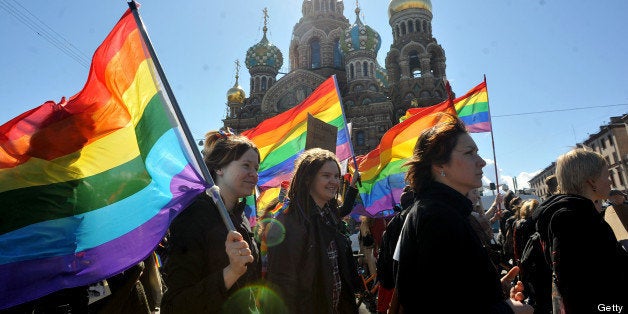 Bad news for lesbian, gay, bisexual and transgender (LGBT) travelers hoping to visit Russia, as foreign tourists will now be subjected to the same "gay propaganda" fines and sentences as residents.
Travel site Skift reports that the new law, signed into law by Russian President Vladimir Putin on June 30, contains a provision that allows the government to arrest and detain gay (or "pro-gay") foreigners for up to 14 days before they would then be expelled from Russia.
As far as what is considered "pro-gay," the laws specifics are somewhat vague, but Canadian site Travel and Escape suggests "gay-affirmative" speech, displaying a rainbow flag and same-sex partners holding hands are among the prohibited actions.
The move comes at a particularly critical time as the nation is currently gearing up to host the 2014 Winter Olympics in Sochi. Boris O. Dittrich, Advocacy Director of the LGBT Rights Program at Human Rights Watch, blasted the law in a letter to the International Olympics Committee's (IOC) Director General Christophe De Kepper, noting, "Human Rights Watch's long-standing position is that there cannot be a successful Olympics where there is discrimination or human rights abuses ... Foreigners -- possibly including athletes -- who violate the law, including possibly by speaking about their sexual orientation in public, run the risk of being fined, arrested for up to 15 days, and deported from Russia."
Dittrich then recommended "that the IOC establish a standing mechanism to establish human rights benchmarks among Olympic host countries and monitor human rights in the preparations for and during the Olympic Games."
Last month, the IOC vowed to support LGBT athletes during the upcoming Olympics despite Russia's ruling. IOC officials released a statement to Gay Star News, which noted: "The IOC would like to reiterate our long commitment to non-discrimination against those taking part in the Olympic Games, the IOC is an open organization and athletes of all orientations will be welcome at the Games."
A number of celebrities, including Madonna and Lady Gaga, have sparked controversy by speaking out on behalf of Russia's beleaguered LGBT community over the past year. Earlier this month, a photograph of Oscar-winning actress Tilda Swinton holding a rainbow flag in front of Moscow's Kremlin and St. Basil's Cathedral went viral on Twitter, Facebook and other social media outlets.

Before You Go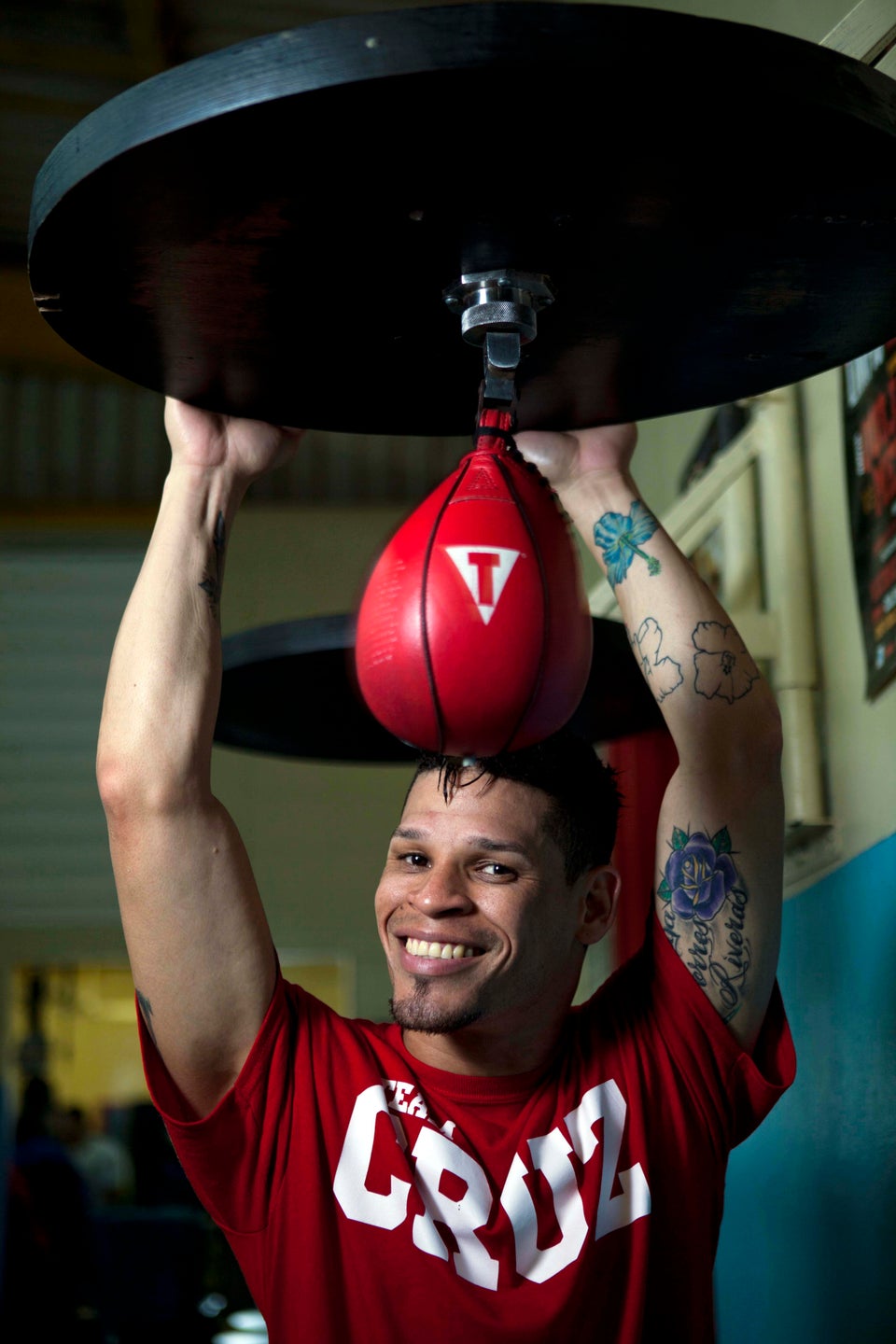 LGBT Athletes
Popular in the Community