A newlywed gay couple claim to have discovered a legal loophole enabling them to have their marriage legally recognized in their native Russia.
Pavel Stotzko and Eugene Wojciechowski were married in Copenhagen, Denmark, earlier this month. And when the couple returned home to Moscow, they presented their Danish marriage certificate alongside their passports, The Independent reported on Saturday.
Though Stotzko and Wojciechowski said they expected pushback from customs officials, a clerk stamped the marital status page in their passports and filled their names in. The men are interpreting this as legal recognition of their union.
Russian law states marriages that were registered abroad will be recognized if they do not "contradict article 14 of the Family Code," according to The Moscow Times. That prohibits polygamous unions and marriages between close relatives, but makes no mention of same-sex couples.
"Same-sex marriages are recognized in Russia as it turns out, thanks to our precedent," Stotsko told RT. "There was no surprise on their faces. They simply executed the law and we're thankful to them."
The couple's joy, however, could be short lived. After news of the story broke, Russia's Interior Ministry spokeswoman Irina Volk told RT that Voytsekhovsky and Stotsko's passports have since been listed as invalid in a federal database. Meanwhile, the customs official who "committed violations of Russian legislation and her direct supervisor will be dismissed from law enforcement agencies," she said.
Meanwhile, Stotzko and Wojciechowski may face legal charges due to "intentional damage to passports or negligence," according to The Independent.
At present, Russia does not recognize same-sex marriages or other forms of civil unions for same-sex couples. The country's stance on LGBTQ issues made international headlines in 2014, following speculation as to how its controversial law forbidding "gay propaganda" would impact foreign athletes participating in the Winter Olympics in Sochi that year.
Before You Go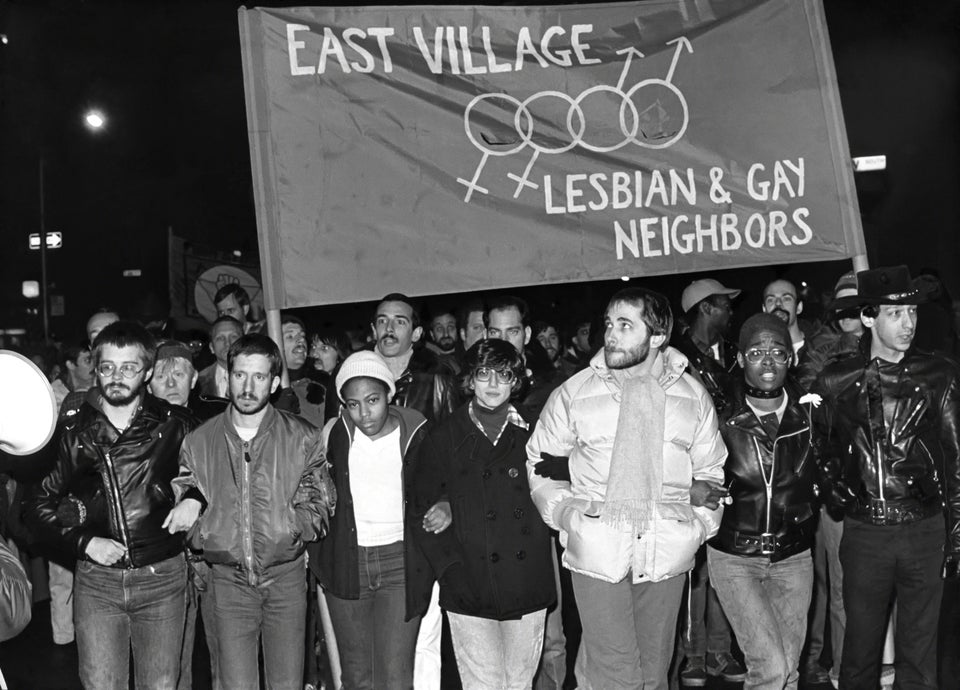 LGBTQ History
Popular in the Community