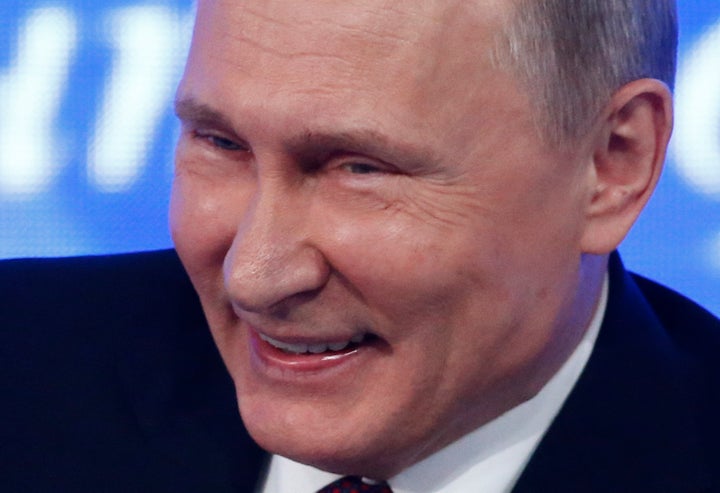 The New York Times described Shevchenko as "a globe-trotter with a rebellious online persona who is perhaps the most intriguing of the newly revealed Russian spies." But she told Forbes recently that she's furious she's being targeted by sanctions.
"It seems that someone is trying to turn me into a scapegoat in the U.S.-Russia cyberwar," she said. Ironically, she was credited in 2015 by the U.S. Department of Homeland Security for helping to find flaws in energy management software. 
Shevchenko told the Guardian she has been approached several times by people she believed were working for the Russian government — but has always spurned them.
Shevchenko's company was included on the U.S. sanctions list released last month, along with officers in Russia's GRU military intelligence agency and two notorious criminal hackers. Her company "provided the GRU with technical research and development," according to the White House, though no other details are provided.
Shevchenko said on Twitter that her company isn't even operating any longer.
Shevchenko helps companies find vulnerabilities in their systems. She told the Guardian that "hysteria" in the U.S. over the Russian hacking story has led to her being framed by a competitor or someone hoping to protect the real culprits — or that American intelligence "misinterpreted" some information.
"A young female hacker and her helpless company seems like a perfect pick for that goal. I don't try to hide, I travel a lot, and am a friendly communicative person," she said.
"Most importantly," she added. "I don't have any big money, power or connections behind me to shrug off the blame."
REAL LIFE. REAL NEWS. REAL VOICES.
Help us tell more of the stories that matter from voices that too often remain unheard.