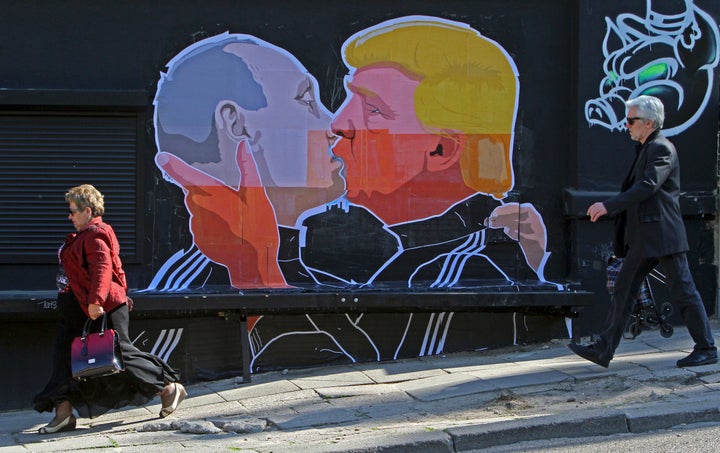 Though Russian President Vladimir Putin has not publicly expressed a preference in the U.S. presidential race, analysts of state-aligned Russian media said there's a clear favorite in recent coverage.
"Above all Russian media are not so much pro-Trump as anti-Hillary," said Alexei Kovalyov, who worked at a state-owned news outlet in Russia before launching a website dedicated to critiquing pro-Kremlin reporting.
Kovalyov and other Russian media watchers asked by The Huffington Post to summarize recent coverage said it has been consistently critical of Hillary Clinton, most severely in state-run English-language outlets like RT (formerly Russia Today) aimed at audiences in the United States and Europe.
"Yes, some high-profile Russian talking heads keep pouring fawning praise on Trump," said Kovalyov. "But that's not because they love him that much ― they know Putin hates Hillary, and 'enemy of my enemy' logic is very strong in Russian foreign affairs."
On Tuesday, editors of The Interpreter, a U.S. state-funded outlet that analyses Russian media, published an assessment of RT's election coverage during the Republican and Democratic national conventions.
The press has been "largely focused on Bernie Sanders, who lost the Democratic nomination, [more] than it is on either of the two major party nominees," they wrote. "RT's coverage clearly shows an anti-Clinton and pro-Sanders slant. Scrolling deeper into RT's coverage reveals that Trump is often quoted uncritically, at least in major headlines and article summaries, and often on topics that are embarrassing or at odds with Hillary Clinton."
The Interpreter's editors concluded: "If Russia's domestic media is biased in its coverage of the American election, it is subtly so. The English-language, Kremlin-run 'news' outlets, on the other hand, are wearing their bias like a badge on their chests."
Russia media watchers also agreed that the theft of emails from the Democratic National Committee, which has been linked to Russian hackers by both private and U.S. government cybersecurity experts, has received little coverage in Russia.
"It's barely even mentioned on Russian news," said Kovalyov. "Anti-Hillary protests at the DNC received far more coverage than the hack."
Ilya Klishin, a Moscow-based editor, observed the same. "Both state and independent media covered the terror attacks in Europe, the failed coup in Turkey, etc., so there is the general feeling of upcoming apocalypse and the world falling apart right now," he told HuffPost via email. "Any speculation of whether ... Kremlin-backed hackers hijacked the DNC just isn't interesting enough I guess. State propaganda hasn't focused on this matter."
There is less consensus among these analysts on the motivation behind the slanted coverage.
"Putin clearly wants Trump to win, perhaps even more so than he wanted Brexit to happen," James Miller, managing editor of The Interpreter, told HuffPost. "Trump has a global business perspective and at least a subtle bias toward working with the Russians in the business realm. He'd probably work to get rid of sanctions on Putin, and his isolationist foreign policy opens the way for Putin to pursue his own goals without American interference. Clinton, on the other hand, is the opposite. She'd tighten the screws on Assad, push Europe to keep sanctions in place, and would strengthen NATO. Putin clearly would have preferred a Sanders victory over a Clinton nomination, and that comes out in the Russian propaganda."
Kovalyov is skeptical of a grand Putin plan to sway the election. "Russian media's pro-Trumpism is more of a knee-jerk anti-Hillary reaction, a continuation of 'enemy of my enemy' logic that drives Kremlin's sympathy for European fringe leftists and right-wingers, than a coordinated strategy to elect Trump," he said.
Pointing to Trump's repeated, unsuccessful efforts to build properties in Russia, Kovalyov noted, "If you look beyond very superficial proof of Trump and Putin being BFFs, you'll find it very hard to believe that Trump's ties with Russia run so deep," he said. "[I]f Trump is so connected in Russia, why isn't there a single Trump building in Russia? There are hundreds of gaudy, tasteless behemoths exactly to his liking, but none of them are Trump's. And he's been trying for 20 years now. Which, again, proves that he just doesn't know the right people and which palms to grease."
Kovalyov argued that Putin's circle may prefer a known quantity like Clinton, even though they disagree with her, over an unpredictable 'empty vessel' like Trump. "On a side note," he added, "blaming the State Department for every failure in Russia, from mass anti-Putin protests to potholes, is such a propaganda trope in Russia that there are now more memes lampooning it than actual references to State Department machinations on TV. Who are they going to blame if Trump is elected?"
Before You Go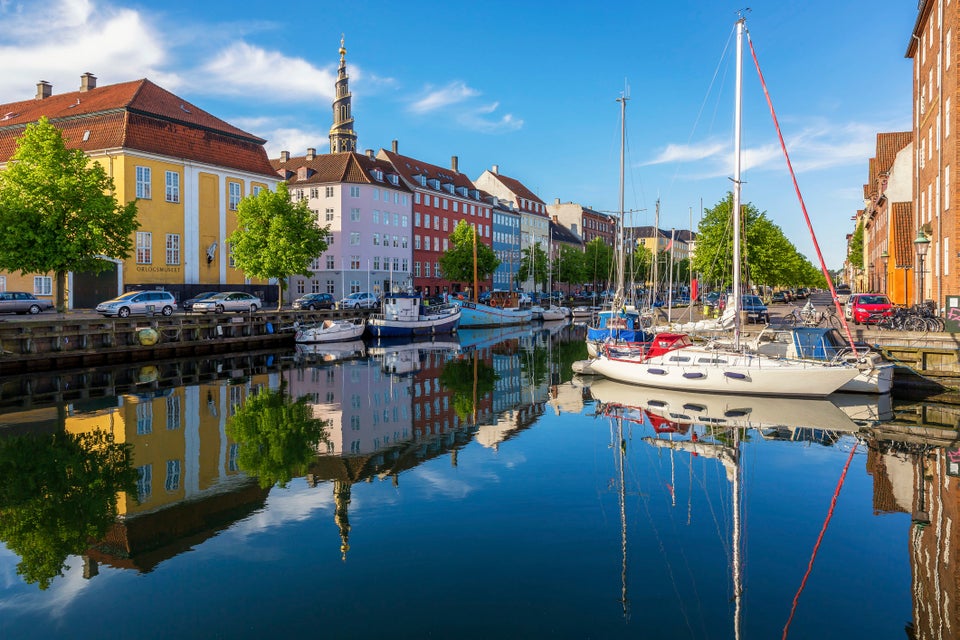 10 Excellent Countries To Move To If Trump Becomes President
Popular in the Community