Recently I had the unique pleasure of designing a 3D-printed gown for burlesque superstar Dita Von Teese: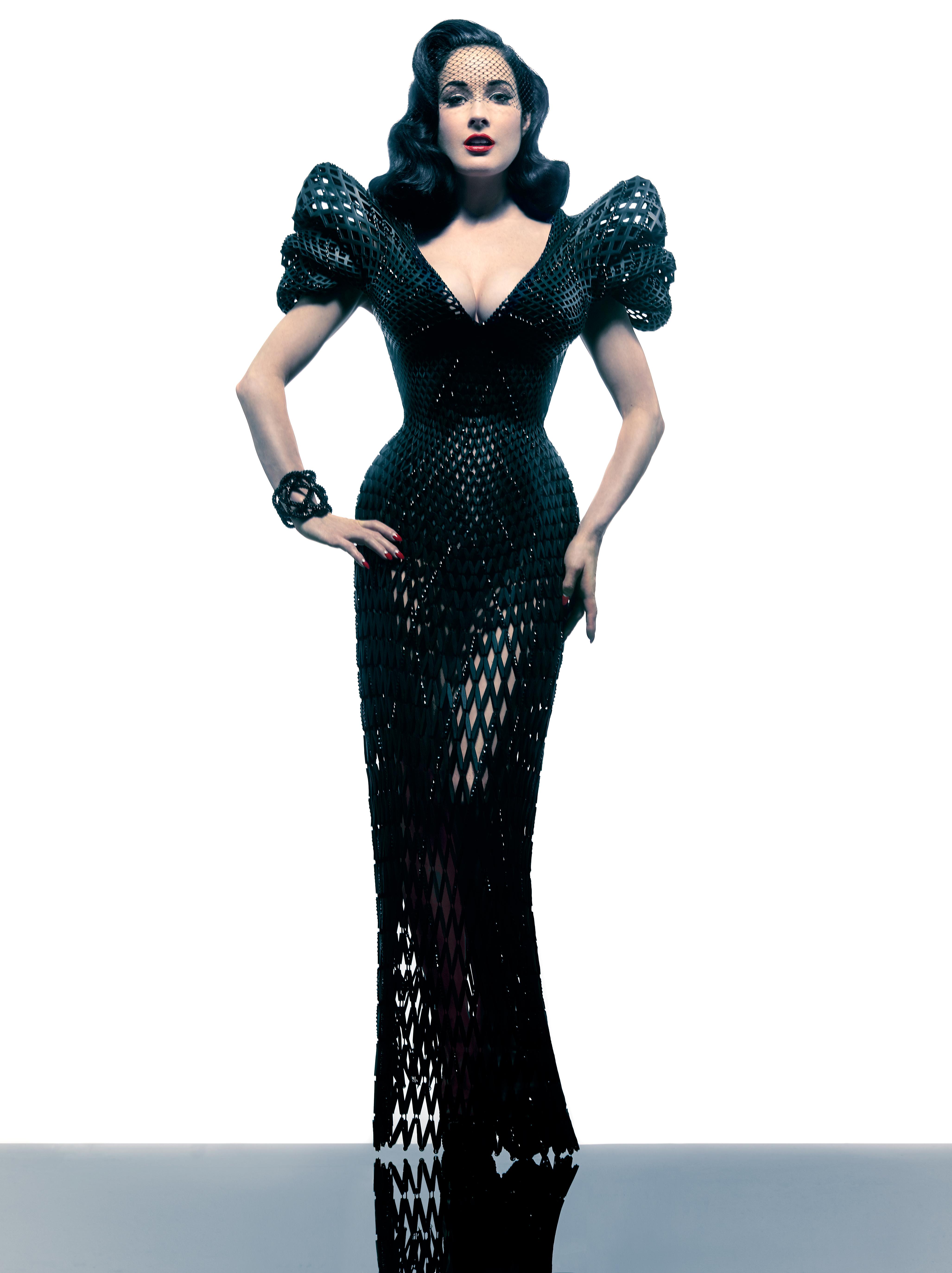 To my own astonishment, press regarding this one-of-a-kind gown has reached hundreds of millions of people around the world. That response has led to a number of invitations for speaking engagements relating to the promise of 3D printing and its potential for the fashion industry. However, nothing prepared me for a request by the Russian government to give a presentation at their recent Open Innovations Forum, a massive international technology summit in Moscow. I was asked to speak alongside many global corporate and political leaders, including Russian Prime Minister Dmitry Medvedev.
Unfortunately, Russia's recent enactment of anti-gay laws prohibiting "homosexual propaganda" poses an obvious conflict for me as a gay man. These laws are directly responsible for a horrific escalation in violence against LGBT Russians, including hate crimes, imprisonment, suicides, and outright murders.
A number of entertainers, including Cher, Wentworth Miller, and Andy Cohen, have been asked to appear professionally in Russia but have declined to do so, in support of the LGBT community. By sharing my response to the Russian government here (below), I hope to continue to raise awareness of not only the atrocities currently taking place but the solidarity being demonstrated by artists of all disciplines with our tormented brothers and sisters around the world. We stand united in the hope that this misguided legislation, and other legislation like it around the world, will soon be dismantled forever.
Read my letter to the organizing committee of the Open Innovations Forum below (click to enlarge):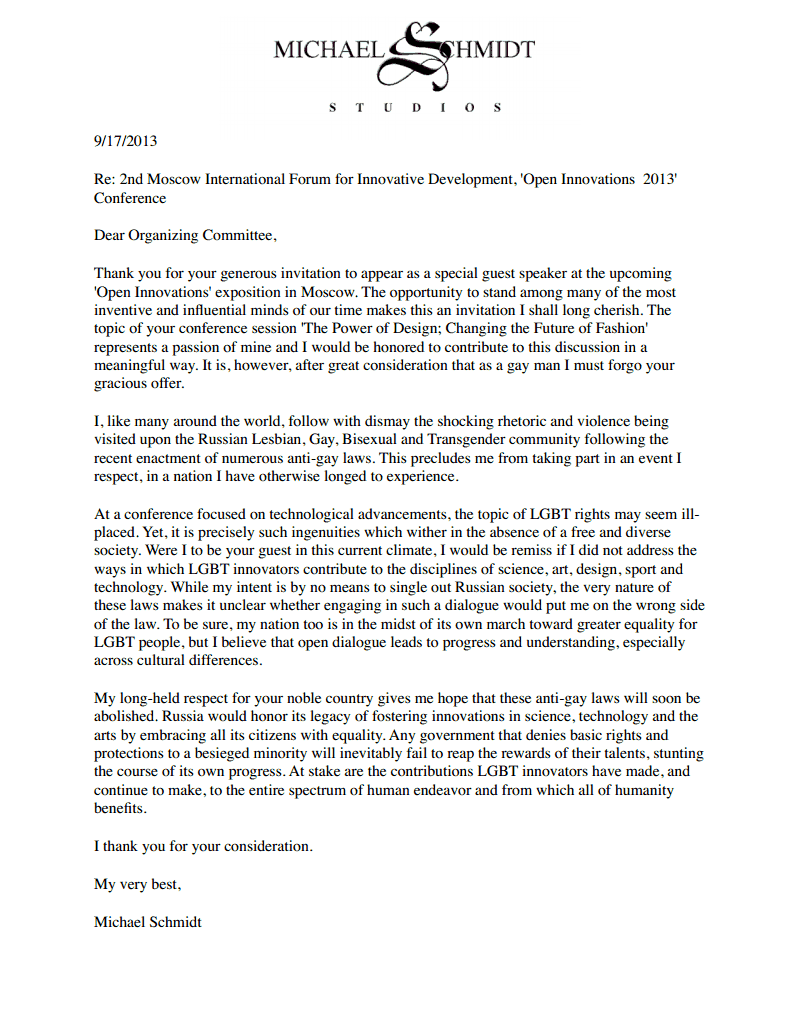 REAL LIFE. REAL NEWS. REAL VOICES.
Help us tell more of the stories that matter from voices that too often remain unheard.