Forty-three percent of respondents said they approve and 37 percent said they disapprove of Obama's decision to cancel the one-on-one meetings after Russia granted temporary political asylum to National Security Agency leaker Edward Snowden. Another 21 percent said they weren't sure.
Democrats were the most likely to say they approve of the cancellation (by 60 percent to 21 percent), while pluralities of independents (44 percent to 31 percent) and Republicans (48 percent to 37 percent) said they disapprove.
The White House cited Russia's granting of temporary asylum to Snowden as a factor in its decision to call off the top-level bilateral meeting, along with "lack of progress" on such issues as missile defense, global security and human rights.
A combined 54 percent of Americans said they consider Russia to be either unfriendly to the U.S. (42 percent) or an enemy (12 percent). Five percent said they consider Russia to be an ally, and another 15 percent said the country was friendly. The poll found little partisan division over Russia's status as friend or foe.
Although the vast majority of poll respondents said they had heard a lot (48 percent) or at least a little (40 percent) about Snowden's asylum, Russia's status in their minds as unfriendly preceded that Aug. 1 decision. A YouGov/Economist poll conducted July 13-15 found that a combined 50 percent said Russia was unfriendly (36 percent) or an enemy (14 percent).
The new HuffPost/YouGov poll was conducted Aug. 7-8 among 1,000 adults using a sample selected from YouGov's opt-in online panel to match the demographics and other characteristics of the adult U.S. population. Factors considered include age, race, gender, education, employment, income, marital status, number of children, voter registration, time and location of Internet access, interest in politics, religion and church attendance.
The Huffington Post has teamed up with YouGov to conduct daily opinion polls. You can learn more about this project and take part in YouGov's nationally representative opinion polling.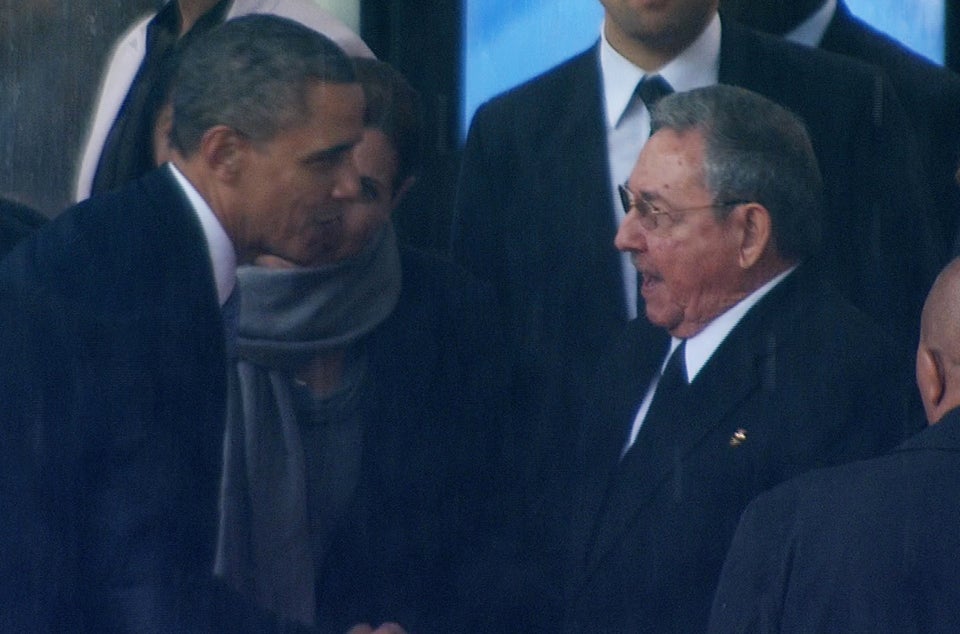 Obama's Handshakes Around The World