Tens of thousands of people in more than 90 cities across Russia rallied against government corruption on Sunday ― the largest nationwide protest of its kind in over five years. The demonstrations showed surprising levels of support for public criticism of the Kremlin and were both larger and more widespread than expected.
Russian authorities reacted by clamping down on protesters, journalists and even some passersby. There were at least 700 arrests linked to the protests, including that of leading Russian opposition figure Alexei Navalny, who was sentenced to 15 days in jail and fined.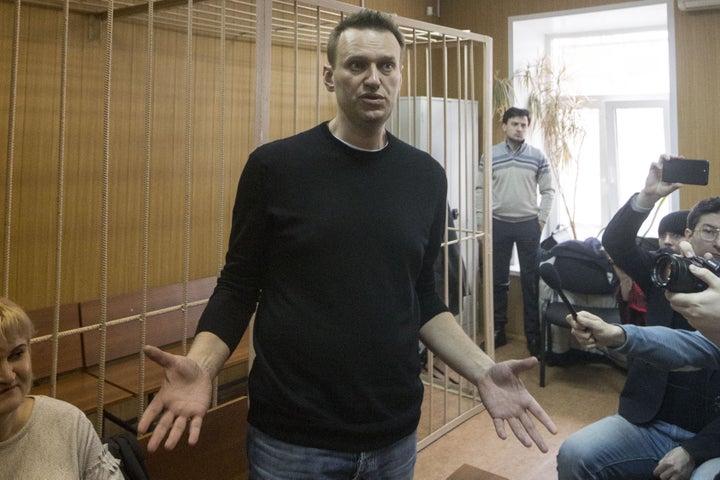 Although the demonstrations were unexpectedly large, they had been planned for weeks, sparked by a viral investigative video that Navalny's Anti-Corruption Foundation released on March 2. The report alleged that Russia's prime minister, Dmitry Medvedev, had accumulated vast real estate holdings through bribery and graft.
The nearly 50-minute video features Navalny seated in front of a bookshelf walking viewers through his report. The video is enhanced with visual effects, photos of documents and footage of the luxury properties allegedly connected to Medvedev.
The video contains drone footage of sprawling mansions Navalny claims are worth tens of millions of dollars each, with saunas, tennis courts and a private pond. Many protesters on Sunday carried yellow rubber ducks as a reference to reports that one Medvedev-linked property has a house exclusively for ducks.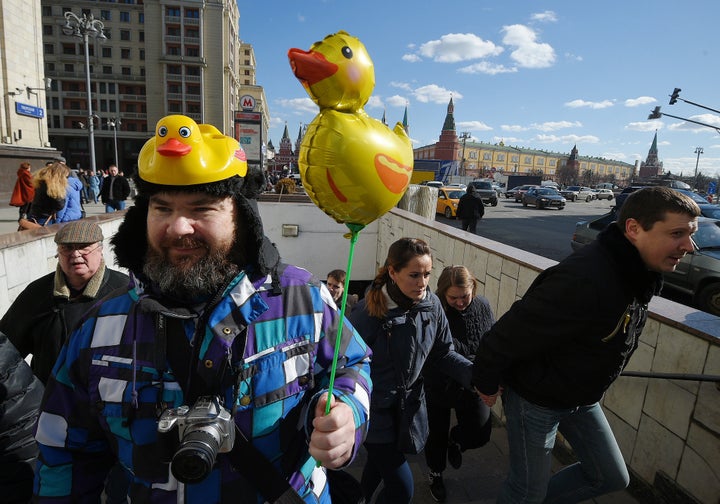 Navalny states in the video that although none of these real estate holdings are in Medvedev's name, he is the de facto owner. The prime minister has a network of intermediaries, made up of old university friends and charity foundations, that has allowed him to accumulate enormous wealth, the report says.
In one case, Navalny shows a property he says is worth $85 million that a Russian billionaire donated to a charity foundation run by Medvedev's college friend Ilya Yeliseev. The report alleges that this is a bribe to Medvedev from the oligarch, disguised and funneled through the foundation.
"The former president, acting prime minister and Russia's second in command has created a corrupt network of charity foundations that he uses to get bribes from the oligarchs and to maniacally build himself palaces and dachas all around the country," Navalny states in the report.
The video portrays Medvedev as a hypocrite and is interspersed with numerous clips of the prime minister making statements condemning corruption. It also features animated sequences set to a version of the Russian 1990s hit "American Boy" ― the same song Medvedev was filmed dancing awkwardly to during a university reunion in 2011.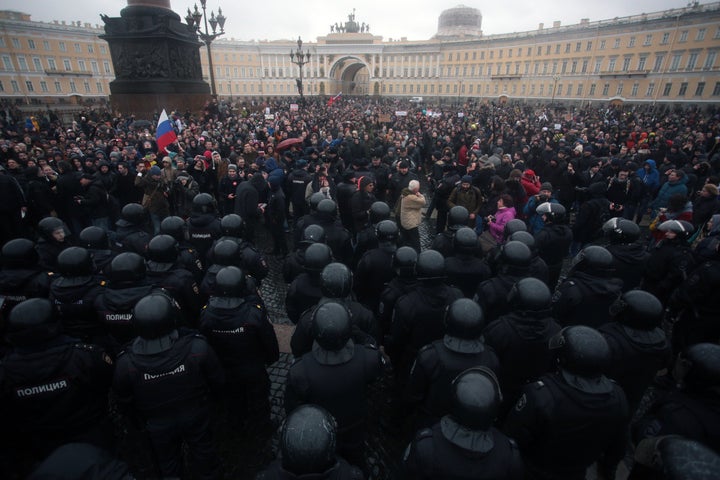 The Anti-Corruption Foundation video has now been viewed over 13 million times on YouTube and has outraged many Russians. Medvedev and the Kremlin were silent on the corruption allegations, but some lawmakers in the country's lower house of Parliament have called for an investigation.
Corruption is a deep and pervasive problem in Russia in both the public and private sector. Transparency International, a nongovernmental organization that monitors corruption, ranks Russia 131th out of 176 countries on its corruption perception index.
Russian government agencies and officials have faced widespread corruption allegations in recent years. The Panama Papers leaks last year suggested that Russian President Vladimir Putin and his family were connected to offshore holdings and loans worth at least $2 billion through friends and intermediary companies.
But unlike Navalny's video, the Panama Papers revelations mostly prompted a shrug in Russia. The country's media did not cover the allegations against Putin extensively, and the president dismissed the accusations as a foreign plot to weaken Russia. In other countries, the leaks resulted in huge demonstrations and resignations of top officials, yet only a small group of protesters turned up in Moscow.
The demonstrations on Sunday, however, were notable for a number of reasons ― including the seemingly large percentage of younger protesters and the willingness of participants to show up despite authorities' warnings that they lacked a permit. The Kremlin has tried to downplay the rallies by claiming that some protesters were paid to attend, while state-run government television has barely covered them.
As Putin eyes a potential fourth term as president next year, it's still unclear what kind of opposition will form and whether these protests are a one-time reaction to specific corruption allegations or a sign of a larger movement to come.
Popular in the Community