In an appearance on Bryan Fischer's "Focal Point" radio show, Scott Lively specified that his connection to Russia's legislation was indirect, but nonetheless called it "one of the proudest achievements of my career," Right Wing Watch first reported.
"I believe I did have something to do with that," Lively said. "I included [these suggestions] in my letter to the Russian people that I published in the very last city of the tour, which was St. Petersburg, and of course, St. Petersburg turns out to be the first city that adopted this law."
No stranger to anti-gay proclamations himself, Fischer described Russia's anti-gay law as "very, very good" during the interview. The American Family Association pundit has previously expressed his support for Russia in earlier broadcasts.
Lively made similar assertions last week, telling NBC, "Yes, I think I influenced the Russian law."
Lively is currently being sued for his efforts on behalf of Uganda's "Kill The Gays" legislation, but for the pastor, nothing -- not even the threat of further lawsuits -- will slow his evangelizing.
"I realize I might face future lawsuits on the same logic as the one I'm now facing," Lively told BuzzFeed, referencing the lawsuit pending against him alleging his Uganda activism constitutes crimes against humanity. "That will not stop me from… working to prevent the dismantling of Christian civilization around the world."
Before You Go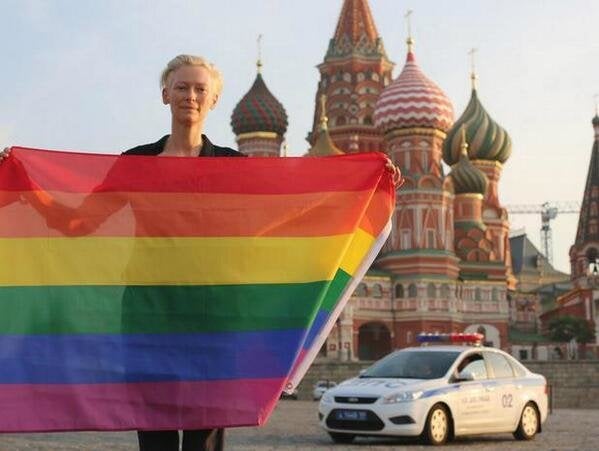 Stars Sound Off On Russia's Anti-Gay Law
Popular in the Community