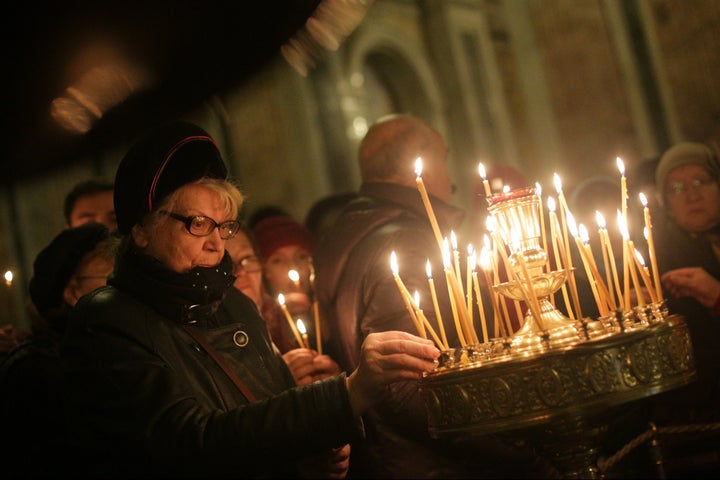 Every week, we bring you one overlooked aspect of the stories that made news in recent days. Did you notice the media forgot all about another story's basic facts? Tweet @TheWorldPost or let us know on our Facebook page.
A Russian passenger jet exploded in midair over Egypt's Sinai peninsula almost one month ago, plunging 224 people on board to their deaths. 
It was the worst aviation disaster in Russian history and the deadliest terrorist attack targeting Russians in over a decade. Yet many Russians know little about the victims of Metrojet Flight 9268. 
Russian authorities released the passenger manifest -- which included 209 Russian citizens and at least 25 children -- but their personal stories have not been widely covered in the Russian press.
"It's shocking in comparison to when tragedies happen in Western countries, when there are photos of the victims and comments on social media," said Tonia Samsonova. Samsonova is a founder of Russian-language social network The Question and a U.K.-based correspondent for the Echo of Moscow, regarded as Russia's most liberal radio station.
The lack of coverage has repercussions on public perceptions of the tragedy, said Valery Nechay, a Russia-based journalist for the station.
"People become more involved in the story when they know the images and stories, and not just a number -- 224 victims," he told The WorldPost.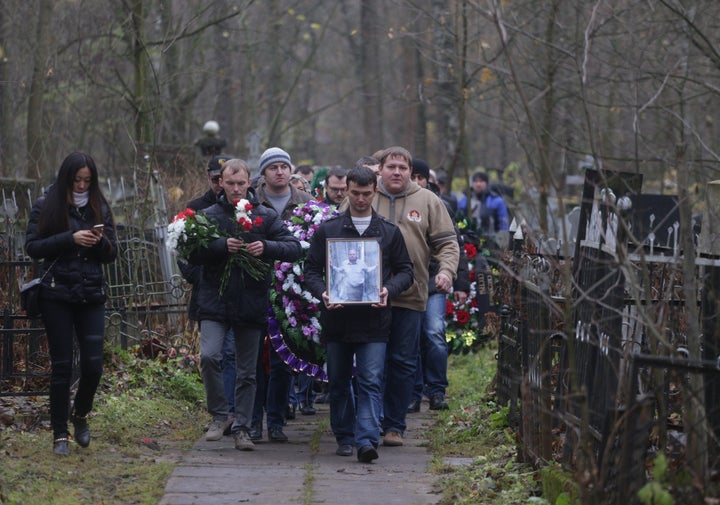 The so-called Islamic State extremist group said it had planted a bomb on the plane in retaliation for Russian intervention into the Syrian war since September, a claim deemed credible by Western officials, to the chagrin of the Kremlin. Initially, Russian and Egyptian authorities cautioned that mechanical defects or pilot error or pilot error could be to blame.
When Russia's FSB security services acknowledged two weeks later that the plane had been bombed, much of the public debate had already moved on. 
"In the first days [after the plane went down], everyone was discussing the company Metrojet and its subsidiary Kogalymavia, and trying to figure out who is responsible," Samsonova said. "There was no question as to whether it was true or not. It was totally unthinkable that ISIS could be a real threat to us," she said.
"By the time people realized it was a terrorist attack, the grief had passed."
The grief, of course, has just begun for the families of the victims. Yet few journalists have spoken to the Metrojet relatives and they have been mostly absent from public discussions about the attack and its repercussions. 
According to several analysts, this is partly a reflection of the government's concerns. Much of Russia's media is owned or heavily influenced by the Kremlin and its allies. "State-oriented media don't want people to think about" the Metrojet disaster, Samsonova said.
The relative lack of coverage also reflects a certain amount of compassion fatigue in Putin's Russia, where economic turmoil has fueled rising poverty levels, the Kremlin has cracked down on activists and journalists and ratcheted up tensions overseas, from neighboring Ukraine to the United States. "In Russia, terrible things happen every day," Samsonova said. "People are more concerned with the declining living standards and coping with the constant state of tension."
Nechay, who spoke to several families of the victims, said many do not trust the government. They are primarily concerned with receiving formal identification of their loved ones's remains and securing the compensation pledged by the government.
Most are too consumed by their loss to think much more about the government's investigation, he said. "If it was a mechanical problem, or not, it won't change their situation," Nechay said.
Turkey's downing of a Russian warplane on Tuesday, which killed a pilot and a Russian marine deployed on a rescue mission, has similarly failed to shift media attention to the human cost of Russia's war in Syria.
The downing has sparked widespread outrage in Russia, but the threat of a military confrontation has overshadowed of the military deaths themselves, said Ruslan Leviev, an investigative blogger who has tracked Russian military involvement in Syria and Ukraine. The slain marine received a military funeral this week, but it was hardly covered by the Russian press, he said. 
There was some criticism of Putin on social media when he didn't send condolences to the slain pilot's family in the first message he issued after the plane downing this week, Nechay said. Putin did send his condolences a few days later.
Overall, Russian military families have shown much less vocal opposition to the intervention in Syria than to the divisive Russian campaign in Ukraine, according to Leviev. "While this mission [in Syria] already has claimed lives of our soldiers, the relatives say this is part of the job and a risk they take willingly," he said.
And while some analysts suggested the Metrojet disaster might dent broader support for Russian involvement in the war in Syria, polls by the independent Moscow-based Levada Center appear to show that public opinion has remained largely constant -- and mostly supportive.
PHOTO GALLERY
War In Syria
Calling all HuffPost superfans!
Sign up for membership to become a founding member and help shape HuffPost's next chapter