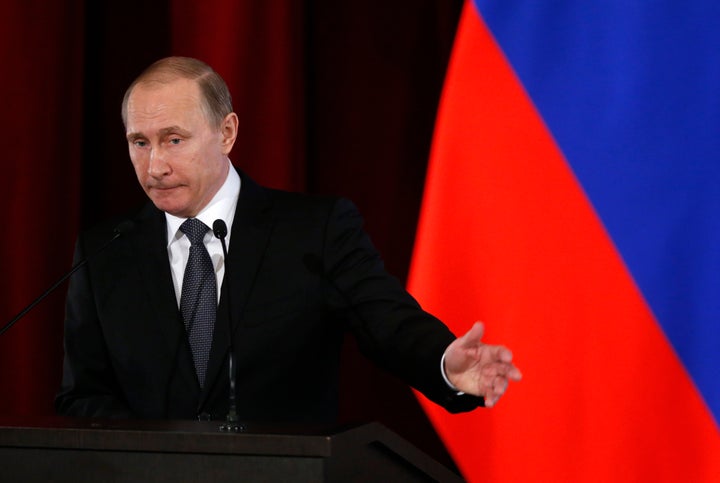 Russian warplanes on Tuesday left the Hmeymin base in Syria for their home country -- the start of a partial withdrawal of Russian forces announced Monday by President Vladimir Putin.
During a cabinet meeting on Monday, Putin had surprised the world by declaring the "main part" of his nation's forces would be pulling out of Syria's conflict, and saying Russia had largely achieved its goals there.
Putin's announcement highlights what analysts and opposition forces have alleged since the start of Russia's intervention -- that the Kremlin's aim in Syria was never to target the self-described Islamic State, as it had argued several times, but instead to tip the balance of power in favor of Bashar Assad's regime.
Immediately before Russia launched its strikes last September, Kremlin Chief-of-Staff Sergei Ivanov stated that Russia's goal was "exclusively to provide air support to Syrian government forces in their struggle against ISIS (Islamic State)."
Nearly as soon as Russia issued its legitimization for intervention, however, it began to fall apart. Instead of targeting Islamic State areas, Russian airstrikes almost solely hit territory held by Syrian opposition groups where Assad's forces were launching an offensive. Weeks after the strikes started, a Reuters analysis of Russian Defense Ministry data showed that over 80 percent of Russia's bombing did not target Islamic State militants.
"They are framing it as a war against ISIS as a way to justify their increased military involvement," ISIS expert Will McCants of the Brookings Institution told The WorldPost in the days after Russia's strikes started. McCants said the primary reason for the intervention was instead to bolster Assad.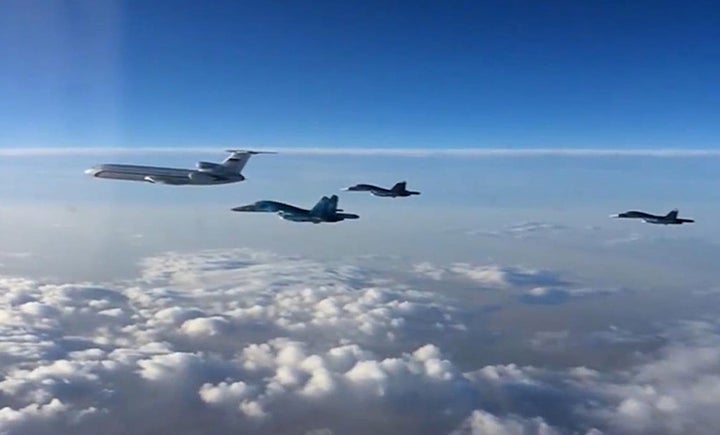 The first round of Putin's airstrikes set up a narrative that would continue over the next six months of the campaign, in which Russia was ostensibly intervening to target terrorism but primarily provided Assad air power during large-scale government offensives to retake opposition areas. With Russia's aid, along with Iranian-backed and Hezbollah forces, Assad soon surged back into a position of strength in the conflict.
As Russia's intervention reinforced Assad's tenuous hold on Syria, human rights groups also condemned it for allegedly targeting civilian infrastructure such as hospitals.
"Hospitals in opposition-controlled areas around Aleppo became a primary target for the Russian and Syrian government forces. This eliminated a vital lifeline for the civilians living in those embattled areas, leaving them no choice but to flee," Tirana Hassan, crisis response director at Amnesty International, said in a statement earlier this month.
In one incident during the Assad offensive in northern Syria last month, 14 people were killed when missiles hit a school and children's hospital in the town of Azaz. Residents blamed Russia for the attack.
The push to retake Aleppo displaced at least 35,000 people from their homes, and led to fears that hundreds of thousands would be cut off from aid in a siege.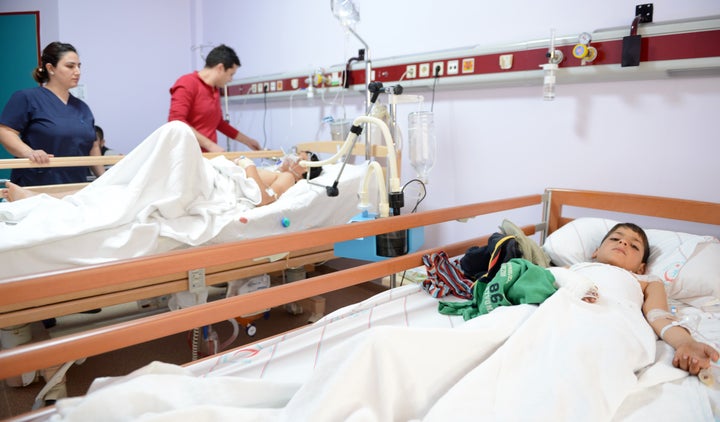 In addition to humanitarian concerns over Russia's airstrikes, analysts also argued that Putin's intervention benefitted jihadist militant groups who could use radical anti-Russian sentiment to consolidate their power among Syria's opposition forces.
But for Russia, the intervention in Syria has served a number of purposes. It has been able to project itself as a superpower capable of international military action, claim a big domestic propaganda victory and successfully prop up its ally Assad, among other things.
Russia has also begun to shift its rhetoric about what its intervention was meant to achieve. "The effective work of our military created the conditions for the start of the peace process," Putin said when he announced that Russia would withdraw.
Likewise, Russian Ambassador to the United Kingdom Alexander Yakovenko tweeted a victory message that mentioned only political settlement rather than terrorism:
Last November, the Russian Embassy in U.K. had a different message:
Related
Before You Go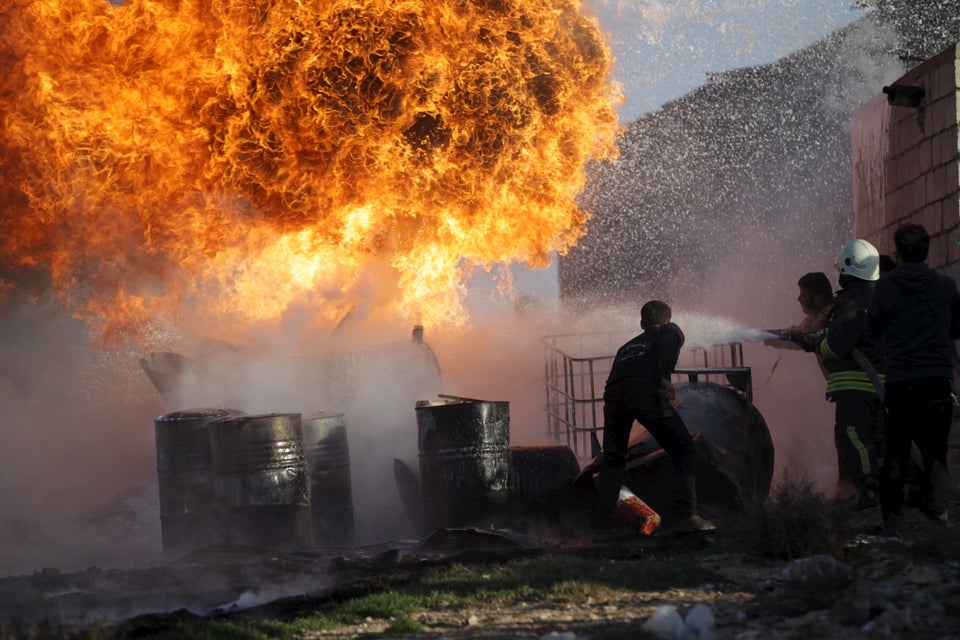 Inside Syria's War
Popular in the Community