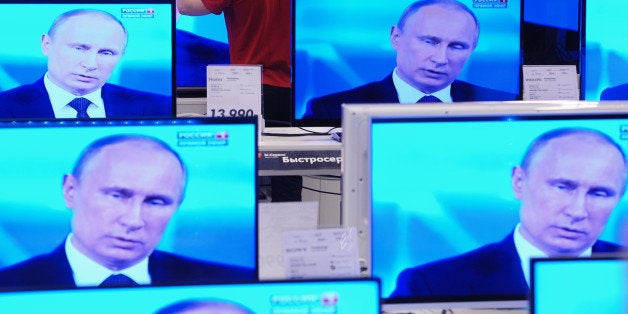 Russia Today has launched a new ad campaign that takes a serious dig at the way the US media reported on the Iraq war.
A set of posters from the Kremlin-funded TV channel that have begun popping around New York City seem to suggest that RT could have helped to avoid the war. They also imply that the hundreds of thousands of civilian deaths may be a result of Americans not getting the full story — a clear reference to the failures of the American press in the run-up to the war.
Capital New York's Alex Weprin tweeted a photo of the poster on Monday:
The news channel has, of course, been heavily criticized for its coverage of Russia, which many have likened to propaganda. Several anchors with the channel have recently spoken out against RT for asking staffers to promote Russian foreign policy. In March, anchor Liz Wahl also resigned from the channel.
Related
Popular in the Community