 * Russia bans imports of U.S. meat from Feb. 11
* The move to jeopardise U.S. meat imports worth $0.5 bln
* Producers see protectionism as the move's primary purpose (Adds details, background)
MOSCOW, Feb 11 (Reuters) - A Russian ban on U.S. beef, pork and turkey imports coming into effect this month is likely to last for a long time, Gennady Onishchenko, the head of Russia's consumer safety watchdog, was quoted as saying by Interfax on Monday.
"Apparently the ban on practically all U.S. meat and meat products will be long term," Onishchenko was quoted as saying.
He said the ban, announced by Russia's Veterinary and Phyto-Sanitary Surveillance Service after it said the U.S. had failed to show the products free of growth stimulant ractopamine, would be lifted if imports came only from ractopamine-free producers.
Russia decided to ban imports of U.S. beef, pork and turkey starting on Feb. 11 because it was concerned about traces of the feed additive ractopamine in this meat.
But the move to ban U.S. meat imports worth over $500 million may also be an effort to help domestic producers withstand an influx of cheap meat after Russia joined the World Trade Organization (WTO).
Ractopamine is a growth stimulant used to make meat leaner and which is banned in some countries because of concerns that residues could remain in the meat and cause health problems, despite scientific evidence it is safe.
Russia imported 1.32 million tonnes of red meat, excluding offal, worth $5.12 billion from non-CIS countries in 2012, according to official customs data. (Reporting by Polina Devitt; Editing by Sophie Walker)

Before You Go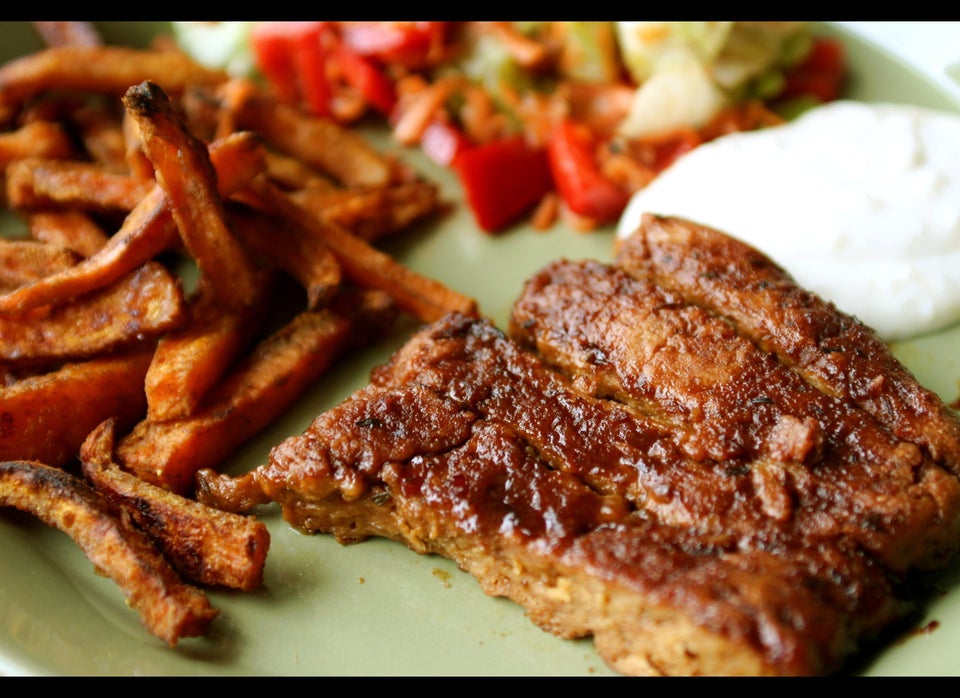 11 Foods You Won't Believe Aren't Meat (SLIDESHOW)
Popular in the Community