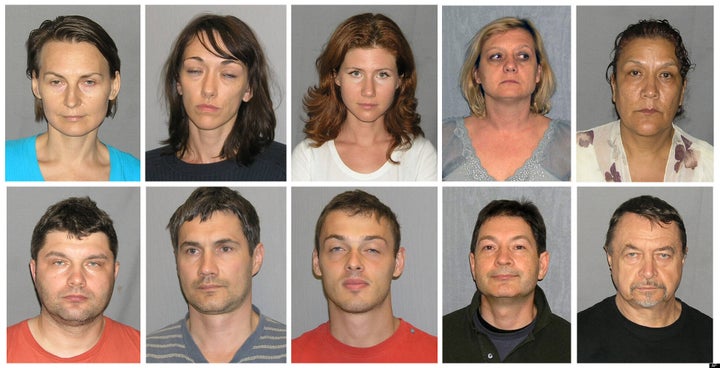 The Kremlin has vowed revenge on the suspected double agent believed to have blown the whistle on the 10 members of the Russian spy ring arrested in June by the United States, the New York Times is reporting.
The Times cites Kommersant, a leading Russian newspaper, as having identified the man as "Colonel Shcherbakov." The latter publication interviewed an unidentified Kremlin official who believes Shcherbakov was responsible for unmasking the Russian spy ring which included "bombshell" spy Anna Chapman, consequently prompting the biggest spy exchange since the Cold War. The source even suggests that an assassin has already been dispatched to hunt Shcherbakov down and kill him.
"We know who he is and where he is," the official is quoted by CBS as saying. Referencing Ramon Mercader, an infamous Russian agent who murdered exiled Bolshevik Leon Trotsky with an ice axe in Mexico in 1940, the official went on to note, "Do not doubt that a Mercader has been sent after him already."
According to Reuters, the betrayal would make Shcherbakov one of the most senior turncoats since the fall of the Soviet Union and could have consequences for Russia's proud Foreign Intelligence Service (SVR) and its chief, former prime minister Mikhail Fradkov.
"The damage inflicted by Shcherbakov is so enormous that a special commission should be created to analyze the reasons which allowed this complete failure to happen," Gennady Gudkov, deputy chairman of the Russian parliament's security committee, said. "And then we should decide what should happen to the SVR and [the section Shcherbakov headed]."
Calling all HuffPost superfans!
Sign up for membership to become a founding member and help shape HuffPost's next chapter