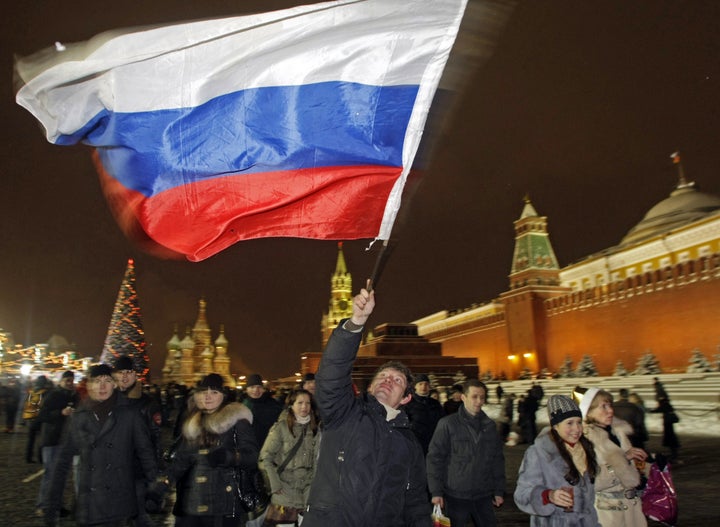 A lot of pessimists In Russia and abroad say that our country is so badly lost, so hopeless that you can't really change anything "from below," i.e. on the citizens' level. I consider them just as wrong as the opposite extreme—bullish optimists who see no problems in Russia and believe that everything will be fine without our involvement. In fact, we have a lot of very serious and difficult problems, and the powers that be are not going to resolve them, (this is what my blog is about), but we are not helpless either. Even in an authoritarian and corrupt state like Russia, we can change things. I have some examples of these victories on my blog. Here is a new one, which shows that bloggers are becoming an increasingly powerful community in Russia.
Here is an approximate chronicle of my struggle with FSB, (the Russian successor to the KGB), over my passport:
Wednesday, 12 p.m.: I visit my local Federal Migration Service (FMS) department to get my passport, after almost a two-month wait. Instead, I am given a formal notice that my application is postponed for unknown term because FSB is refusing to give their approval. FMS officers know that this is against the law, which only gives them one month to issue a passport, but they wouldn't argue with FSB.
Wednesday, 4 p.m.: I file a complaint to the Prosecutor. They say the investigation will take a month. But I have to go to the United States in 10 days.
Thursday, 11 a.m.: I visit the FMS department again, their officers say that I'll have to wait at least a few months.
Thursday, 7 p.m.: I describe the situation on my blog and on Twitter. The post (in Russian) receives 100+ comments and is reposted by more than 60 bloggers.
Thursday, 7:40 p.m.: The post is first republished by the media through an online news Web site, Kasparov.ru.
Thursday, 9:30 p.m.: Echo Moskvy radio reports on the matter.
Friday, morning: Head of Russian FMS Konstantin Romodanovsky (to the right) orders that the problem be settled immediately.
Friday, 3 p.m.: I am invited to the local FMS department and told that FSB gave all necessary permissions.
Friday, 5 p.m.: I receive the passport.
Thanks to bloggers' active support, we managed to defeat the seemingly unbeatable FSB machine—in this concrete case. Instead of silently and patiently waiting for months, we managed to solve the problem in less than 24 hours.
Of course, not every problem may be solved like this. In fact, I was lucky both because my post caused such an outcry (if I weren't an activist, few would care) and because Gen. Romodanovsky decided that his agency shouldn't be responsible for FSB breaking the law. However, the very fact that the civil society can make the powerful FSB reverse their decisions says that Russia is far from being hopeless.
Related
Popular in the Community