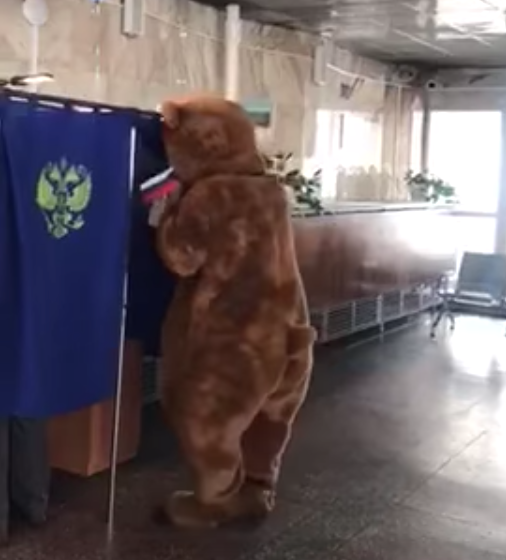 Apparently, bears are allowed to vote in Russia ― or at least people in bear costumes.
During Sunday's national election, a voter in the Siberian town of Severobaykalsk ― more than 3,400 miles east of Moscow ― decided to show he was bullish on Russia by dressing up as a bear.
Russian President Vladimir Putin won election to a fourth term by a landslide, but exit polls don't list the breakdown of people who voted in costume.
Before You Go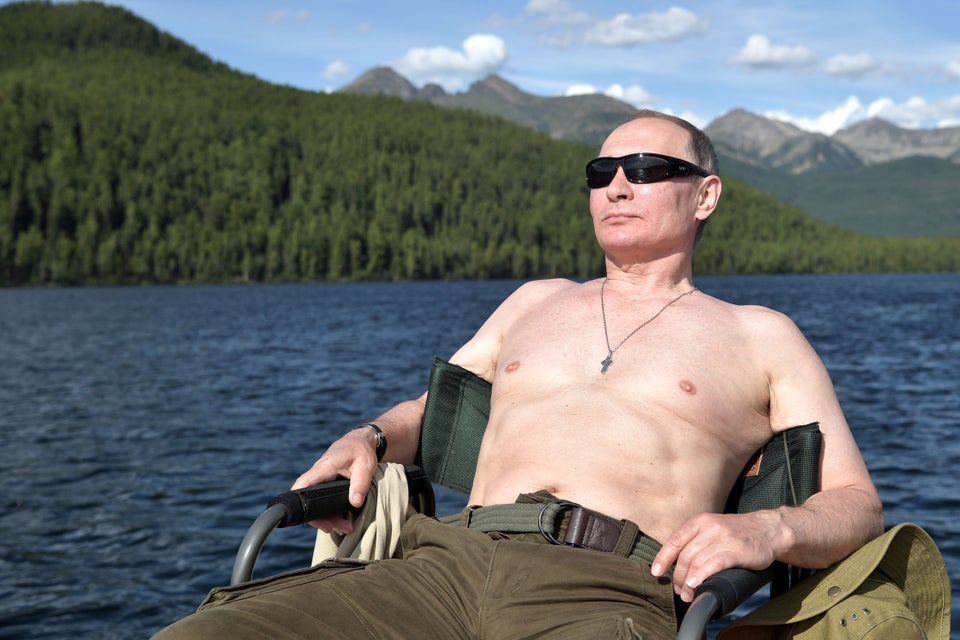 Putin Being Putin
Popular in the Community