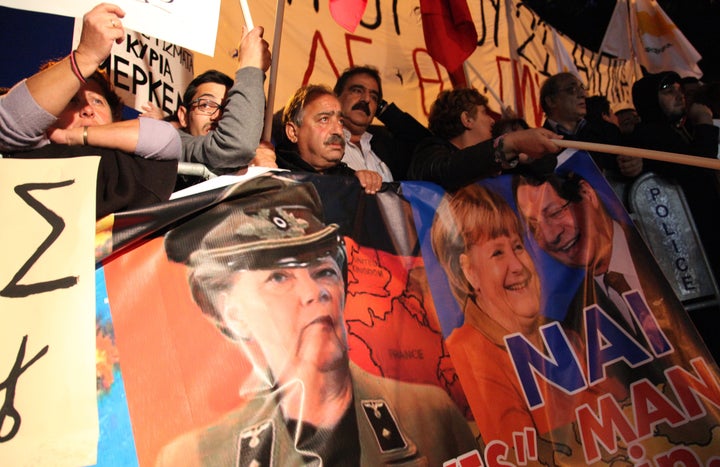 But when Merkel and the German political establishment look to Cyprus, they seem to barely notice the hordes of enraged ordinary people. Rather, the Germans are aiming not to benefit a select group of people who use the Cypriot vaults for stashing cash -- extravagantly rich Russian oligarchs who use the island's low tax policy and lax bank regulations to their advantage.
Overall, Russian depositors have socked away as much as $31 billion in Cypriot banks, an amount comprising about half of all deposits, according to credit ratings agency Moody's.
Indeed, if Cyprus' parliament buckles to pressure from European Union officials -- not least, the German delegation -- and agrees that a tax on depositors should help finance a bailout, here are some of the people who seem likely to surrender large sums:
Vladimir Potanin, a nickel mining tycoon with a fortune of $14.3 billion according to Forbes, legally headquarters some of his companies in Cyprus. Potanin is known for his contributions to the art world, and he serves on the boards of art museums in Russia, France, and the United States. On Thursday, Potanin told Bloomberg News that "Cyprus just messed up."
Vladimir Lisin, a transportation industry baron worth $14.1 billion according to Forbes, uses investment vehicles in Cyprus to control much of his corporate empire. Lisin, who made headlines last year after offering $1 million to any Russian Olympic athlete who earned a gold medal, has in the past been accused of allowing his shipping company to transport weapons being used in Syria's civil war, a charge he has denied
.
That list only includes those who are known to be using Cypriot banking for legitimate business purposes. Russian depositors in Cyprus have also been accused of using the island's banking system to launder ill-gotten gains. In one of the most widely known cases, Russian Dmitry Klyuev, who owns a company in Cyprus named Fungamico, is reportedly under investigation by Cypriot authorities for allegedly embezzling hundreds of millions in a Russian tax collection scheme, and for allegedly funneling at least $31 million to various banks on the island.
Fungamico's lawyer in Cyprus did not respond to a request for comment. An unnamed spokesman for Klyuev told Britain's The Observer earlier this month that accusations against Klyuev were a "fabrication and a lie" perpetrated by a "corporate blackmailer."
"There is a lot of, let's say, difficult money in Cypriot accounts," Michael Fuchs, a member of the majority party in the German Parliament, told The Christian Science Monitor, "We want this to be taxed."
Ivan Tchakarov, chief economist at the Russian investment bank Renaissance Capital, told Sky TV Monday that it's "not a secret" large amounts of criminally-tinged money from Russia end up in Cyprus. He added that "40% of all the capital outflow that has been leaving Russia for many years now is actually related to suspect money, corruption money, money that is being siphoned off Russia into offshore locations, including Cyprus."
In Germany, elected officials fear the political consequences of directing national savings toward a bailout of the Cypriot banking system without conditions that extract real cost from Russian oligarch depositors.
"Cyprus lives off of a banking sector with low taxes and lax regulation that is completely out of whack," German Finance Minister Wolfgang Schauble told German broadcaster ZDF earlier this week. "As a result, Cyprus is insolvent, and no one outside of Cyprus is responsible for that. The business model is no longer viable and needs to be restructured."
The Russians are not taking the possibility their money will be confiscated lightly. Thursday, Prime Minister Dmitry Medvedev said the situation in Cyprus was "undermining trust in financial institutions as a whole," according to the Financial Times.
Potanin, one of the billionaires with interests in the island, told Bloomberg News that investors would not forget the debate over potentially taxing savings accounts to pay off government debt. "Investors remember what can happen to their money in a second, depositors understood what their banks may do when the government needs to cut its budget deficit," he said.
Related
Before You Go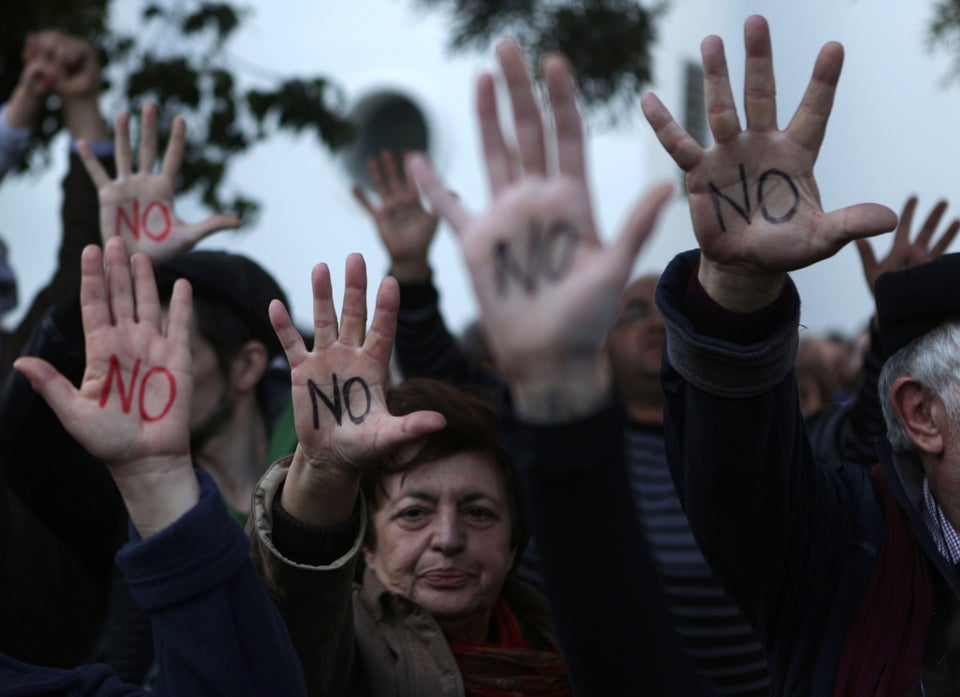 Cyprus Bailout
Popular in the Community