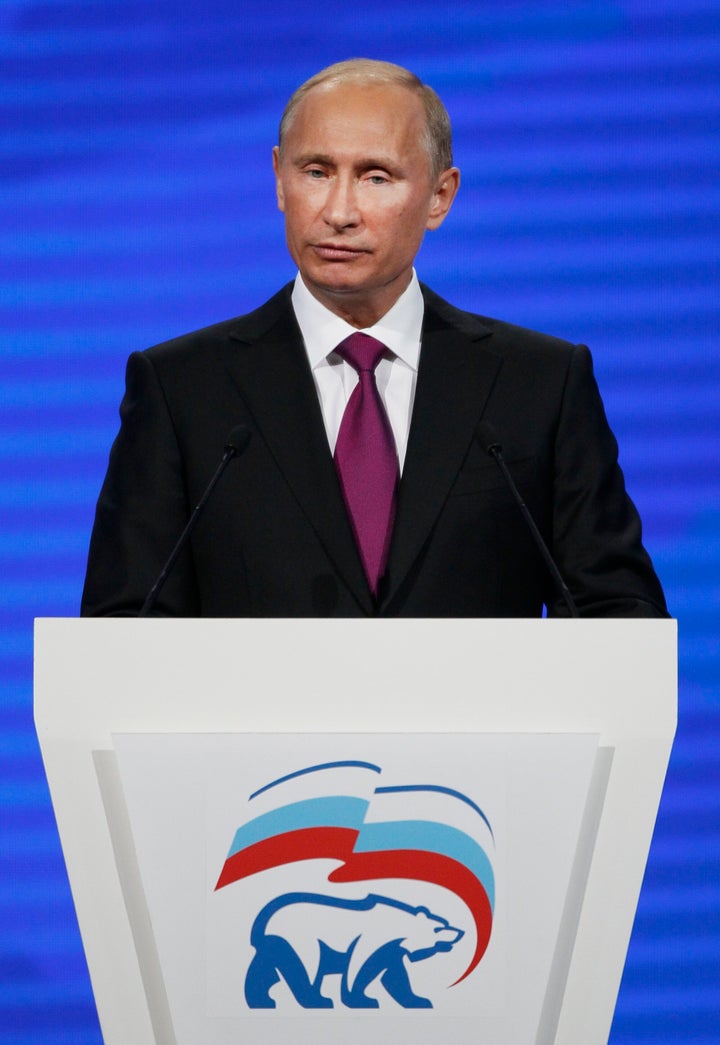 Winston Churchill famously summarized his view of Russia as "[A] riddle wrapped in a mystery inside an enigma." Even for the Russian people, Churchill's view remains largely true today, particularly in the business sector. Regulations are convoluted and subject to misinterpretation. Rules do not apply equally. Corruption remains rife. Perhaps this is one of the reasons that 50 percent of Russians -- including two-thirds of those under age 35 -- "dream of leaving the country," according to recent polls by the Levada Center. Such a youth drain would devastate the country economically.
Yet some reforms and progress are being made, as my colleagues and I learned from business association leaders during meetings in September at the Russian Chamber of Commerce and Industry in Moscow. For example, Dina Krylova of OPORA (the Union of Business Associations of Russia) cited procurement reform as an example where Churchill's riddle is a little less enigmatic. She noted that, through legal reforms pushed by OPORA, Russia's small and medium-sized businesses now are able to play a larger role in government procurement.
According to an OECD report, in 2009, $27 billion out of Russia's total procurement budget of $133 billion went to small businesses.
In another Moscow conversation, Elena Mironova, vice president of the Perm Chamber of Commerce and Industry, offered fascinating insight into why Russia is still struggling to establish property rights -- the bedrock of a market economy. She explained how the true price of property is often hidden by those wishing to avoid paying taxes on a transaction. As Elena said, "The difference between the price in the land register and the price in reality can differ by a thousand times." Such a lack of transparency has implications not just for Russia's economy, but for the development of its democracy, as well. After all, when property's true price is obscured, corruption flourishes and insiders use that knowledge for advantage. This has a corrosive effect on democracy and Russians' faith in democratic institutions.
In some regions, business associations are successfully battling to increase transparency. Take the case of Leonid Perminov, Elena's counterpart at the Kirov Chamber of Commerce and Industry. Leonid's group recently fought to change the way that government-owned land is leased to kiosks. Because of reforms in the leasing process that made it equitable and transparent, 900 kiosk owners now have a degree of stability and certainty about the future that they previously lacked. Nine hundred kiosks may not sound like a lot, but it is a crucial victory for businesspeople in the Kirov region.
Despite such progress, issues connected to property rights continue to be a top priority for all of the chambers and associations that we interviewed. Many of them cited frequent corporate raiding, where companies are seized through backroom maneuvering. Others talked about the difficulty getting access to land, much of which is still owned by local and regional governments.
Weighing all these different factors and sometimes contradictory trends takes us back to Winston Churchill. As Churchill famously said about the first years of World War II, "Now this is not the end; it is not even the beginning of the end. But, it is, perhaps, the end of the beginning." While there remains much room for improvement, Russia's business associations and chambers of commerce have developed effective coping strategies for a sometimes chaotic environment.
REAL LIFE. REAL NEWS. REAL VOICES.
Help us tell more of the stories that matter from voices that too often remain unheard.