On Thursday, Democrats on the House Intelligence Committee released the 3,000 Facebook ads that Russia paid to run on the platform from 2015 through 2017, including those that were posted during the 2016 elections.
According to a House analysis, the advertisements came from the Internet Research Agency, a Kremlin-backed troll farm that Democrats say spreads misinformation and amplifies partisanship among Americans.
In addition to the ads, which the IRA paid Facebook around $100,000 to run, the group published 80,000 other posts on the site, organically reaching an estimated 126 million Americans.
House analysts noted the ads fit within a well-defined set of categories, all of which touch on the most divisive political topics of our time. The posts played both sides of the debate on subjects like immigration, gun control, political candidates and veteran affairs.
The ads would also simultaneously bolster certain communities' online presence on one hand, while encouraging detractors to attack that same community on the other. They targeted divisions along racial and religious lines, in addition to LGBTQ issues.
"The main goal of the Russian propaganda and misinformation effort is to divide America by using our institutions, like free speech and social media, against us," Facebook's vice president of ads, Rob Goldman, said in February. "It has stoked fear and hatred amongst Americans. It is working incredibly well. We are quite divided as a nation."
The full 7.9 gigabytes of ads can be downloaded here, via the Democrats' House Intelligence Committee website.
Check out a small sample of the ads below:
"Not My Heritage Rally"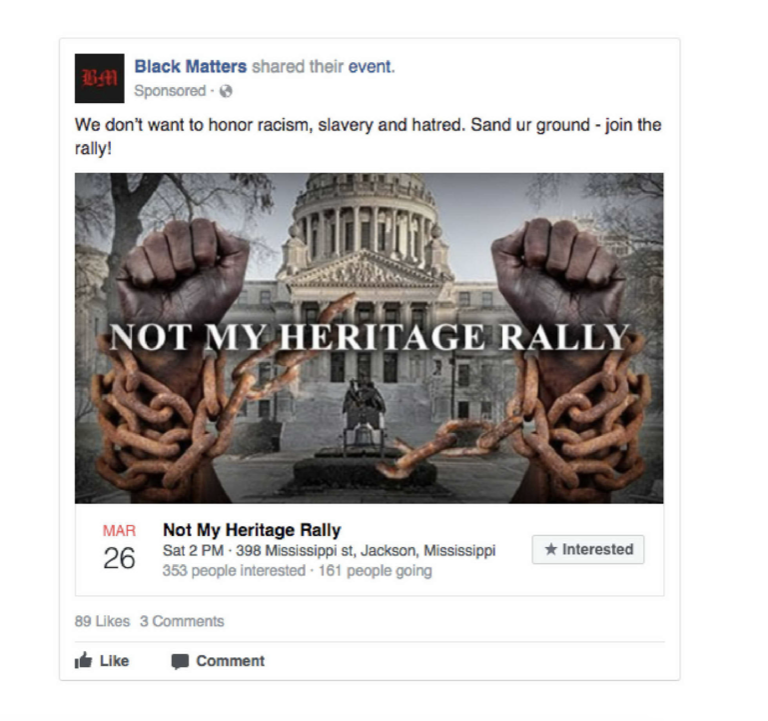 House Intelligence Committee
"NO MORE CHAOS!"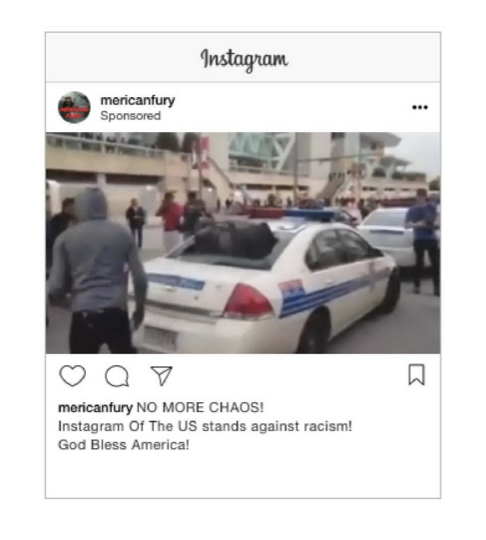 House Intelligence Committee
"The Police should protect not Brutalize"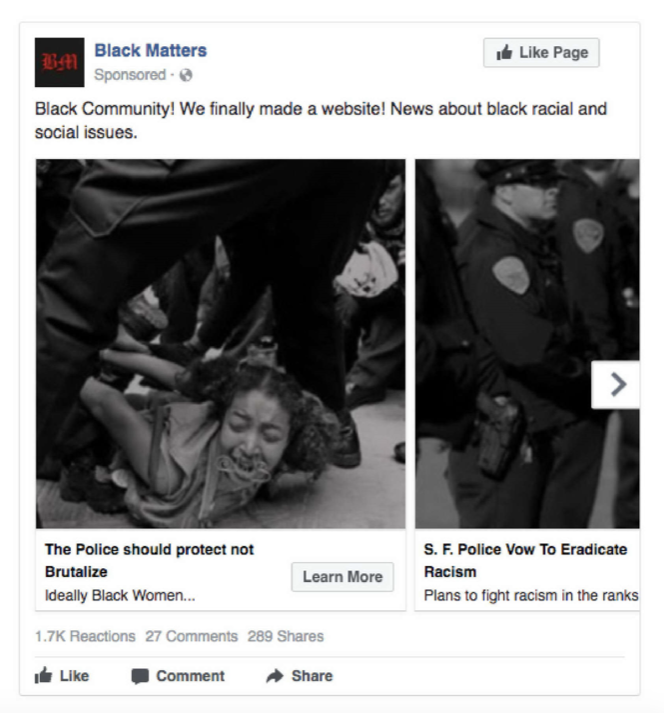 House Intelligence Committee
#BlueLivesMatter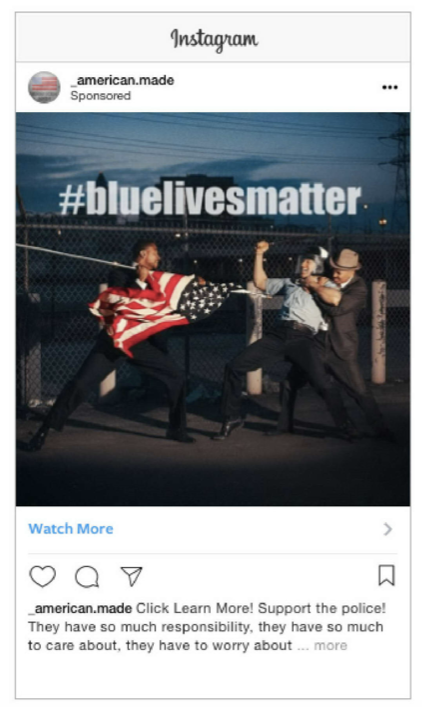 House Intelligence Committee
Anti Hillary Clinton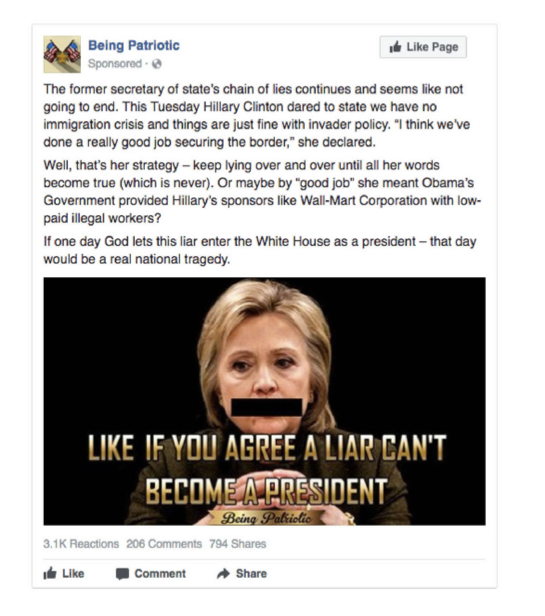 House Intelligence Committee
Sharia Law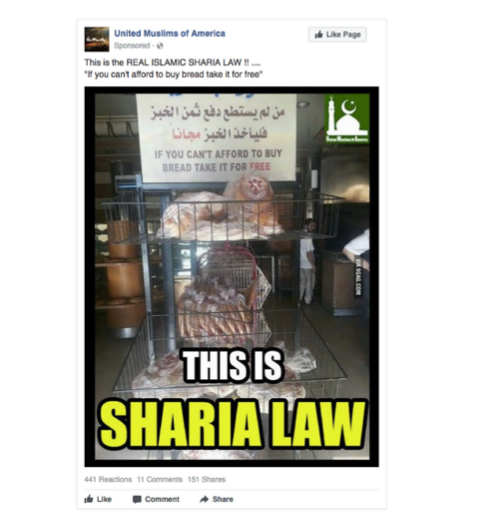 House Intelligence Committee
"No Invaders Allowed"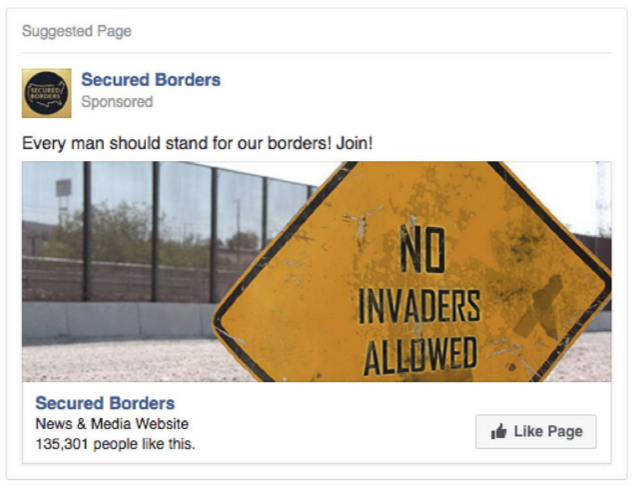 House Intelligence Committee
Heart of Texas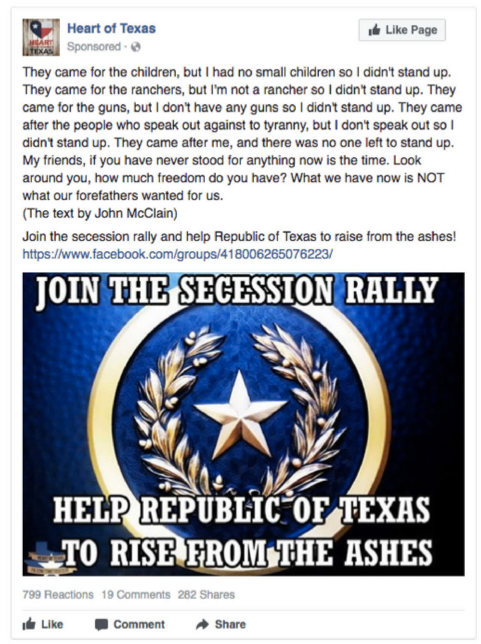 House Intelligence Committee
Popular in the Community